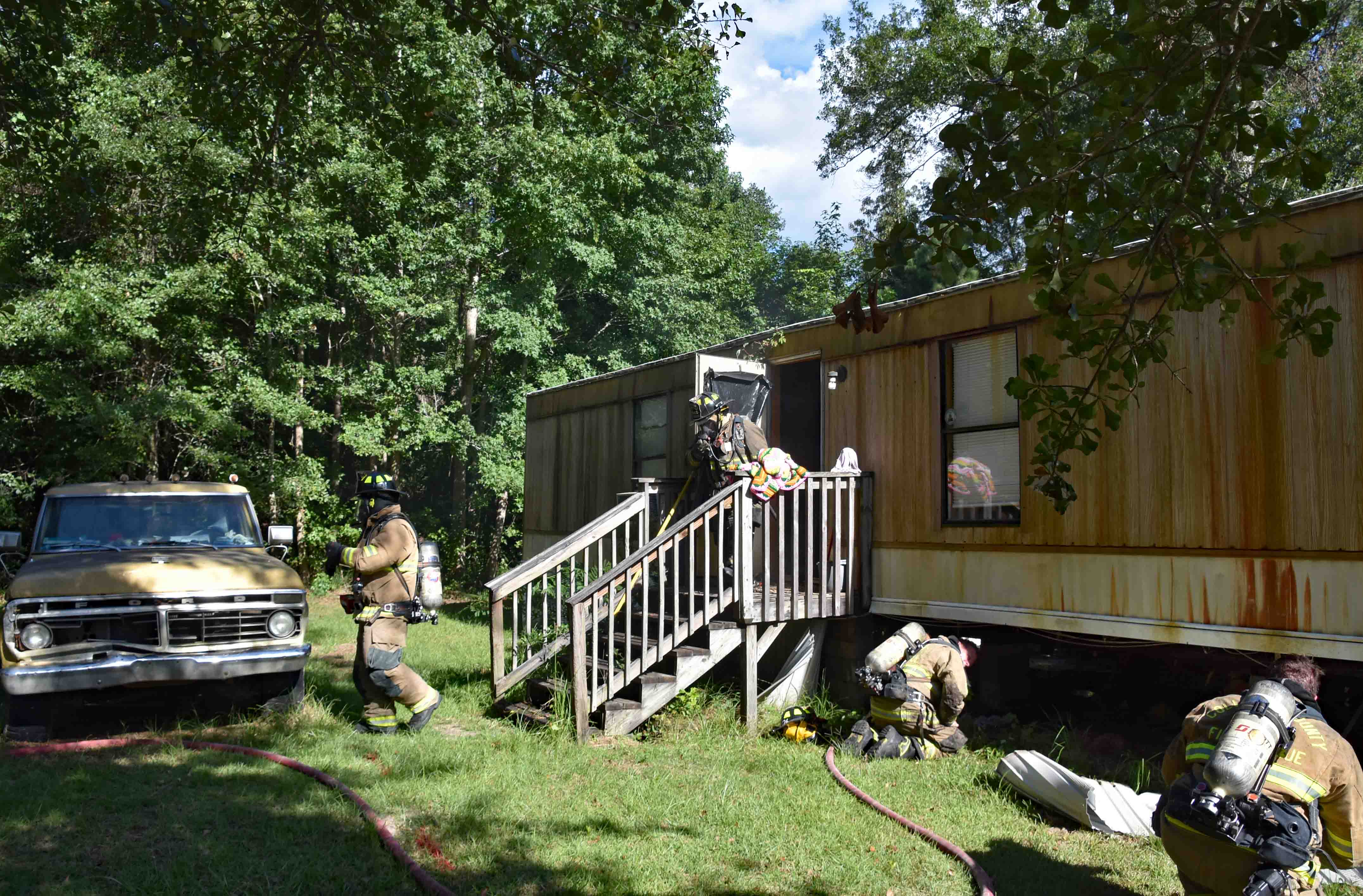 22/July/2020 – Structure Fire – "B" Shift
Incident # 20-04989 – A suspected electrical fire damaged a mobile home at 101 Lightning Bug Lane Wednesday afternoon 22-July at 17:04. The property owner was performing work on the building when the fire occurred. Engine 26 arrived to find smoke coming a singlewide mobile home. The fire burned inside a room containing the water heater and spread under the home. Crews deployed two 1-3/4 handlines and quickly brought the fire under control. Damage was limited. Crews used a PPV Fan to clear smoke from inside the structure. An adult male was treated at the scene by Firefighter-Paramedics for smoke inhalation but did not require transportation to the hospital. Fire units were on the scene for an hour.
Engine 1, Engine 26, Engine 27, Tender 1, Tender 18, Tender 19, Tender 26, Medic 1, Medic 19, Battalion 1, Car 110, Car 117 and Car 117 responded. Battalion Chief Brent Dalton served as Incident Commander.