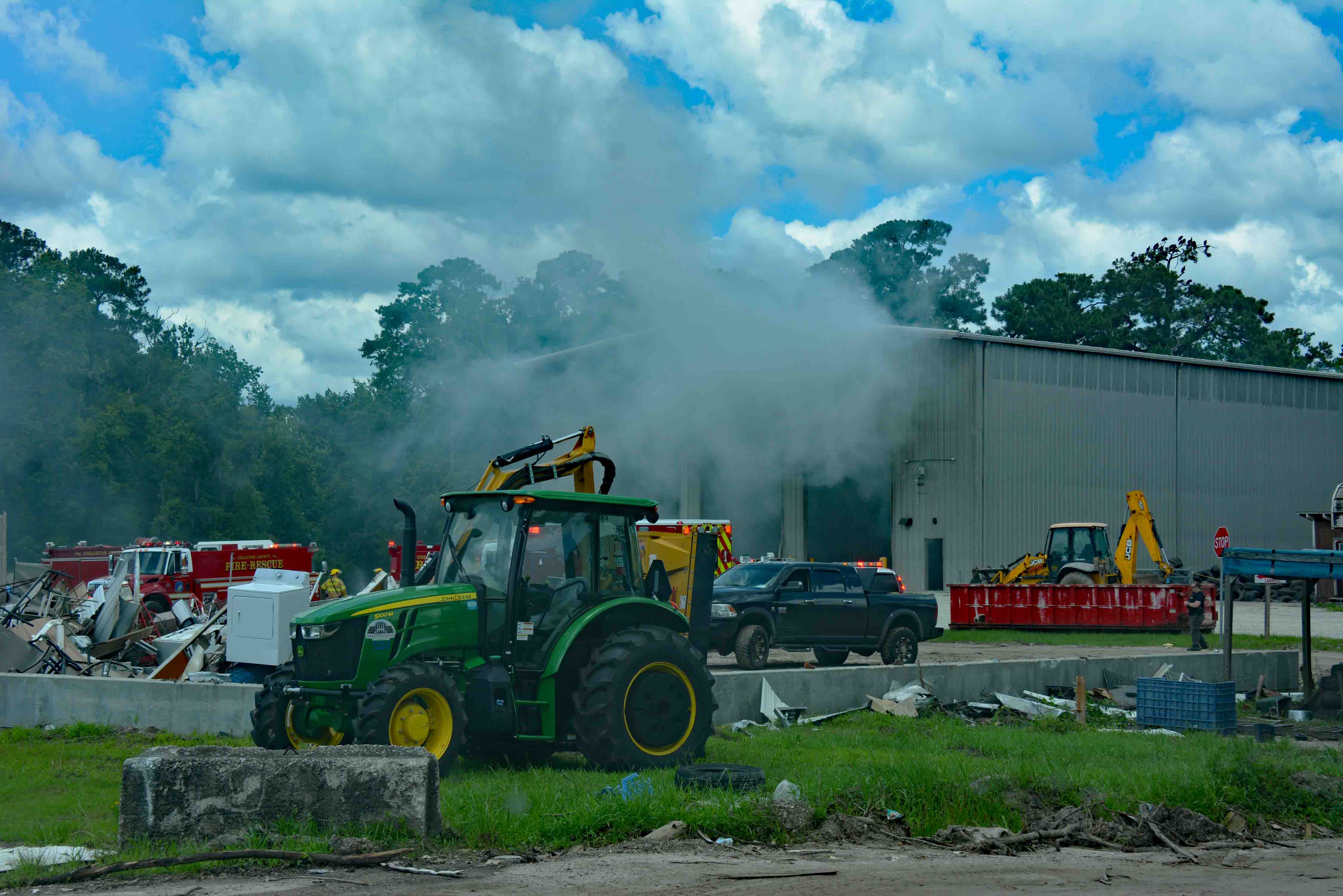 14/June/2020 – Transfer Station Fire – "C" Shift
Incident # 20-03921 – At 12:33 Sunday 14-June, 9-1-1 was notified that the County Transfer Station at the Landfill was on fire. Battalion 1 arrived to find heavy smoke visible from the two story high metal building. Engine 1 set up in front of the facility. Multiple handlines and a Blitzfire monitor were set up to combat the fire. A drop tank was set up in front of Engine 1 for water supply and Tenders refilled from a pressurized hydrant two miles from the scene. Upon further investigation it was found that only garbage inside the building was on fire and the structure was not involved. Crews spent about one and half hours knocking down the flames in the large pile. Two firefighters in SCBA, trained in heavy equipment operations, manned a backhoe and a frontend loader to move the pile of garage. It was eventually pushed through the dump hole in the back of the building and then moved outside. Engine 27 set up behind the building and used a deck gun to finish extinguishing the flames. Units were on the scene for four hours.
Engine 1, Engine 27, Tender 1, Tender 6, Tender 19, Tender 27, Medic 1, Medic 19, Battalion 1, Car 110, Car 112 and Car 118 responded. Battalion Chief Chris Jones served as Incident Commander.