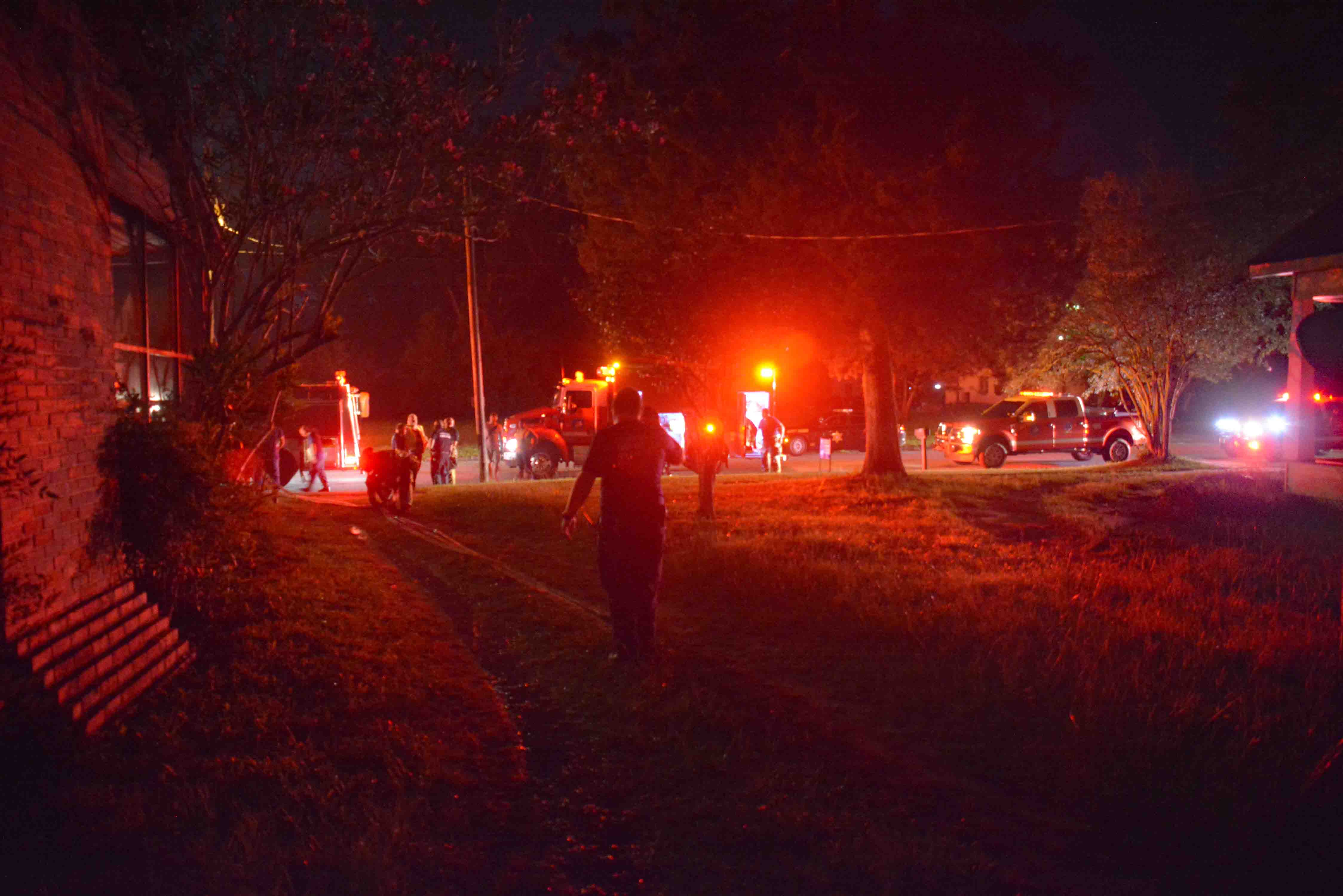 04/June/2020 – Structure Fire – "B" Shift
Incident # 20-03659 – A single family dwelling in the Town of Lodge receive damage from a fire started from an electrical wire. Fire-Rescue was dispatched the home in the 8500 block of Lodge Hwy at 21:04 when a neighbor reported smoke coming from the home. It appeared an electrical wire shorted out starting some towels on fire which damaged a water heater, an appliance and the vinyl siding on the back porch. A firefighter extinguished the fire using a portable fire extinguisher. The fire was contained to the back porch. Light smoke was found inside the residence. Firefighters used a PPV Fan to force smoke from the building. No one was injured in the fire.
Engine 7, Engine 18, Engine 23, Tender 7, Tender 18, Tender 23, Medic 7, Medic 18, Battalion 1, Car 105, Car 112, Car 118 and Car 119 responded. Captain Blaine Harrison served as Incident Commander.