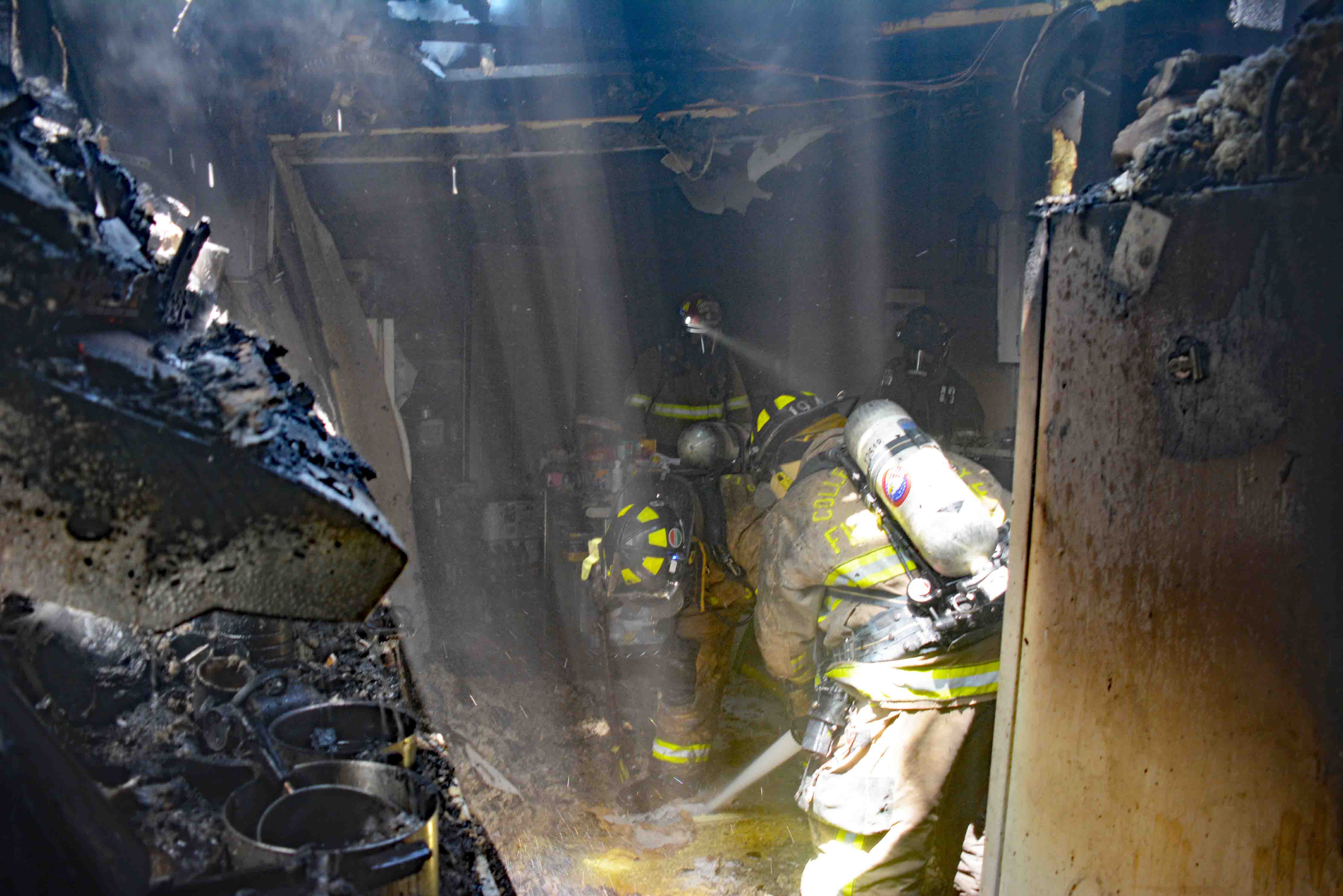 07/May/2020 – Structure Fire – "A" Shift
Incident # 20-03025 – Firefighters saved a home and rescued three dogs during a structure fire at 88 Heavens Hill Ct east of Cottageville Thursday morning 07-May at 11:12. Engine 9 arrived to find smoke visible from all sides of the doublewide mobile home and flames burning through the back wall and roof. Two crews attacked the fire with two 1-3/4 handlines and quickly brought the fire under control and stopped the spread of the flames inside the building. The occupants safety exited the home, but three large dogs in crates were still inside the smoke filled home. After knocking down the flames, interior crews searched the building and located the dogs. All three dogs were rescued alive and safely ran from the building of their own accord. Most of the occupant's belongings were saved, but received smoke damage. The kitchen, the roof over the kitchen and the floor in the kitchen and utility room suffered substantial damage, but the fire was contained to the area of the kitchen and adjacent utility room. The fire started in the area of the stove and spread to the wall, floor and attic space. Fire units were on the scene for 2-1/2 hours. The occupants were displaced and are being assisted by family.
Engine 9, Engine 19, Tender 5, Tender 9, Tender 27, Tender 36, Squad 9, Medic 9, Medic 19, Battalion 1, Car 112 and Car 118 responded. Engineer-Paramedic KC Campbell served as Incident Commander.