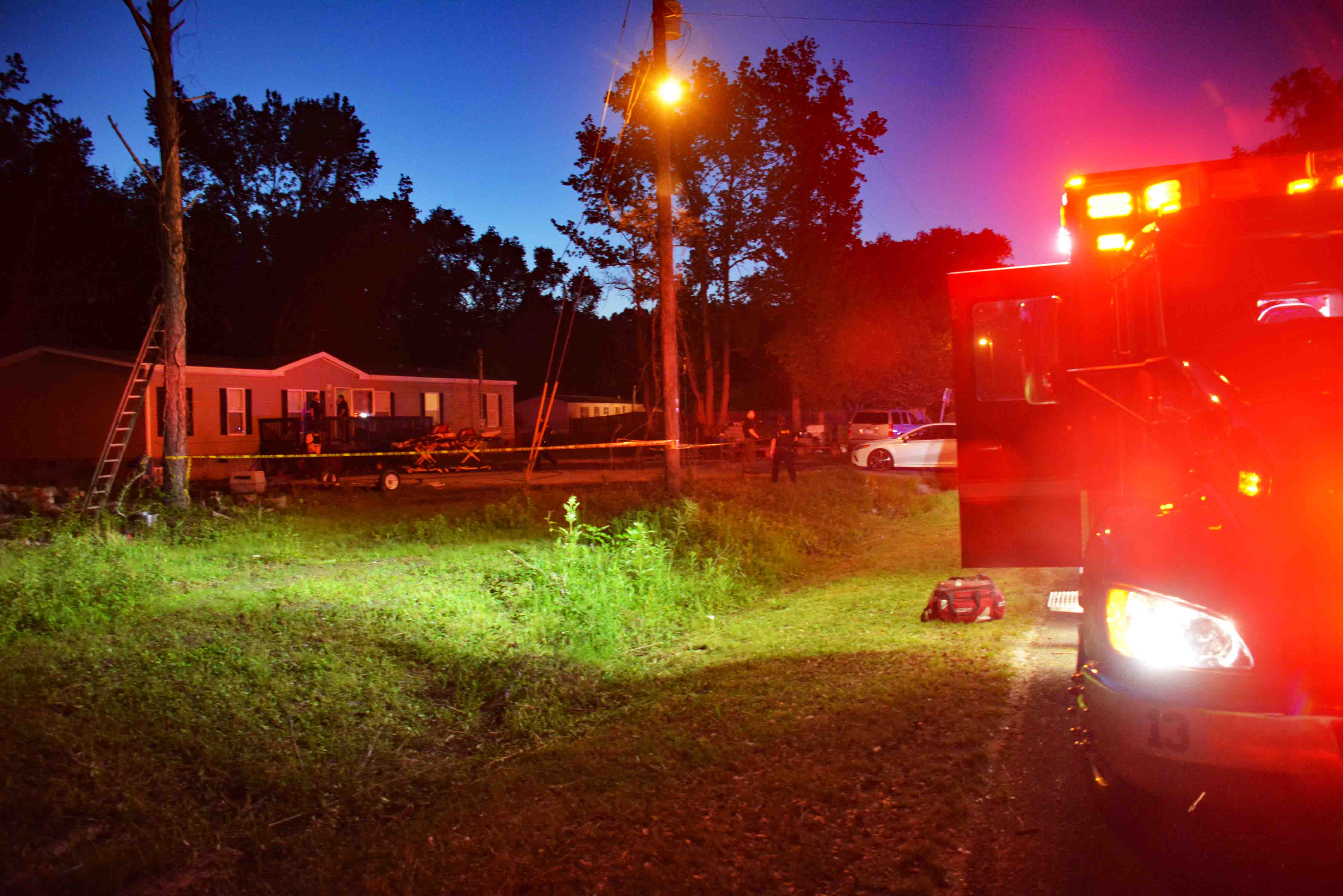 26/April/2020 – Shooting Incident – "B" Shift
Incident # 02805 – Three people were shot, two fatally, in a shooting incident at a residence in the 1700 block of White Hall Road Sunday evening 26-April. 9-1-1 was notified at 20:08 by several callers reporting at least three people were injured at the location. While on the phone with one caller, additional shots were heard by dispatchers in the background. Multiple Sheriff's Deputies and three Fire-Rescue ambulances responded to the scene. Deputies cleared the scene and several teams of Firefighter-Paramedics entered the home. Two of the adult patients, one female and one male, were deceased. An adult female was found in the main room with a life threatening GSW and had lost a great deal of blood. Crews quickly treated her at the scene while additional personnel set up a landing zone for the Meducare helicopter in a nearby field. The ETA for the helicopter was extended, so the patient was transported emergent to the Trauma Center at MUSC in Fire-Rescue Medic 13. Firefighter-Paramedics administered blood to the woman while enroute to MUSC and had to perform advanced airway care to maintain her vital signs. Two additional Firefighter-Paramedics assisted with her care while enroute to the Trauma Center. Coroner Richard Harvey responded to the scene. The Sheriff's Office is handling the investigation.
Engine 1, Medic 1, Medic 6, Medic 13, Battalion 1, Car 105, Car 107, Car 112 and Car 118 responded. Battalion Chief Brent Dalton served as Incident Commander.