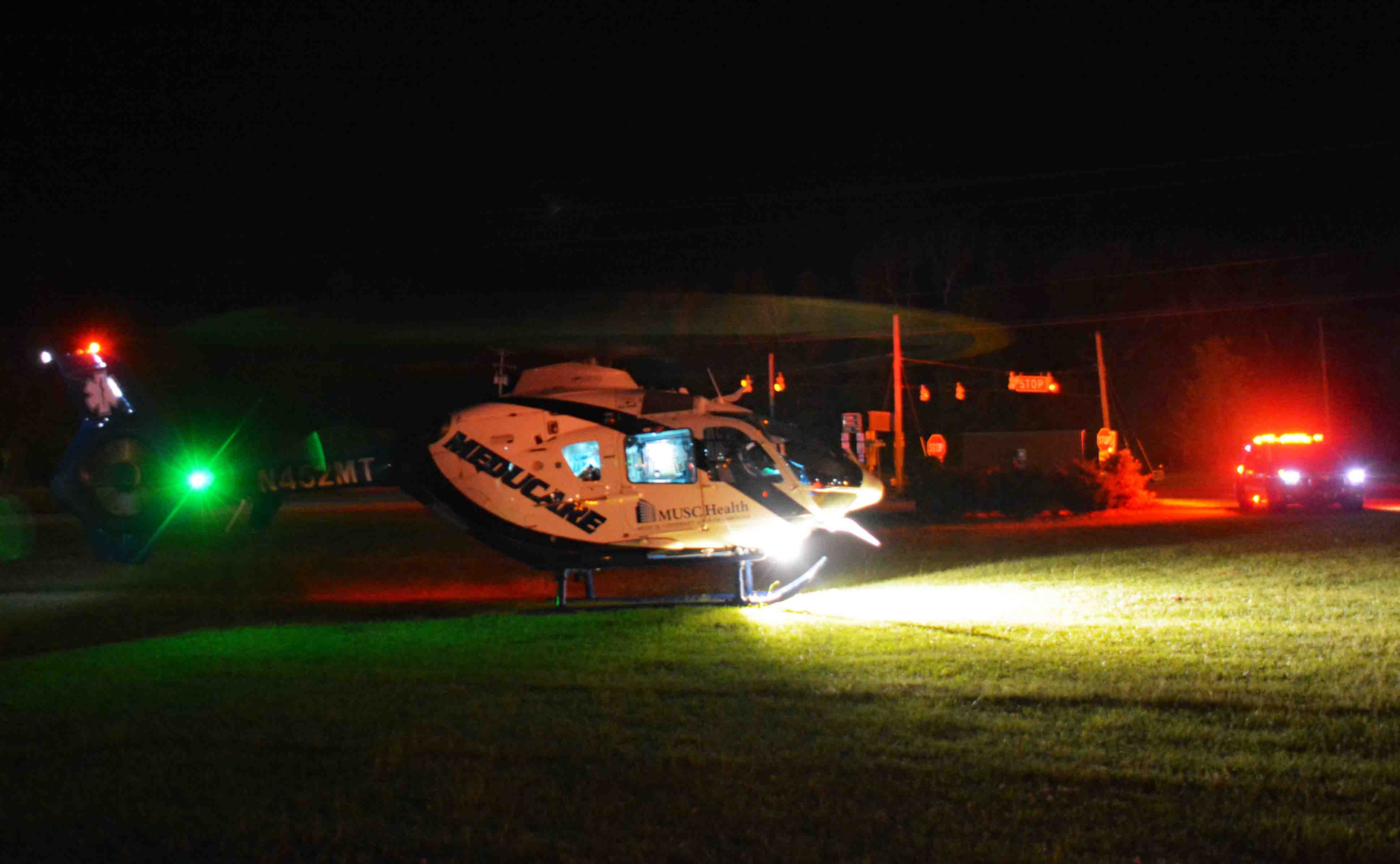 17/April/2020 – Burns with Air Evac – "B" Shift
Incident # 20-02601 – An adult male was seriously injured with burns following an accident at his home on Berea Road northwest of Smoaks Friday evening 17-April at 22:14. The man, who is on oxygen, was attempting to light an item on fire in his home, when the oxygen caused a flash fire, exploding in his face. The man received first and second degree burns to his face and airway and a small fire occurred on the floor of the home, which the man extinguished before Firefighter-Paramedics arrived. Upon evaluation, in addition to his burns, the man was experiencing difficulty breathing. Crews requested a medical helicopter to fly the man to the Burn Center in Augusta Ga. Firefighter-Paramedics on Medic 7, stationed in Smoaks, quickly treated the man on the scene, managing his pain and performed advanced airway treatment. He was rapidly transported to the field in front in front of Bells Elementary School where a Landing Zone was established for the Meducare helicopter. The CARE Flight helicopter is still on reassignment in Florida assisting with the Covid-19 crisis in that state. The patient was transferred to the Flight Crew without incident, then flown to the Still Burn Center at Doctor's Hospital.
Medic 7 and Engine 7 responded to the residence. Engine 18, Medic 18, Battalion 1 and Car 112 responded to the LZ at Bells Elementary School . Battalion Chief Brent Dalton Served as Incident Commander.