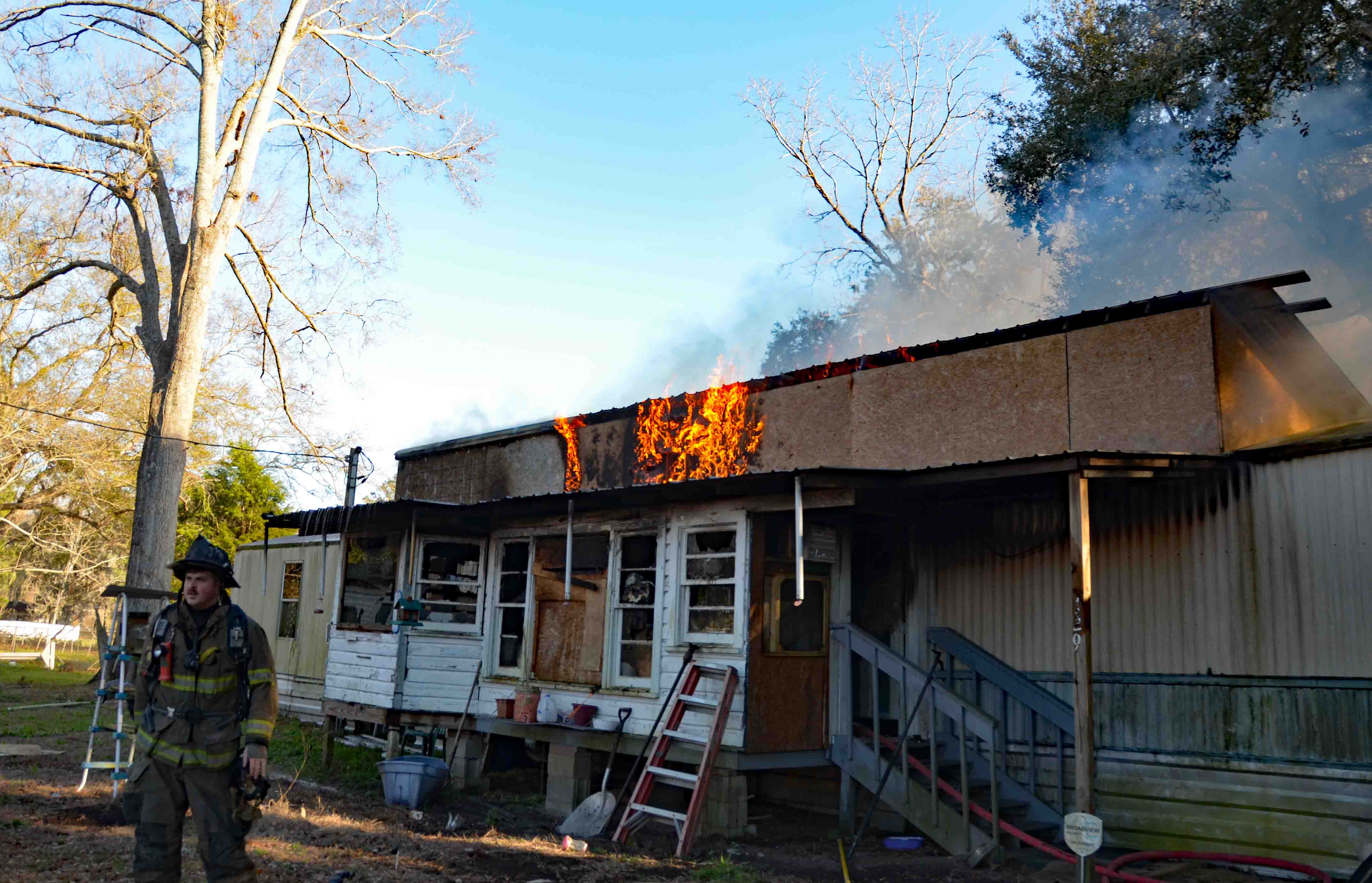 16/January/2020 – Structure Fire – "C" Shift
Incident # 20-00332 – A residential dwelling suffered heavy fire damage Thursday afternoon 16-January at 15:39. Engine 2 arrived three minutes after the dispatch to find heavy smoke conditions and flames coming from the front and rear of the singlewide mobile home. The structure had a roof addition and front addition. Crews deployed several handlines to combat the fire. They had most of the fire contained within 15 minutes, however units were on the scene for three hours performing overhaul. The fire appears to have started near the stove and spread to the cabinets and ceiling. The interior of the home suffered substantial damage and the family lost most of their belongings. All occupants were able to safely exit the residence. Water supply was conducted using Tenders. This was the first time Fire-Rescue used a newly approved automatic aid procedure with the St Paul's Fire Department. County Council recently approved the response agreement between the two agencies and it went into effect one week ago. The American Red Cross is assisting the family.
Engine 2, Engine 6, Engine 12, Tender 2, Tender 6, Tender 9, Tender 27, Medic 6, Medic 9, Battalion 1, Car 112, Car 117 and Car 118 responded. St. Paul's Fire Department responded an Engine and 2 Tenders. Battalion Chief Chris Jones served as Incident Commander.