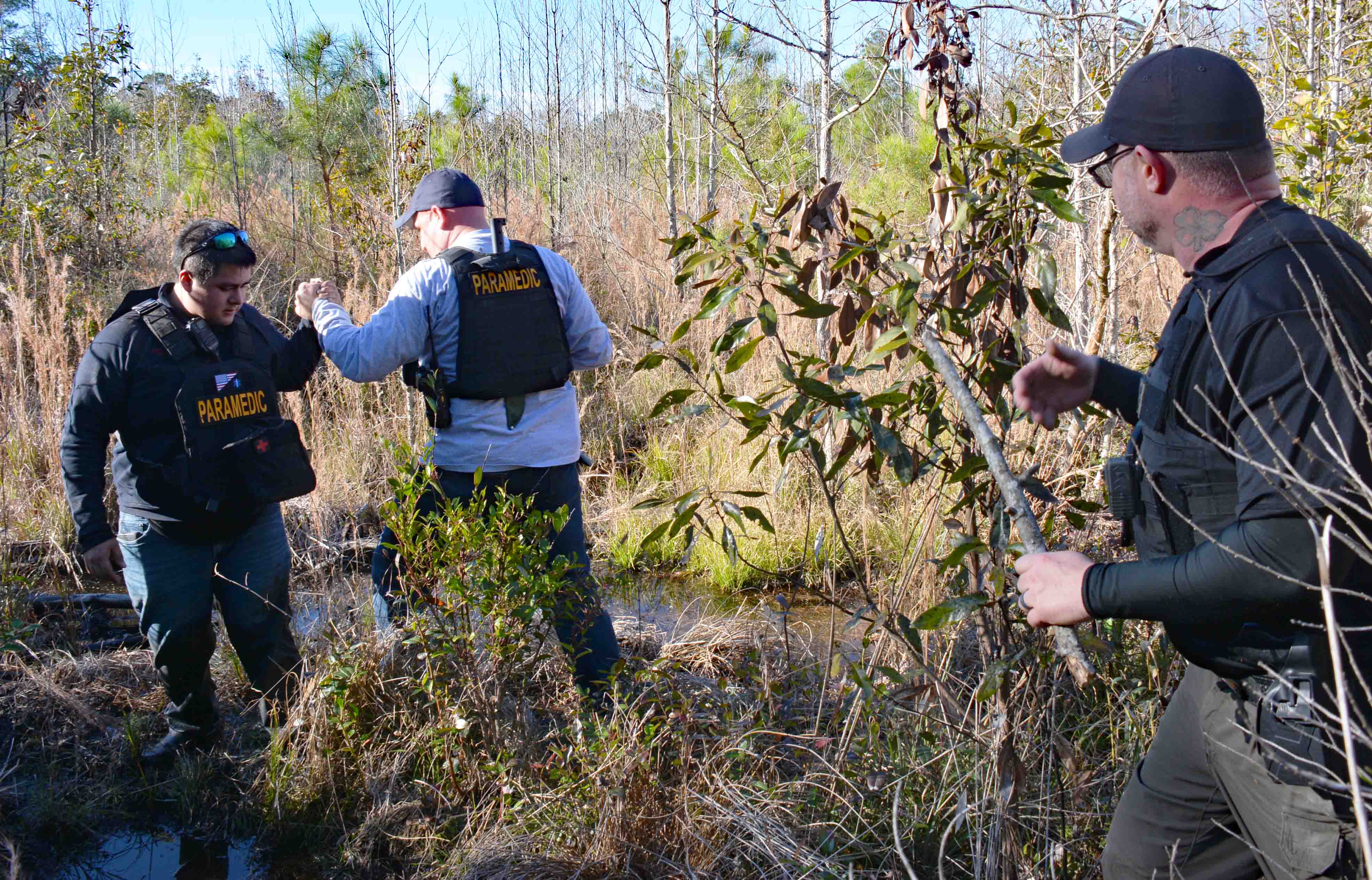 01/January/2020 – Fatal Hunting Accident – "C" Shift
Incident # 20-00022 – At 14:35, 01-Janaury Fire-Rescue and Sheriff's Deputies were sent to the 1600 block of Barracada Road for a reported hunting accident. While units were responding, Dispatch advised their were two victims. An additional ambulance was assigned to the incident and two medical helicopters were placed on standby. Initial arriving units met with a man on a dirt path that lead them into the woods along a power line right of way. After approx. 3/10 of a mile the path became impassable to vehicles. Fire-Rescue brought equipment into the woods on a 4x4 pickup truck, but had to carry the equipment another 3/10 of mile through thick brush, woods and swamp to reach the victims. Both victims, an adult male and a female child, were deceased. The Coroner's Office was notified and responded to the scene. DNR Officers also responded and handled the investigation. Other responding units had difficulty locating the site of the incident which was approximately ½ mile into the woods south of Barracada Road. Units used a second path into the woods to get vehicles near the location. The Sheriff's Office deployed a drone to fly over the personnel at the incident location. Those personnel could see the aircraft and directed the it to their location. Deputies then used a 4x4 side by side vehicle to drive into the woods to reach the site. The Coroners Office and DNR worked to ID the victims and the Coroner's Office transported them to the morgue.
Engine 19, Medic 1, Medic 26, Battalion 1, CARE Flight, Car 105, Car 107, Car 112 and Car 118 responded.