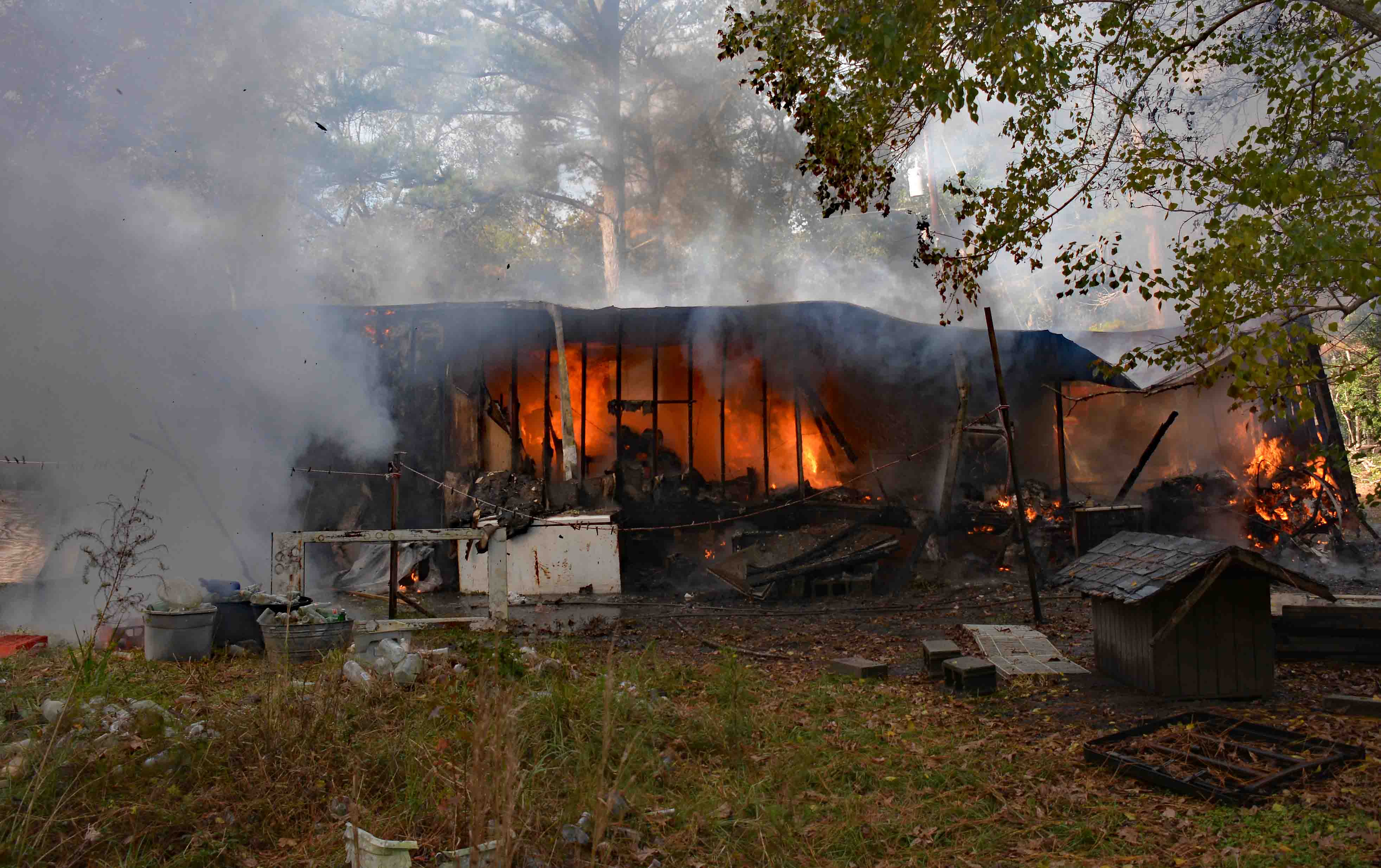 27/November/2018 – Structure Fire – "B" Shift
Incident # 18-08263 – A Green Pond Home was heavily damaged in a morning fire Tuesday 27-November. At 09:11, a passerby notified 9-1-1 Operators that the residence located at 1332 Magwood Bryant Road was on fire. Station #6's crew arrived a short time later to find the singlewide mobile home about half involved in fire. The northern end of the structure had already collapsed. Firefighter-Paramedics deployed two 1-3/4 handlines and made entry through the front door. They had the fire knocked down in about 15 minutes and remained on the scene performing overhaul for two hours. Water supply was handled with Tenders. The cause of the fire is under investigation, but appeared to have started in the bedroom at the end of the structure.
Engine 2, Engine 6, Tender 1, Tender 2, Tender 6, Tender 22, Tender 27, Medic 1, Medic 6, Battalion 1, Car 112 and Car 118 responded. Battalion Chief Brent Dalton served as Incident Commander.