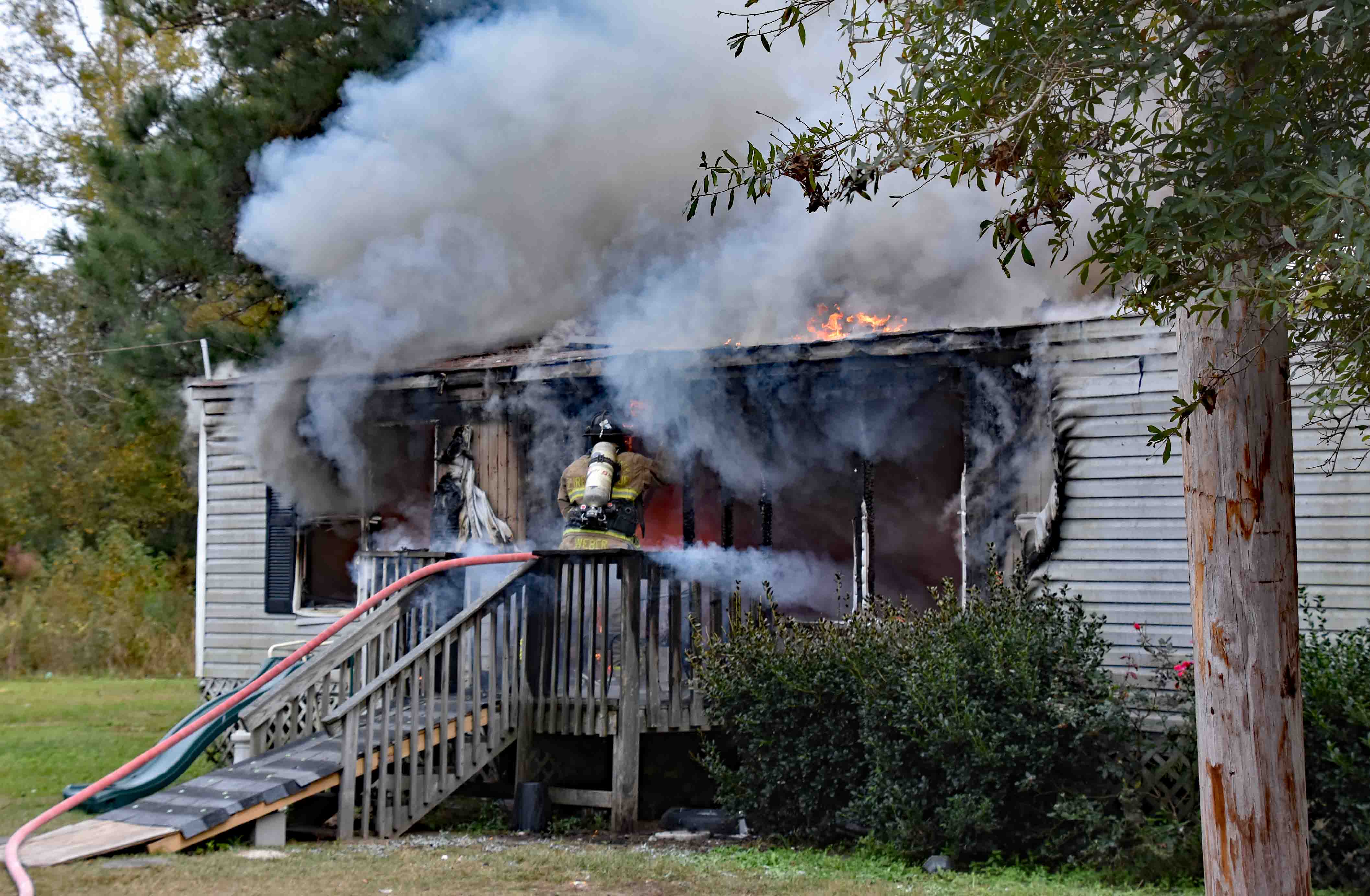 23/November/2018 – Structure Fire – "A" Shift
Incident # 18-08173 – At 14:03 Friday 23-November, a neighbor reported seeing smoke coming from a residence at 364 Mars Old Field Ln. Engine 9 arrived minutes later to find a doublewide mobile home with heavy fire and smoke visible from the front and rear of the structure. The roof had already partially collapsed. Firefighter-Paramedics deployed multiple handlines to combat the fire. In addition to the heavy fire conditions inside the residence, the fire had also burned through the floor and was burning under the home as well. Crews worked for about 25 minutes to bring the fire under control, but were on the scene for 2-1/2 hours performing overhaul. The fire appeared to have started in the kitchen and spread to other areas of the residence. The homeowner advised she had been cooking earlier in the day. The house suffered heavy damage and the family lost most of their belongings. No injuries were reported.
Engine 9, Engine 32, Engine 36, Tender 9, Tender 19, Tender 27, Tender 32, Tender 36, Medic 9, Medic 19, Battalion 1 and Car 112 responded. Battalion Chief Scott O'Quinn served as Incident Commander.
Photos by Harold Buzzell