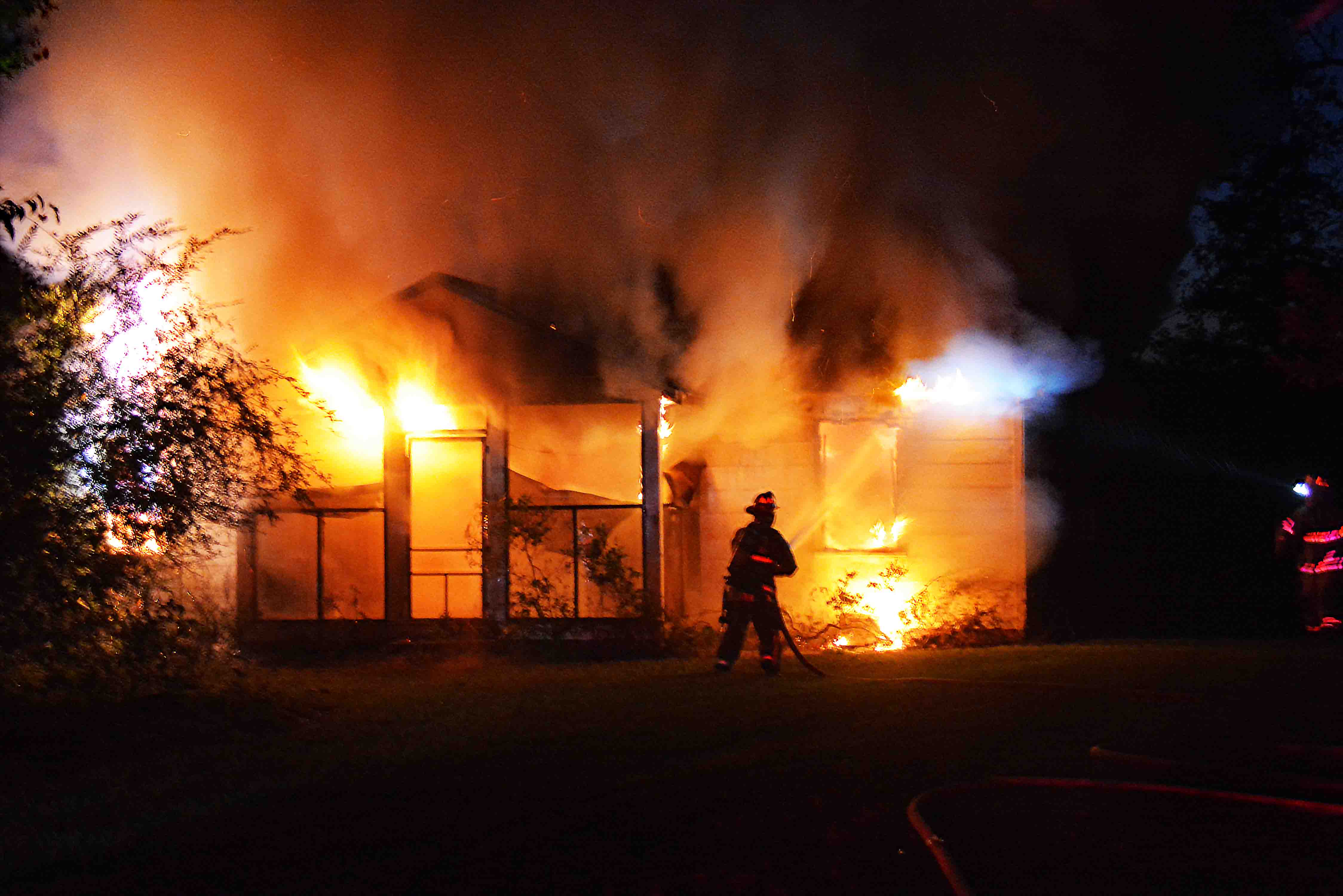 20/November/2018 – Structure Fire – "A" Shift
Incident # 18-08104 – At 18:02 Tuesday evening 20-November, a passerby reported seeing flames coming from a home in the 2800 block of Hendersonville Hwy (US Hwy 17-A). Engine 1, arrived minutes later to find heavy smoke and flames coming from the front of a single story residential structure. Firefighter-Paramedics deployed two handlines to the building and forced entry through the front door. Crews quickly knocked down the fire in the front rooms saving the building. The interior suffered heavy fire damage. While completing his initial scene assessment, the Battalion Chief discovered the rear door of the residence had been forced open and was damaged. A separate garage also had damage to the lock where it appeared someone had attempted to force entry into the building. Sheriff's Deputies were notified of the possible burglary and intentionally set fire. The home was vacant. The SLED Arson Unit was also notified and sent Arson Investigators to Walterboro. Fire crews were on the scene for over two hours. Water supply was conducted with Tenders. Anyone with information regarding the break-in and/or arson are asked to call the SLED Arson Hotline at 1-800-922-7766, the Colleton County Sheriff's Office at (843) 549-2211 or Fire-Rescue Headquarters at (843) 539-1960.
Engine 1, Engine 27, Tender 1, Tender 8, Tender 26, Tender 27, Medic 1, Medic 7, Battalion 1 and Car 112 responded. Battalion Chief Scott O'Quinn served as Incident Commander.