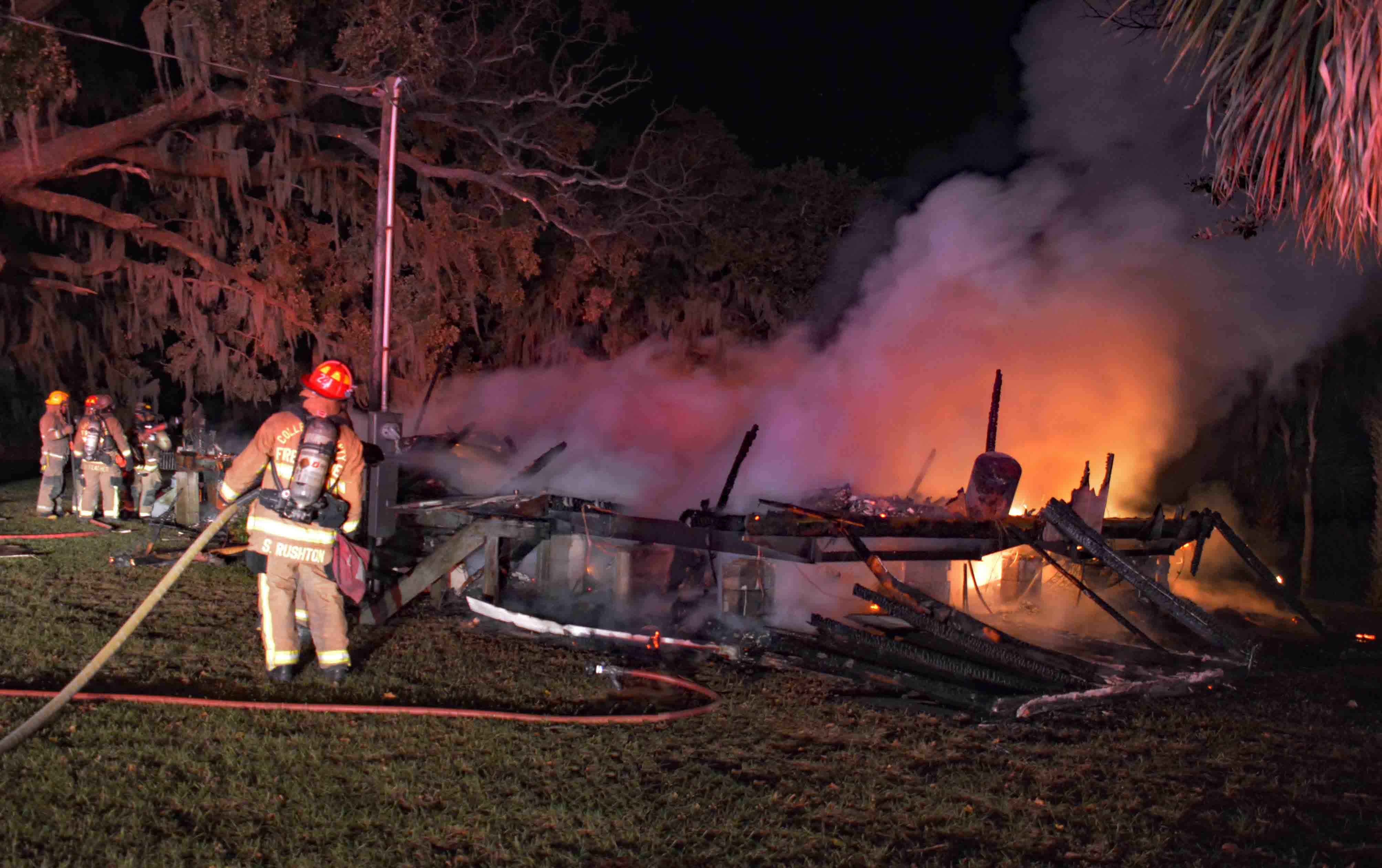 11/November/2018 – Structure Fire – "C" Shift
Incident # 18-07838 – A residential structure was destroyed in an early morning fire that occurred Sunday morning 11-November at 01:49. The home was located at 318 Hanahan Lane at Bennetts Point. There was some delay in reporting the fire. The caller, who was using a cell phone, advised firefighters that he first reached the Beaufort County 9-1-1 Center and was transferred to the Charleston County 9-1-1 Center before reaching Colleton's 9-1-1 Center. He advised that he started a fire in the fire place of the residence since it was cold and later noticed fire in the attic space and flames through the roof. Firefighters from the Bennetts Point station arrived shortly after the incident was dispatched. Fire Station 21 is located about two blocks away. Crews found the doublewide mobile home fully involved and deployed multiple handlines to combat the fire. They extinguished a grass fire that was spreading through the yard endangering the mobile home next door. The occupants in the residence were able to escape without injuries. A second alarm was issued for additional Tenders for water supply and considering the travel distance involved. The Bennetts Point Community is located 15 miles south of Green Pond with access provided by a single road. Tender 27, who responded from Walterboro, traveled 32 miles to reach the scene. The doublewide mobile home was completely destroyed. Firefighters were on the scene for four hours.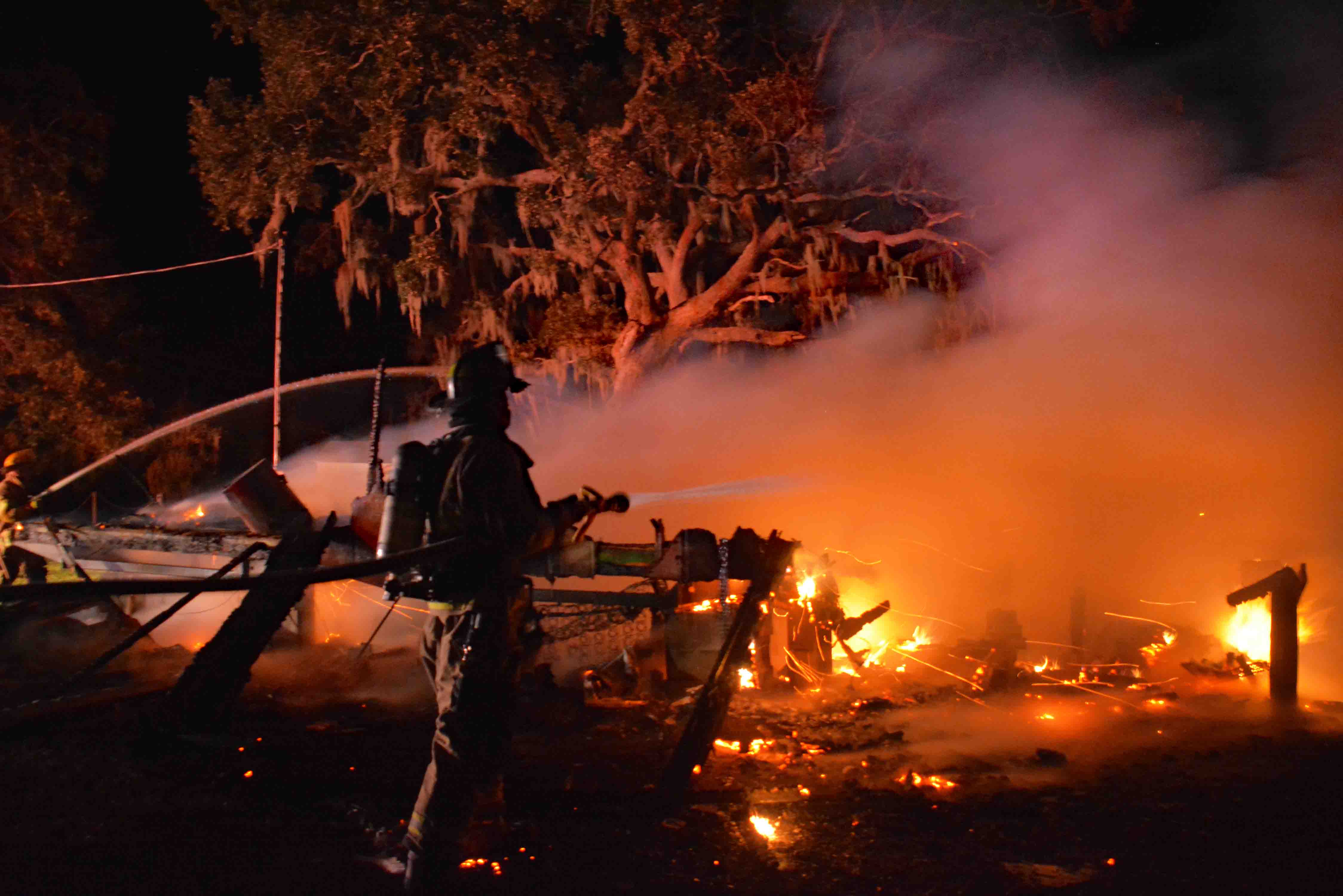 Engine 2, Engine 21, Engine 28, Tender 2, Tender 6, Tender 12, Tender 13, Tender 21, Tender 27, Ladder 6. Medic 1, Medic 6, Medic 13, Battalion 1, Car 27, Car 112 and Car 118 responded. Battalion Chief Chris Jones served as Incident Commander.