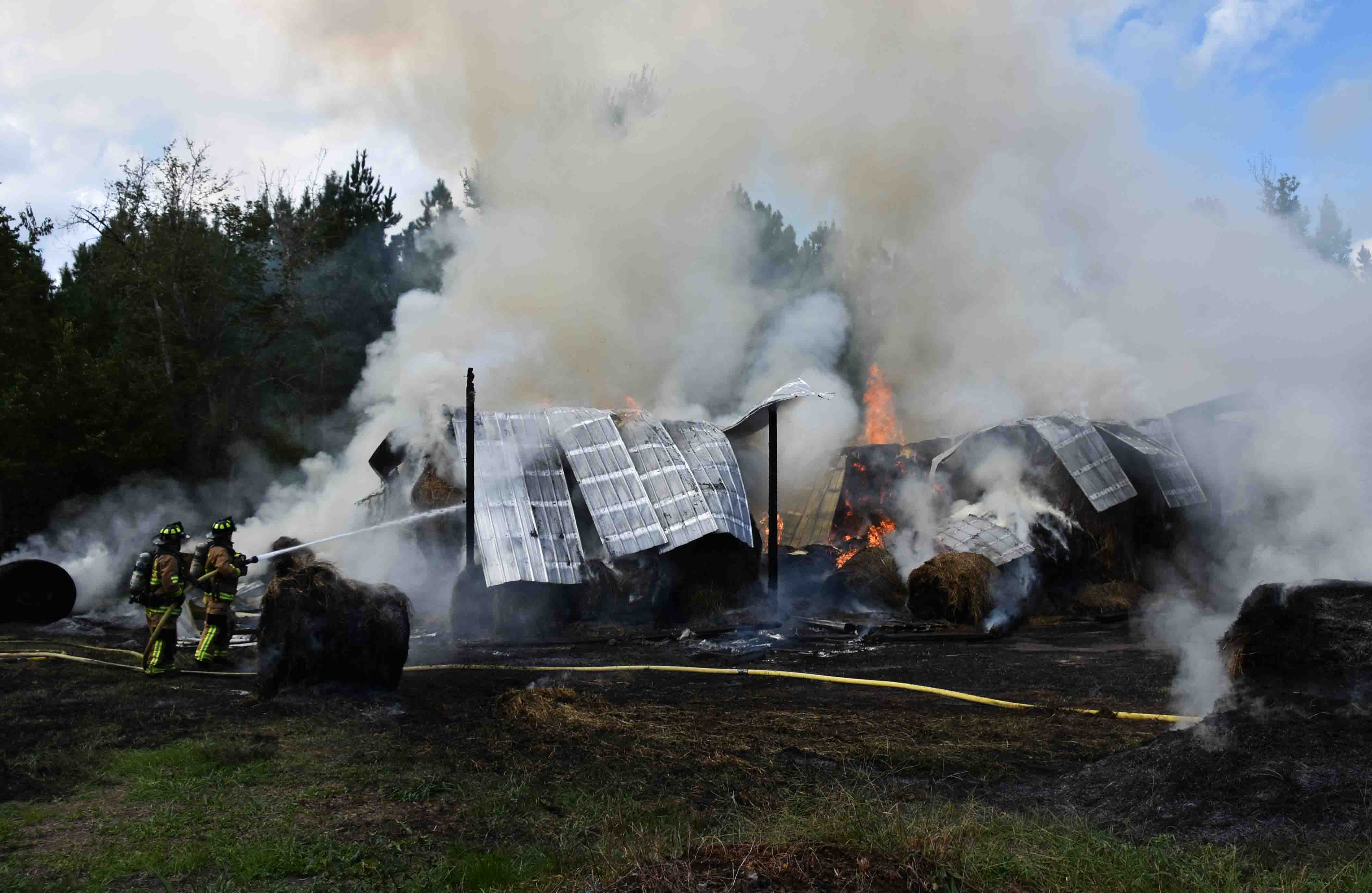 26/September/2019 – Structure Fire – "C" Shift
Incident # 18-06693 – Engine 19 was sent to a hay fire in the 700 block of Benjamin Drive at 16:04 Wednesday afternoon 26-September. On arrival, crews found an approximately 50x40 barn containing 300 round bales of hay stacked approx. 16 feet high, fully involved. The contents of the barn was also on fire. A structural assignment was added to the response. The barn was well off of the roadway. A second barn was located about 20 feet away and was endangered. Engine 19 set up on a small driveway and a Tender shuttle was established for water supply. The building was located in a non-hydranted area. Firefighters deployed multiple handlines and a Blitzfire master stream device to combat the fire and protect the exposure. The woods behind the barn was also on fire, so a Tractor from the Forestry Commission was requested. Shortly after arrival the structure collapsed. Firefighters worked to remove the remains of the metal roof to access the hay bales. ARFF 19 was brought to the scene, due to its pump & roll and off-road capabilities. It's Master Stream device was also used for several hours. The Forestry tractor cut a fire break around the back of the building and assisted with pushing hay bales out so they could be broken apart and extinguished. Two civilian tractors equipped with hay forks were also used for about five hours to remove the hale bales and break them open. Firefighters worked for close to nine hours to extinguish the fire. The barn and 300 bales of hay were lost. The second barn was saved. Public Works brought a fuel truck to the scene at 22:30 to refill fire apparatus.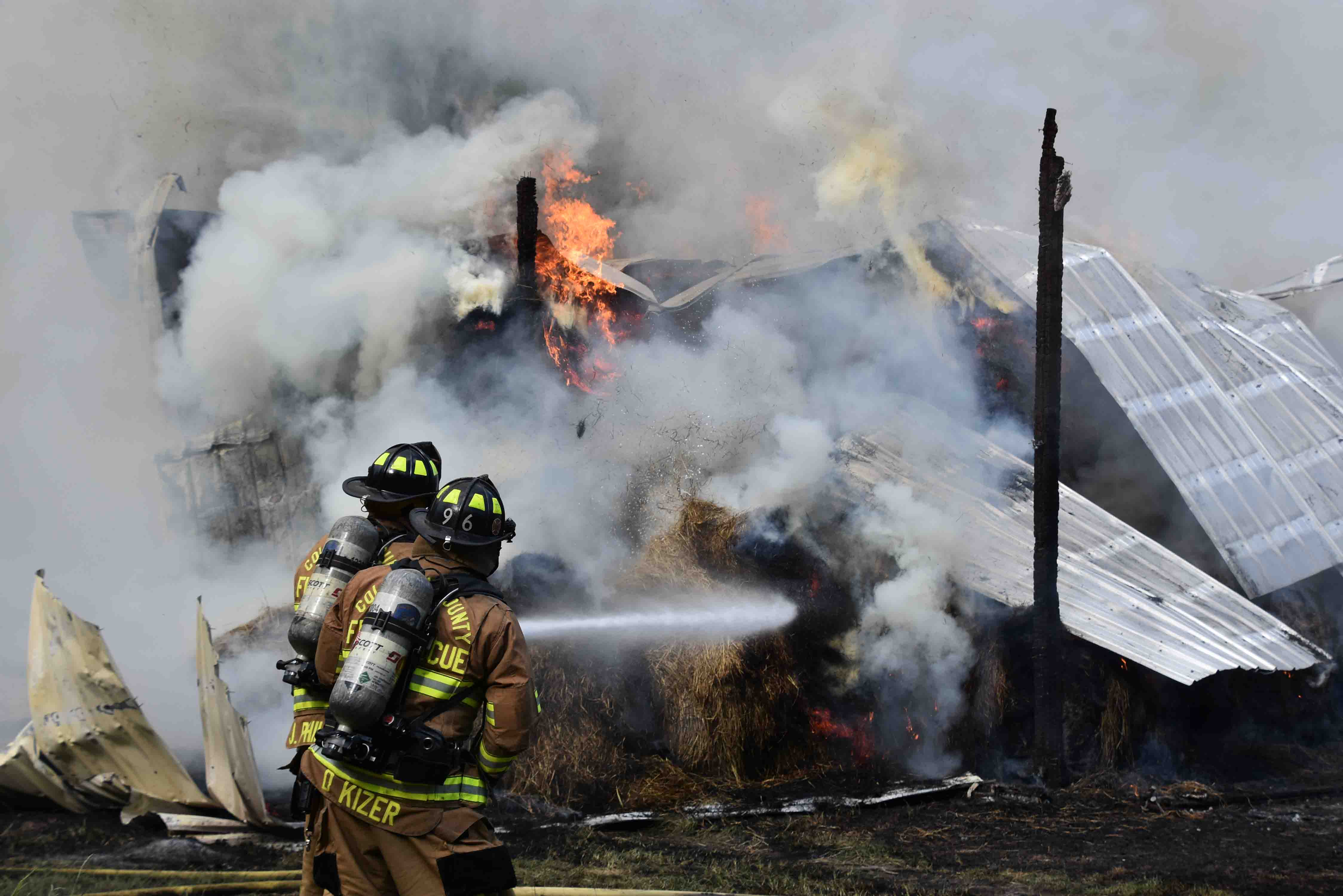 The owner also brought cold bottled water to firefighter working the fire, which was greatly appreciated. The final units cleared the scene at 01:30 Thursday. The cause is under investigation.
Engine 9, Engine 19, Engine 32, Tender 1, Tender 5, Tender 9, Tender 19, Tender 27, Medic 1, Medic 9, Medic 19, Battalion 1, Car 104, Car 112, Car 111 and Car 118 responded. Battalion Chief Scott Feather served as Incident Commander.