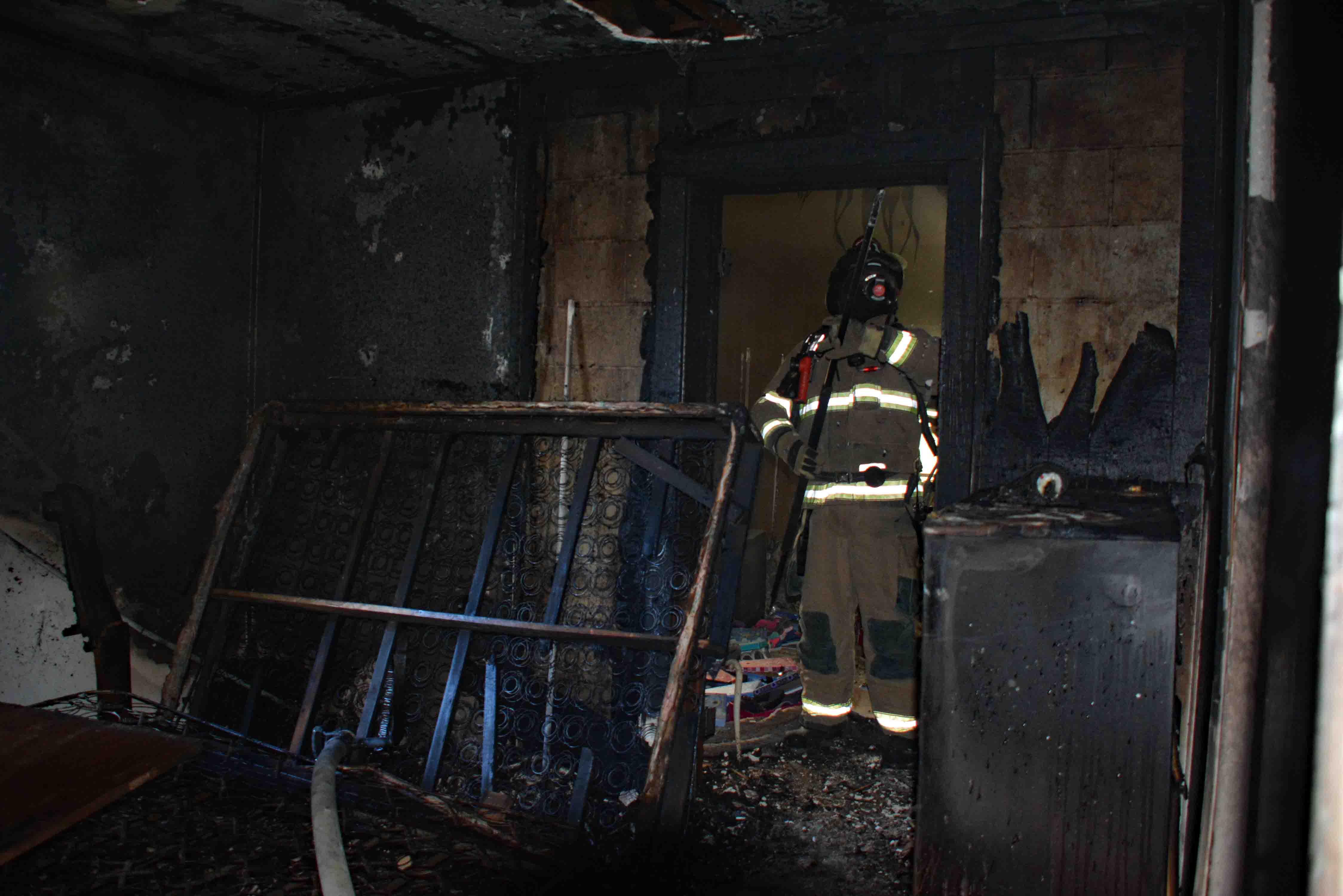 24/September/2018 – Structure Fire – "A" Shift
Incident # 18-06633 – A cable installation crew working in the 12100 block of Augusta Hwy (SC Hwy 61) noticed smoke and flames coming from a residence at 12172 Augusta Hwy at 09:14 Monday morning 24-September. Engine 5 arrived minutes later to find flames coming from a window of the single story block dwelling. Heavy smoke condition were noted from all sides of the building. Firefighter-Paramedics deployed multiple handlines to the building forcing entry through the front door. They quickly knocked down the fire and contained it to three rooms, saving the home and most of the belongings. They searched the entire building and determined no one was in the structure. The home suffered substantial fire damage in three rooms and smoke damage throughout the remainder of the home. Crews were on the scene for two hours. Water supply was conducted using Tenders.
Engine 5, Engine 19, Tender 5, Tender 7, Tender 17, Tender 19, Rescue 1, Medic 7, Medic 9, Medic 19, Medic 26, Battalion 1, Car 112 and Car 118 responded. Firefighter-Paramedic Chris Dukes served as Incident Commander.
Photos by Harold Buzzell