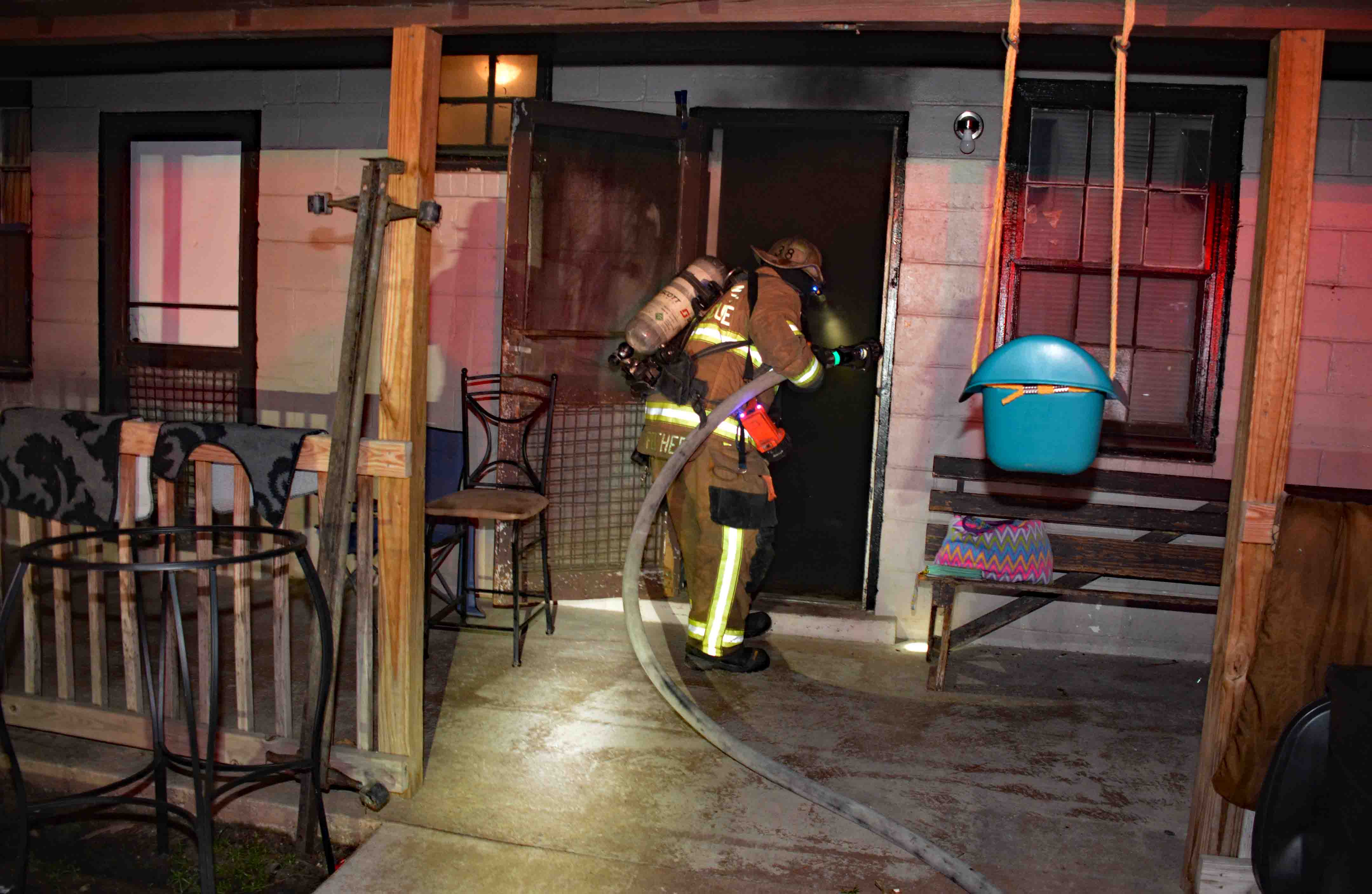 08/September/2018 – Kitchen Fire – "C" Shift
Incident # 18-06263 – A fire on the stove damaged the kitchen in a small apartment at 4605 Jefferies Hwy Saturday night 08-September. At 22:09, 9-1-1 Operators received a report of smoke in an apartment at this location. A few minutes later, a second caller reported smoke in a different apartment. Engine 19 arrived minutes later and found light smoke coming from the one story building that was once a roadside motel. Crews identified the apartment containing the smoke and forced entry through the front door. The two room block apartment was heavily charged with black smoke and heat. Firefighter-Paramedics found a small fire on the top of the stove which had damaged the stove, hood and nearby cabinets. The fire was quickly extinguished, but the apartment suffered smoke damage. No one was at home when the fire occurred and it appears they left a pot of food cooking when they left the building. Fire units were on the scene for about 45 minutes.
Engine 19, Engine 26, Tender 1, Tender 19, Tender 26, Tender 27, Medic 6, Medic 19, Battalion 1, Car 112 and Car 118 responded. Captain Gary Nahrstedt served as Incident Commander.