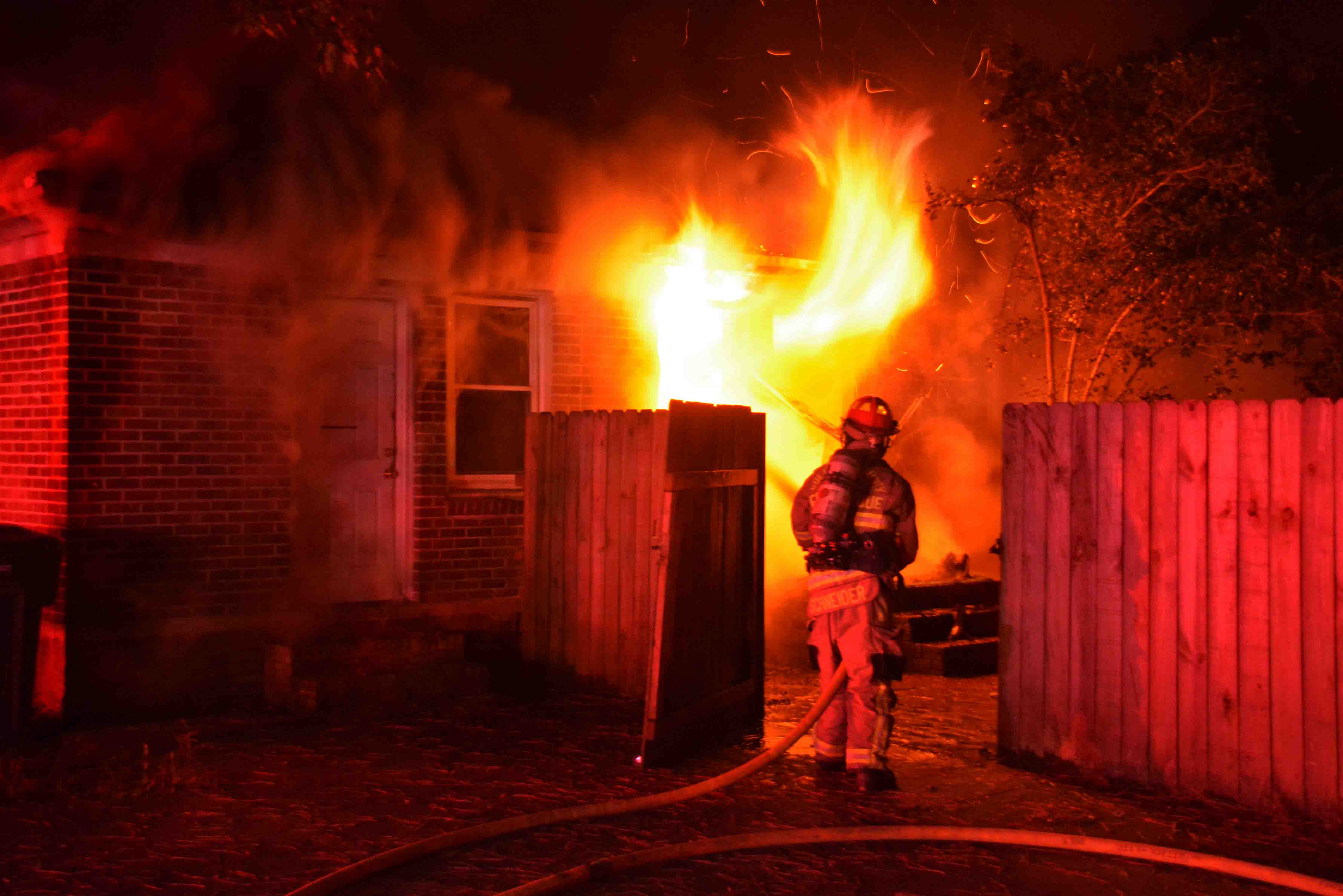 07/September/2018 – Structure Fire – "A" Shift
Incident # 18-06218 – Firefighters saved a home at 121 Parkwood Circle Friday morning 07-September at 03:08. The homeowner arrived home to find what she described as fog in the neighborhood. When she exited her vehicle, she realized it was actually smoke and was coming from her house. She called 9-1-1 and opened the rear door in an effort to allow her cats to escape, but she was driven away due to the intense heat and smoke. Engine 26 arrived about 5 minutes later to find flames coming from the front and rear doors of the one story brick veneer dwelling. Firefighter-Paramedics deployed two handlines, one to the front and one to the rear of the building. Crews quickly knocked down the flames inside the structure, but spent about 10 minutes extinguishing the fire that had spread through the attic. The interior of the home suffered heavy damage and no animals were located. The fire appears to have originated on or near a table in a dining area off of the kitchen. Fire units were on the scene for three hours.
Engine 19, Engine 26, Tender 1, Tender 19, Tender 26, Tender 27, Medic 19, Medic 26, Battalion 1 and Car 112 responded. Battalion Chief Scott O'Quinn served as incident Commander.