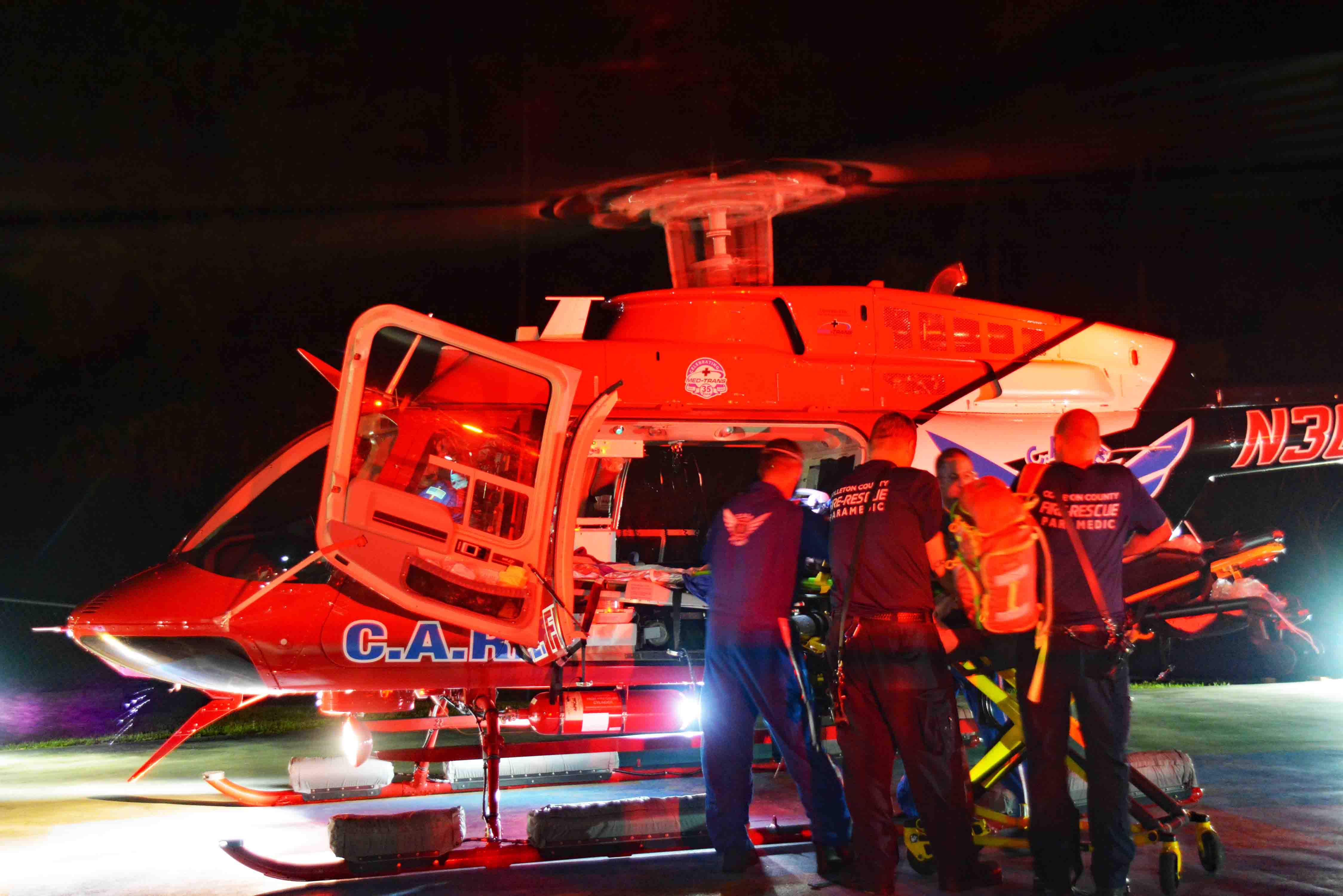 25/August/2018 – Shooting Incident – "A" Shift
Incident # 18-05906 – Two men were injured at a residence located at 51 Tika Street Saturday evening 25-August. At 20:52, two Fire-Rescue Ambulances were dispatched to the home for the report of two people with gunshot wounds. Deputies arrived a short time later and advised only one person was shot, but two men were injured. Firefighter-Paramedics found two men who had been beaten, both with head injuries and one with a gunshot wound to the leg. Fire-Rescue Medic 19 quickly bandaged the 67 yr. old man's head wound and leg injury, established IVs, then rapidly transported him to the helipad at Colleton Medical Center to meet with the C.A.R.E. Flight medical helicopter. The man was transferred to the flight crew, then flown to the Trauma Center at MUSC in Charleston. The other patient, a 51 yr. old male, was treated at the scene, then transported by Fire-Rescue Medic 1 to Colleton Medical Center. The Sheriff's Office in investigating the incident.
Engine 19, Medic 1, Medic 19, Battalion 1, Car 112 and Car 118 responded. Captain Bryon Eadon served as Incident Commander.