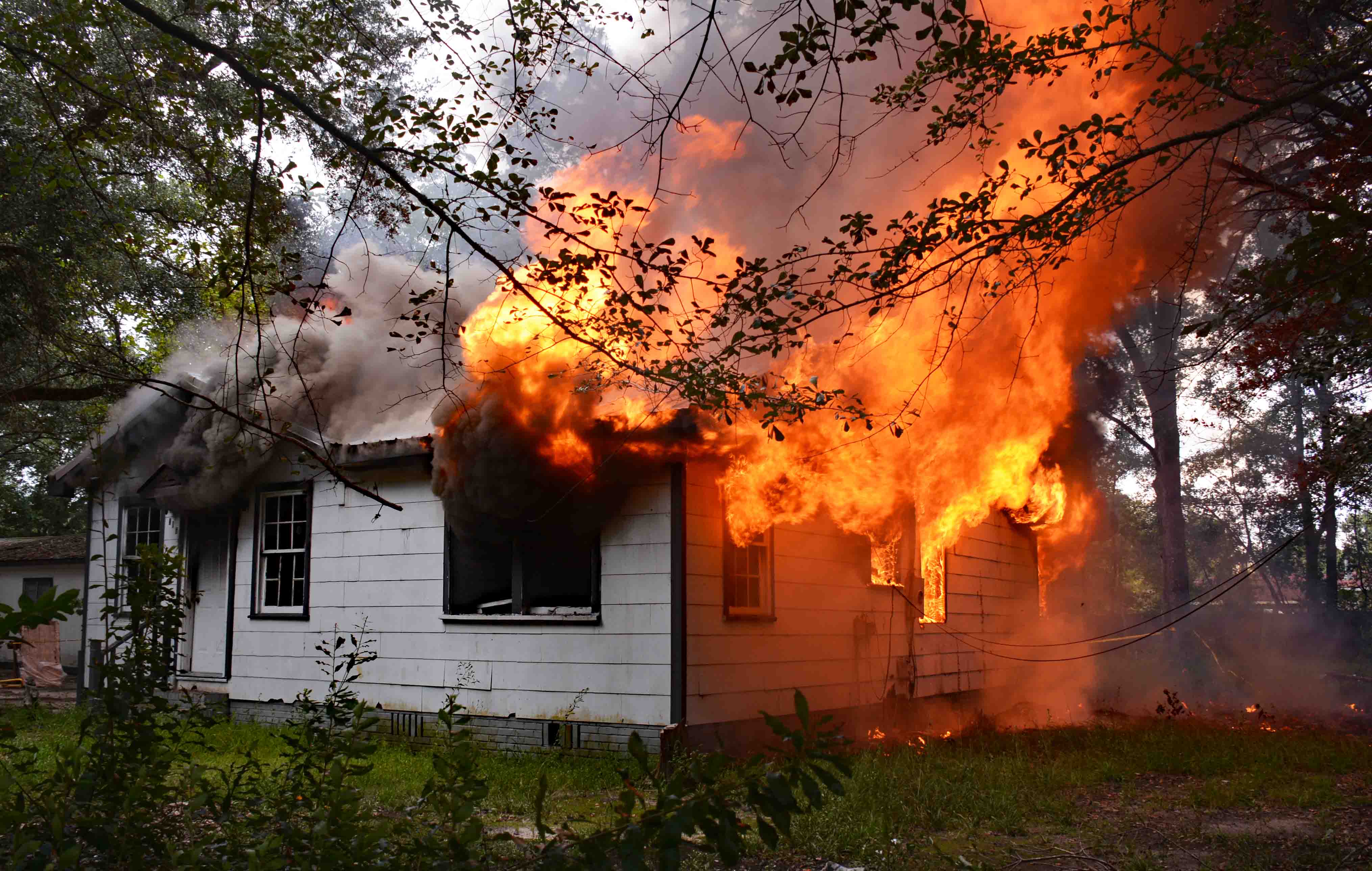 20/August/2018 – Structure Fire – "B" Shift
Incident # 18-05786 – Fire-Rescue responded to a well involved structure fire at 315 Enterprise Street at 12:07 Monday afternoon 20-August. This was the same location of a suspicious fire that occurred on 04-May at the same location, which caused heavy damage to the residence. The home was vacant and there was no power to the structure. Engine 19 arrived to find heavy fire conditions with flames coming from all four sides of the building. Firefighter-Paramedics deployed two 1-3/4 handlines to perform an exterior attack on the fire. Crews spent about 10 minutes knocking down the flames before they could safely enter the building. Firefighters had the fire under control in about 20 minutes and were on the scene for 2-1/2 hours. Water supply was conducted with Tenders. Fire-Rescue investigators discovered evidence at the scene suggesting the fire was intentionally set. Arson investigators from SLED and Detectives from the Sheriff's Office were called to the scene. Anyone with information related to the incident are encouraged to contact the SLED Arson Hotline (800-922-7766), the Colleton County Sheriff's Office (843-549-2211) or Fire-Rescue Headquarters (843-539-1960).
Engine 19, Engine 27, Tender 1, Tender 19, Tender 27, Medic 1, Medic 19, Battalion 1, Car 107, Car 112 and Car 118 responded. Battalion Chief Brent Dalton served as Incident Commander.