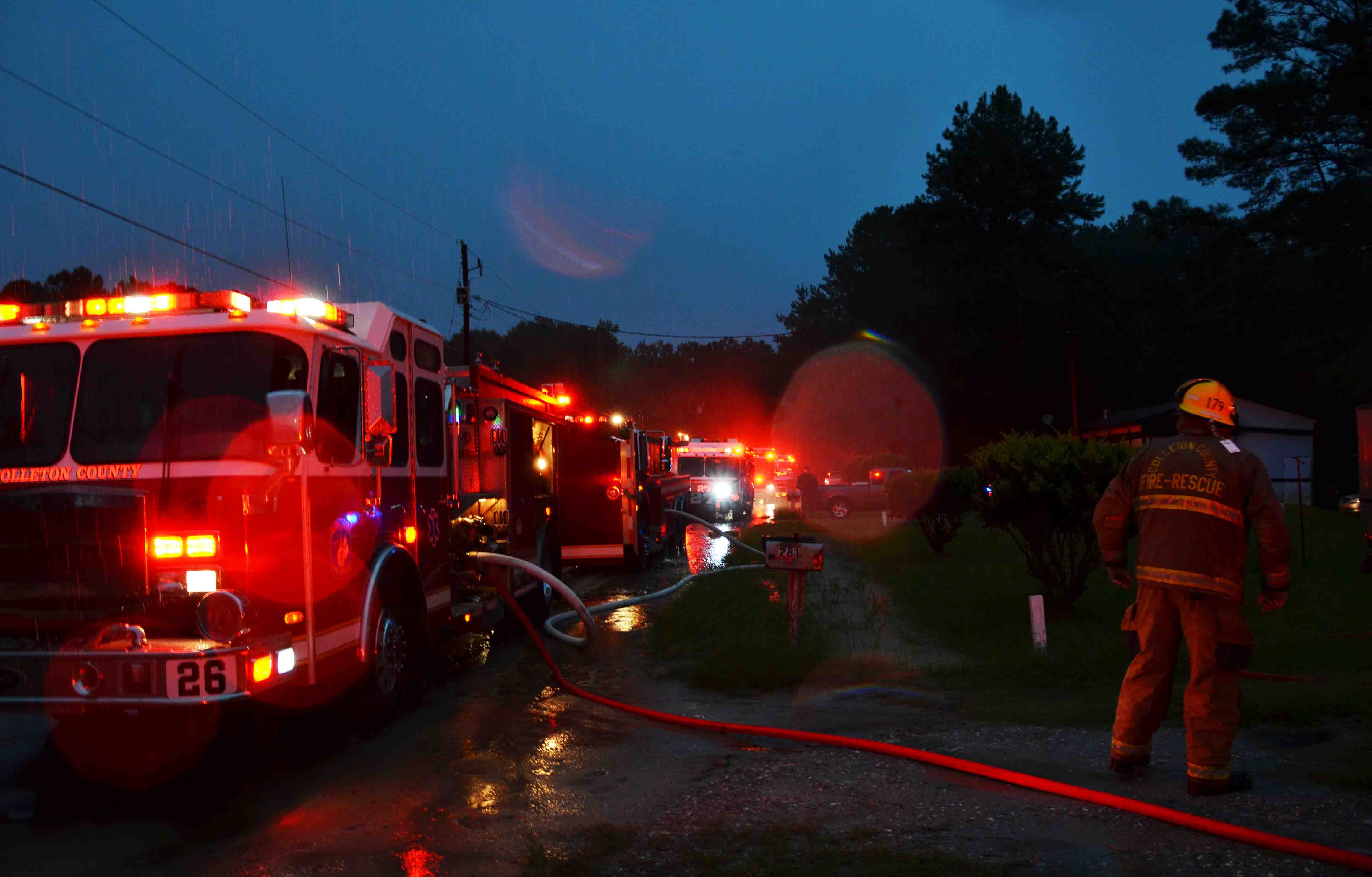 09/Augusta/2018 – Structure Fire – "C" Shift
Incident # 18-05524 – Firefighters saved a singlewide mobile home during a severe thunderstorm Thursday evening 09-August. At 19:31 9-1-1 was notified of a fire in the bedroom at 281 Cocoa Drive. Fire-Rescue units throughout the county were handling multiple incidents due to heavy rains, high winds and lightning. Engine 19 arrived to find smoke showing from all sides of the singlewide mobile home. Firefighter-Paramedics made entry through the front door and found one room well involved. Crews quickly brought the fire under control and contained it to the bedroom, saving the remainder of the home and belongings. The bedroom suffered substantial damage. A neighbor is credited with closing the bedroom door when the fire was found, which slowed the fire spread into the rest of the home. No injuries were reported during the incident. The fire appears to have originated in a wall outlet.
Engine 19, Engine 27, Tender 1, Tender 9, Tender 19, Tender 27, Medic 1, Medic 19, Battalion 1, Car 105 and Car 118 responded. Battalion Chief Chris Jones served as Incident Commander.