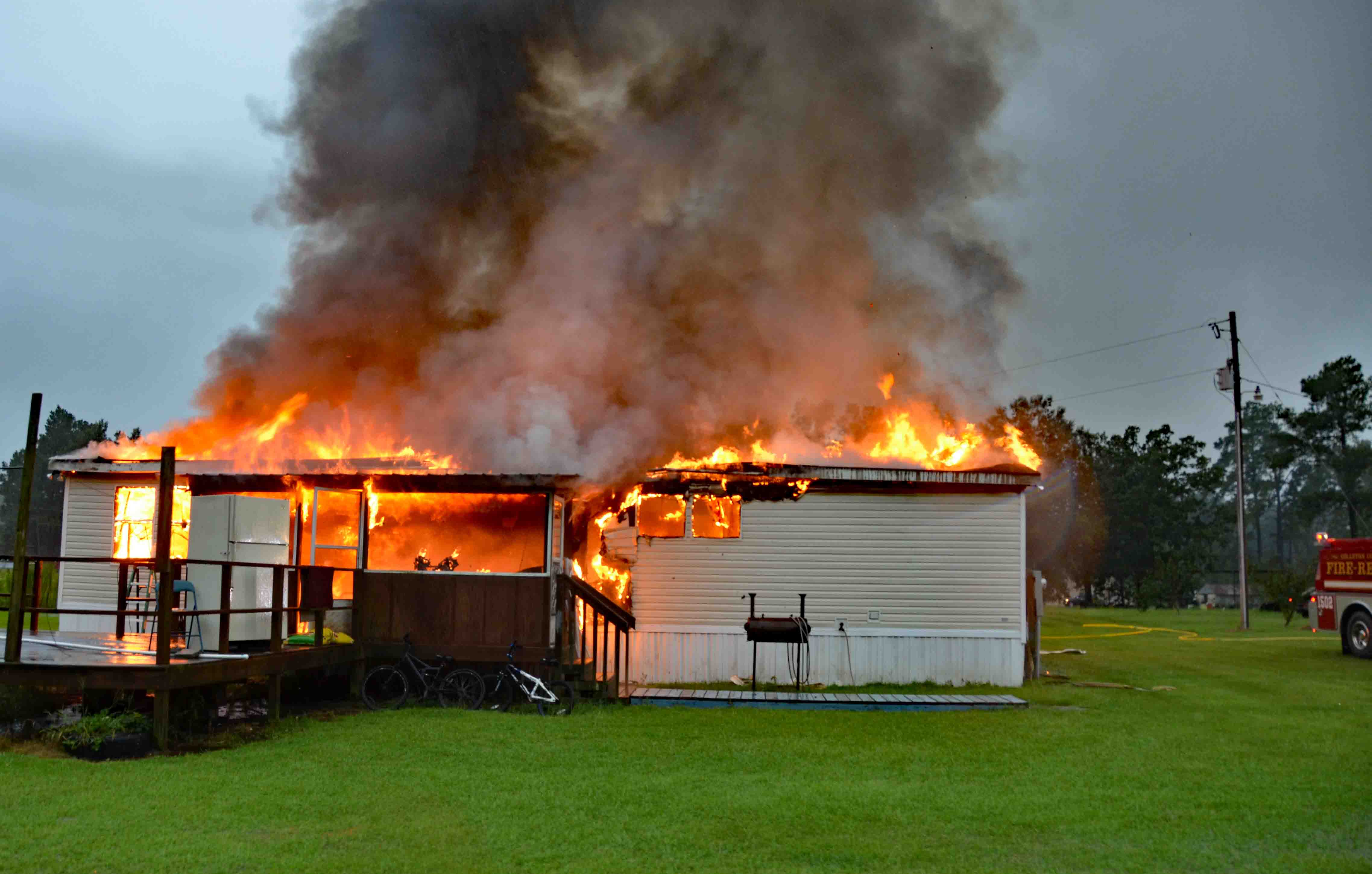 06/August/2018 – Structure Fire – "C" Shift
Incident # 18-05440 – Lighting struck a home in the 11700 block of Bells Highway Monday afternoon 06-August causing a fire that destroyed the doublewide mobile home. Neighbors heard the thunder and felt the ground shake. They were notified shortly thereafter by a passerby that the residence was on fire. They quickly went to the home and were able to rescue a canine from the residence which sat off of the roadway. The caller reported to 9-1-1 dispatchers that the roof was on fire. Firefighters arrived a short time later and found the home well involved. Engine 31 used a deck gun to knock down the flames and crews used multiple handlines to extinguish the fire. Firefighters located two other canines and a cat that perished in the fire. Units were on the scene for four hours.
Engine 7, Engine 15, Engine 18, Engine 31, Tender 1, Tender 4, Tender 7, Tender 15, Tender 18, Medic 7, Medic 18, Medic 26, Battalion 1 and Car 105 responded. Battalion Chief Chris Jones served as Incident Commander.