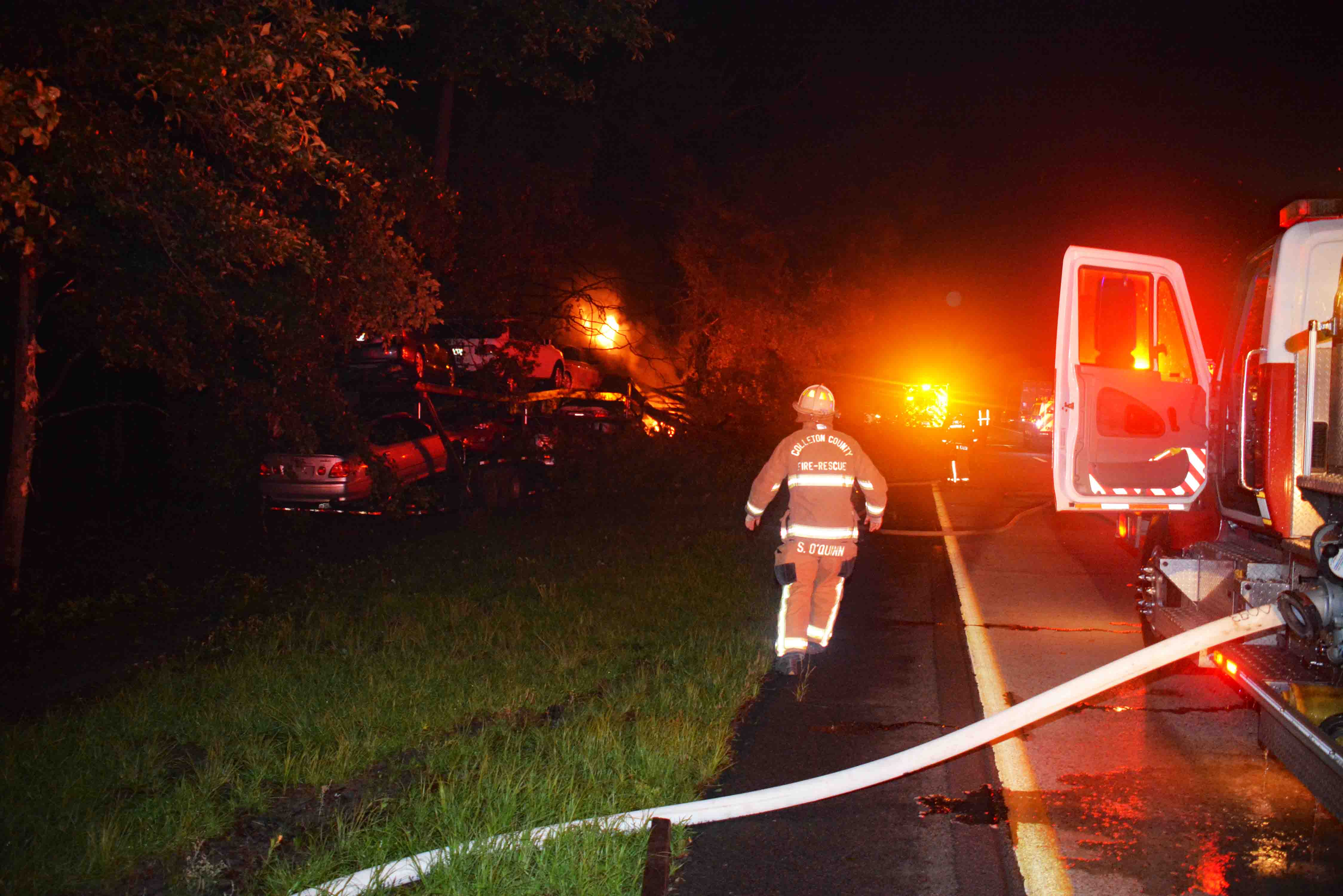 31/May/2018 – MVC with Fire – "A" Shift
Incident # 18-03799 – A Connecticut truck driver was critically injured in a single vehicle high speed MVC Thursday morning 31-May at 04:40. The northbound tractor trailer left Interstate 95 near the 43 mile marker and entered the median. The truck struck several trees destroying the cab. After the impact the truck burst into flames which quickly engulfed the wreckage. The driver was able to exit the mangled cab and collapsed a few yards from the crash. Several passing motorists stopped and they found the driver on the ground with his clothes on fire. One woman remained on 9-1-1 providing detailed information to dispatchers, who relayed it to responding emergency units. The good Samaritans used clothing to beat out the flames on the injured man and stayed with him until Firefighter-Paramedics arrived. Engine 13 and Medic 13, stationed about two miles away, arrived minutes later. Crews began treating the man and deployed one 1-3/4 handline to begin extinguishing the fire. A couple of bystanders continued to assist the first ambulance crew until additional Fire-Rescue personnel arrived. The 56 yr old truck driver suffered multiple traumatic injuries along with second and third degree burns over 35% of his body. The Semi-truck was hauling eight automobiles, three of which were also on fire. Crews requested a medical helicopter for the injured driver and additional Tenders for water supply. Area helicopters were grounded due to fog. The patient was moved to Medic 13, then transported emergent to the Still Burn Center at Doctors Hospital in Augusta Georgia.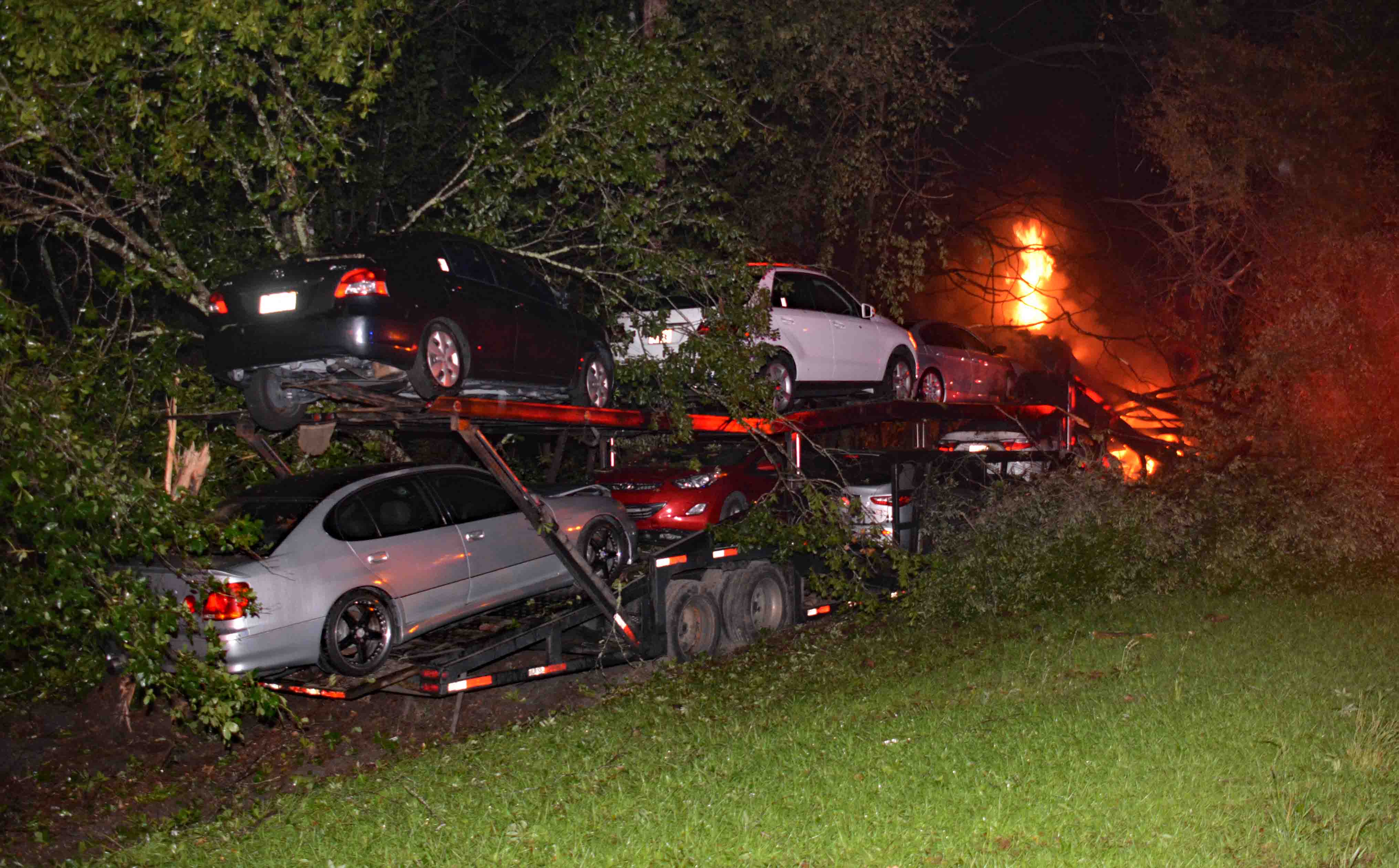 Both northbound lanes of I-95 at the 43 mile marker were blocked for about 30 minutes. Traffic was rerouted to Lowcountry Highway (US Hwy 21) but backed up for several miles. Firefighters had the fire under control within thirty minutes, but were on the scene for 1-1/2 hours. One lane of I-95 was reopened once the fire was extinguished and both lanes were reopened about two hours later. The SC Highway is investigating the crash.
Engine 1, Engine 13, Tender 1, Tender 5, Tender 13, Tender 26, Tender 27, Medic 1, Medic 13, Battalion 1, Car 111, Car 112, Car 118 responded. Battalion Chief Scott O'Quinn served as Incident Commander.