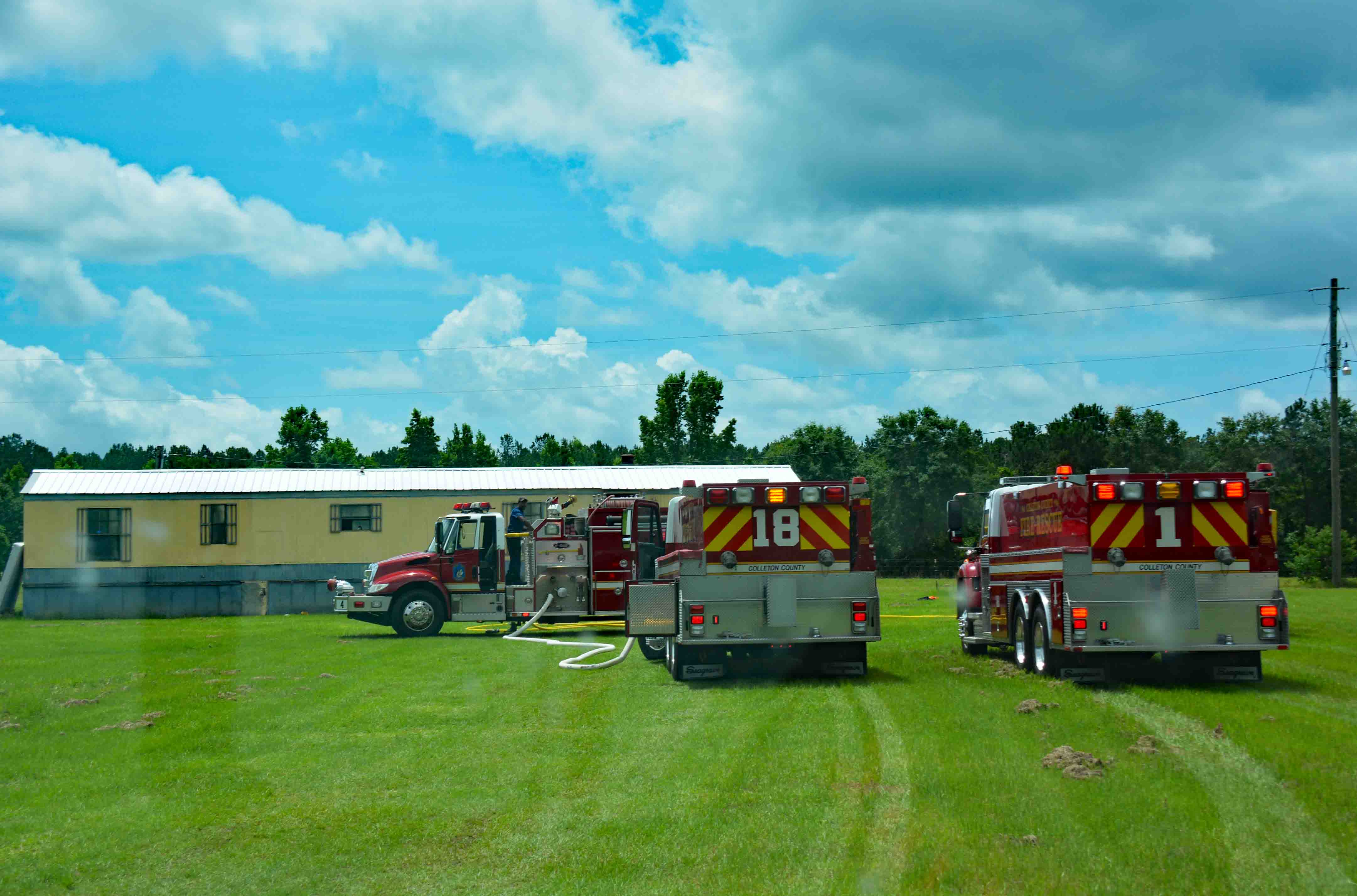 29/May/2018 - Structure Fire – "C" Shift
Incident # 18-03772 – An alert neighbor discovered smoke coming from a residence in the 800 block of Norris Drive Tuesday morning 29-May at 11:46. Engine 4 arrived within minutes and found light smoke coming from the singlewide mobile home. Firefighter-Paramedics deployed one 1-3/4 handline and forced entry through the front door. Crews found the sofa burning and quickly extinguished the fire. When the sofa was moved, firefighters found the wall was also on fire. Crews removed paneling and pulled a portion of the ceiling to check for extension of the fire. The fire apparently started in the wall, burned a hole through the floor and ignited the sofa. The remainder of the home suffered light smoke and heat damage, but most personal items were saved. No one was at home when the fire occurred. The Red Cross is assisting the family. Units were on the scene for approximately on hour.
Engine 4, Engine 31, Engine 18, Tender 1, Tender 4, Tender 18, Medic 18, Battalion 1, Car 107 and Car 117 responded. Captain Brian Rowe served as Incident Commander.