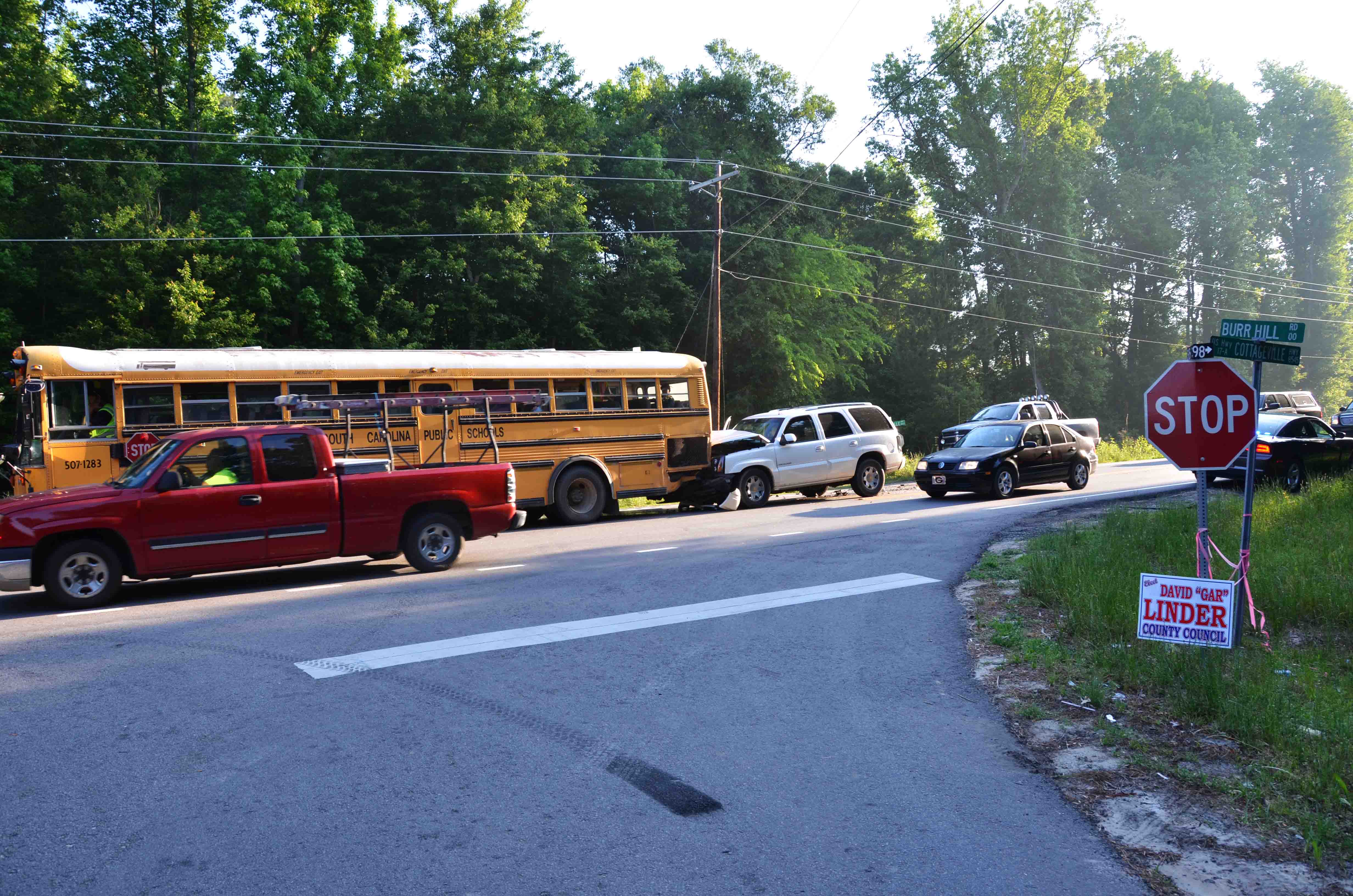 08/May/2018 – MCI School Bus Accident – "B" Shift
Incident # 18-03253 – Twenty people received non-life threatening injuries after a SUV collided with the rear of a school bus on Cottageville Hwy. (US Hwy 17-A) at the intersection of Burr Hill Road Tuesday morning 08-May at 07:29. The SUV received heavy damage in the collision. Two occupants of the SUV and two people from the school bus were transported by Fire-Rescue Ambulances to Colleton Medical Center. The remainder of the patients were ambulatory and were treated at the scene. They were transferred to another School District bus, then transported to the Emergency Department at Colleton Medical Center with Firefighter-Paramedics on board the bus. Traffic on Cottageville Hwy was blocked for about one hour until the accident was cleared. The SC Highway Patrol is investigating the crash. Fire-Rescue responded with multiple ambulances and personnel. Initial reports indicated more severe injuries, which fortunately did not occur. Colleton Medical Center staff was alerted to the accident and called in additional personnel before the injured arrived. The hospital was well prepared. They quickly and efficiently cared for the large number of patients which is the second such occasion in a week.
Engine 9, Engine 19, Engine 27, Medic 1, Medic 9, Medic 19, Medic 102, Battalion 1, Car 107, Car 110, Car 111 and Car 116 responded. Battalion Chief Brent Dalton served as Incident Commander.