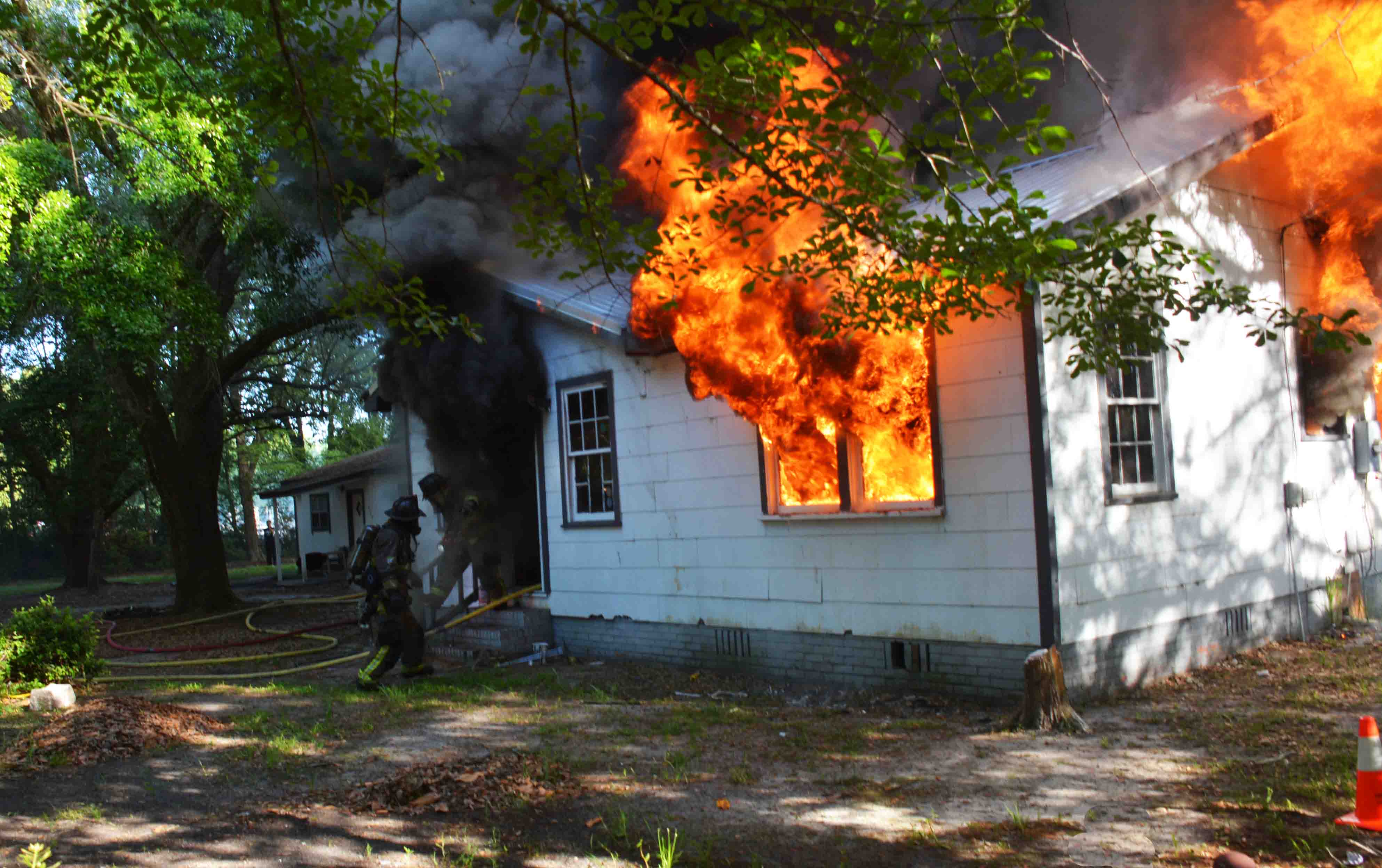 04/May/2018 – Structure Fire – "B" shift
Incident # 18-03139 – Firefighters saved a home at 315 Enterprise Street Friday morning 04-May. At 08:27, 9-1-1 received a report that the home was on fire and the caller could see flames coming from a window and a car was in the yard. Engine 19 arrived to find the single story residential dwelling with heavy smoke visible and flames on the Delta side and in the attic. Crews forced entry through the front door and deployed two 1-3/4 handlines to the interior of the building. They made a rapid search of the building to insure no one was inside. Conditions quickly worsened as two rooms flashed over and both interior crews were evacuated from the building. Firefighters began an exterior attack on the fire and after knocking down the flames, reentered the structure to extinguish the remainder of the fire. They had the fire under control within 20 minutes, saving most of the structure. Two rooms and a portion of the attic suffered heavy fire damage, but the remainder of the home suffered smoke and heat damage. No one was injured in the fire. Water supply was handled with Tenders pumping truck to truck. The cause of the fire is under investigation. Units were on the scene for three hours.
Engine 1, Engine 19, Tender 1, Tender 19, Tender 26, Tender 27, Medic 1, Medic 19, Battalion 1, Car 112, Car 118 and Car 119 responded. Battalion Chief Brent Dalton served as Incident Commander.