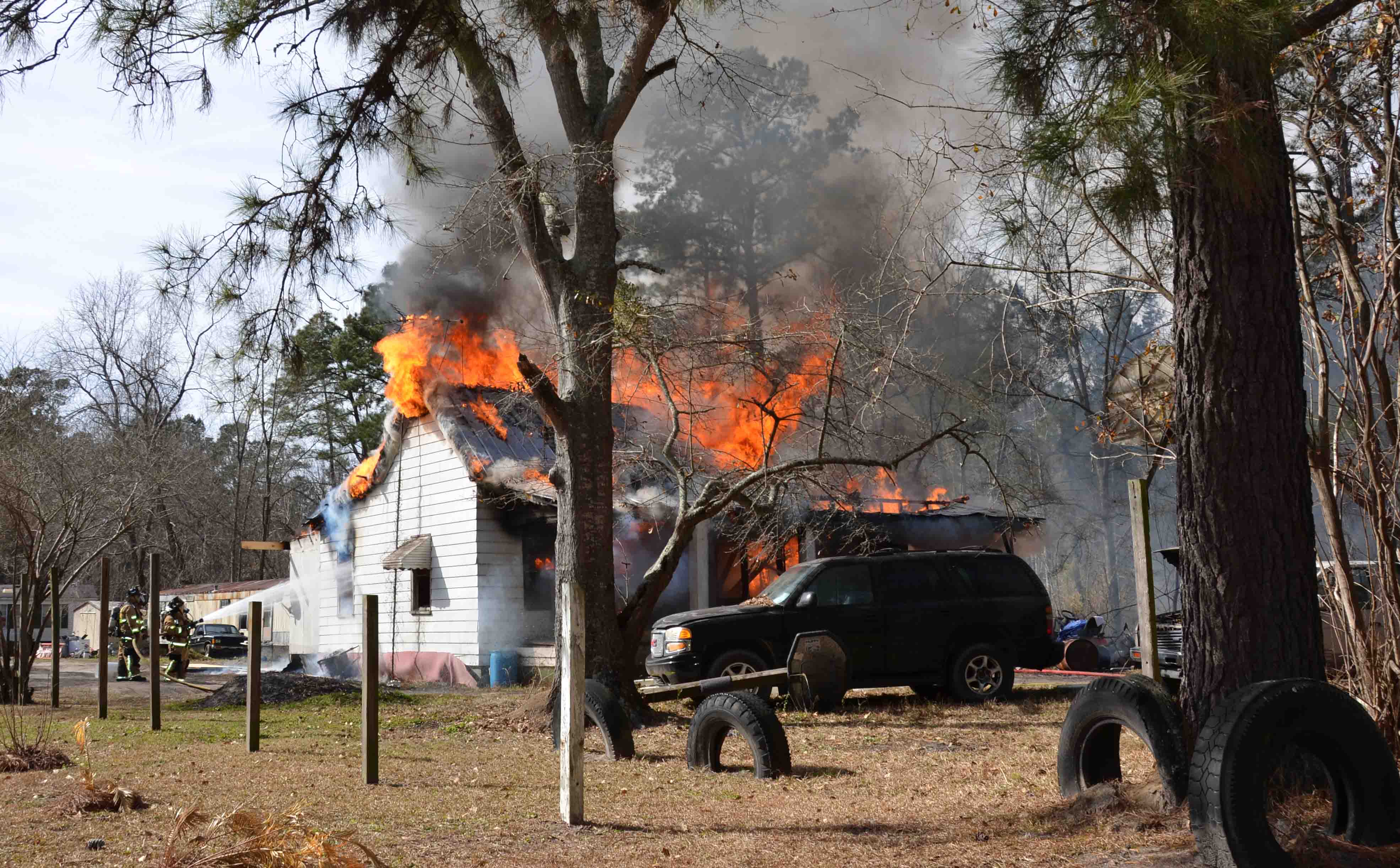 26/January/2018 – Structure Fire – "C" Shift
Incident # 18-00712 – A Johnsville home was destroyed in a mid-day fire on Friday 26-January. At 11:54, 9-1-1 was notified that the home was ablaze. Engine 17 arrived a few minutes later to find the home approximately 60% involved with flames through the roof. The rear of the building had already collapsed. Firefighter-Paramedics deployed multiple handlines to combat the fire, which had also spread to the nearby woods. It took approximately 25 minutes to bring the fire under control. Fire units were on the scene performing overhaul for 4 hours. No one was injured during the incident. The home was being renovated. An unattended yard debris fire spread to the building and woods causing the building to burn. About ½ an acre of woods was also burned. Firefighters used a Tender shuttle to supply water for the firefighting operation.
Engine 7, Engine 17, Engine 18, Tender 7, Tender 18, Tender 23, Tender 26, Medic 18, Medic 26, Battalion 1, Car 107 and Car 112 responded. Assistant Chief Marty Stallings served as Incident Commander.
Photos by Braya Jones and Harold Buzzell.