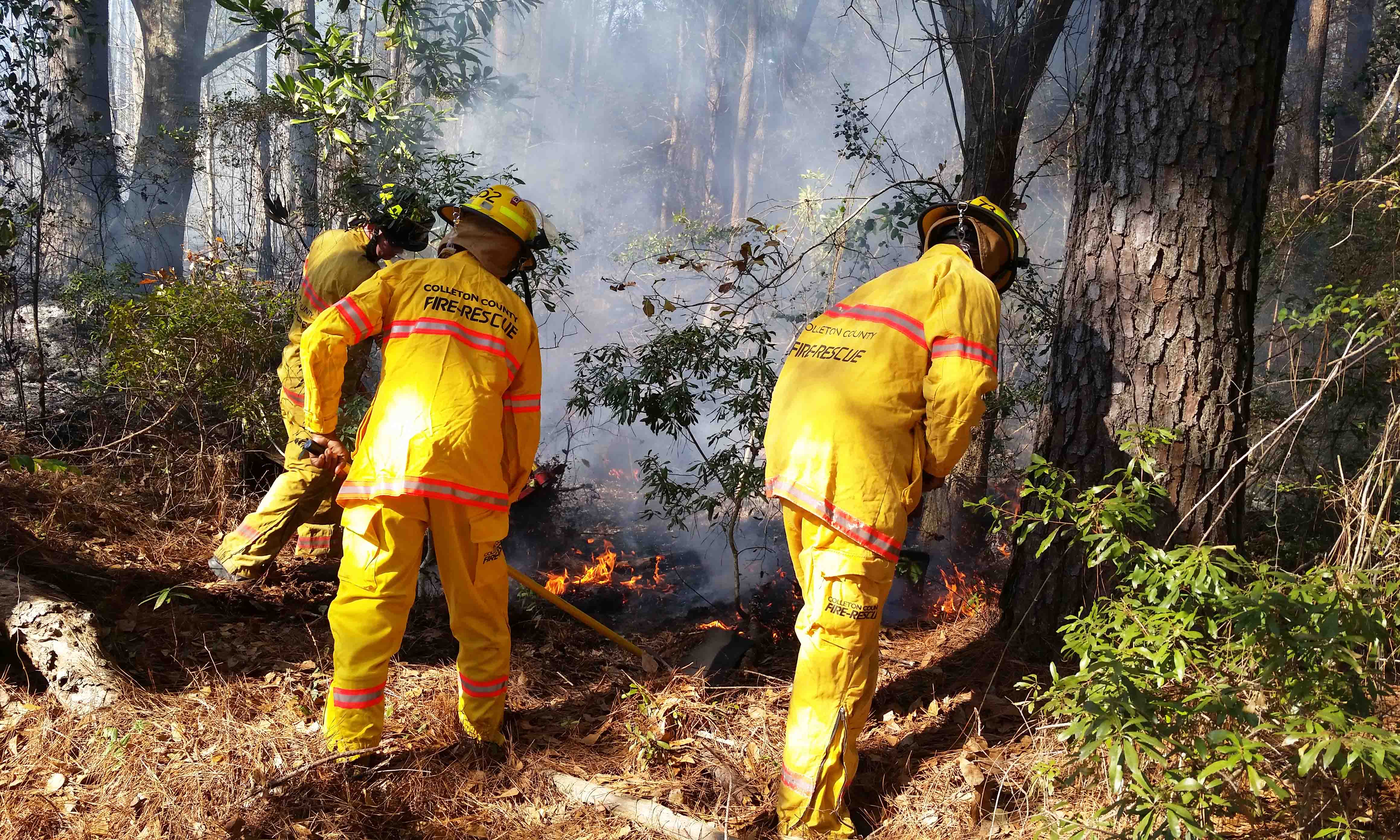 20 & 21/January/2018 – Woods Fires – "B" Shift
Incident # (multiple) – Multiple woods fires kept Firefighters busy throughout the day Saturday 20-Janaury and Sunday 21-January. Dry conditions and light winds contributed to the rapid spread of several of the Fires. Three outside storage buildings and their contents were destroyed. Three other storage buildings were damaged along with a garage and an apartment which both had the vinyl siding melted as a result of the fires.
13:28 – Engine 1, Tender 1, Medic 1 and Brush 8 responded to a multi-acre woods fire in the 1900 block of Winding Creek Road near Cane Branch Road. Winds caused the fire to jump Winding Creek Road and spread to the woods on the opposite side of the roadway. Firefighters and a Forestry Commission tractor worked the fire for two hours to contain it.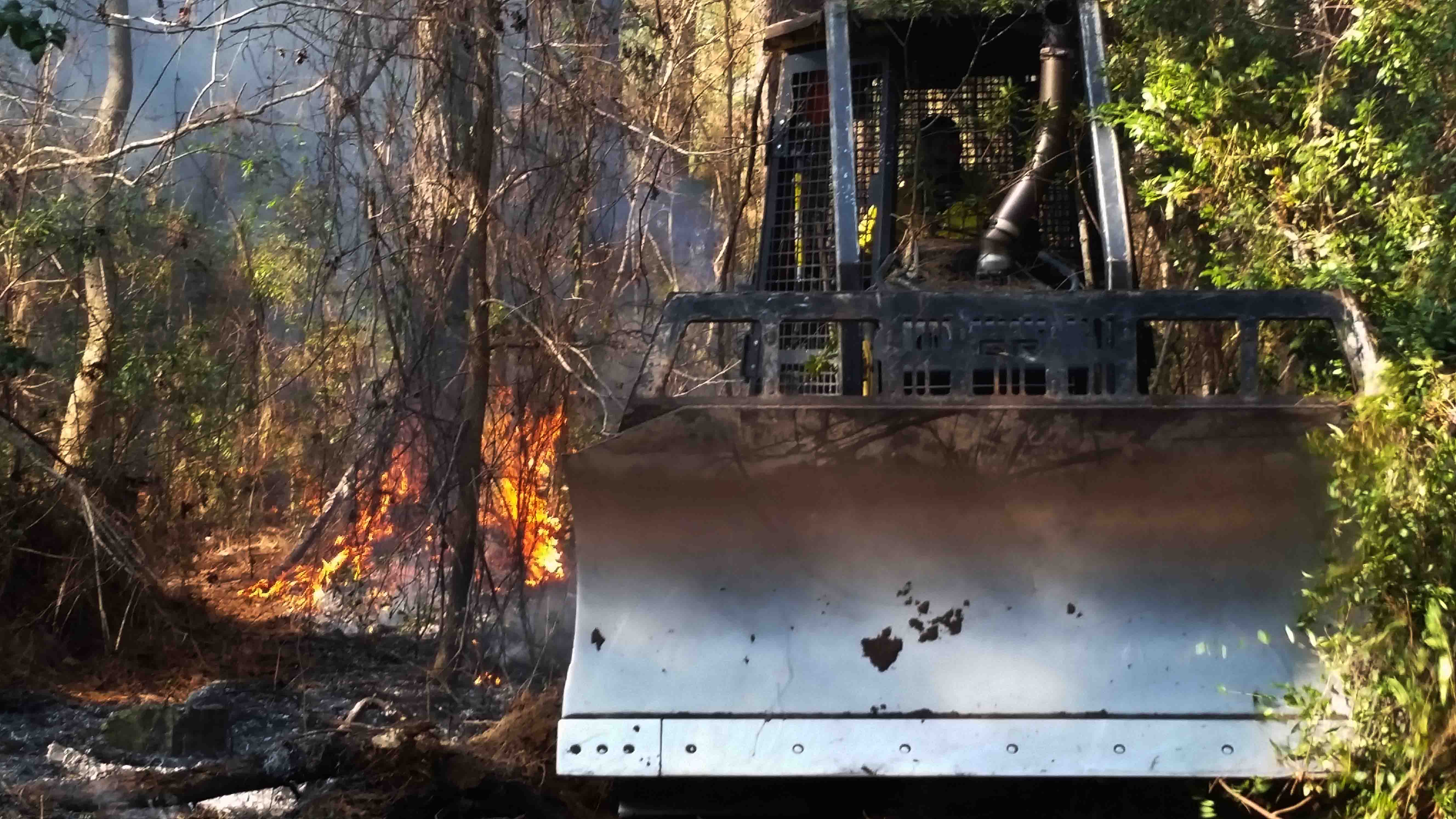 13:49 – Engine 19, Engine 26, Battalion 1 and Car 112 responded to a ¼ acre grass fire that spread from a resident burning off their yard in the 100 block of Azalea Drive. The flames spread throughout the yard before reaching three outside storage buildings on the property. Light winds pushed the flames on the adjacent property in the backyard at 141 Otis Road and damaging a green house and an apartment on the property. A neighboring wooden fence was also damaged. Engine 26 worked the residence and outside buildings on Azalea Drive. One 10x10 storage building was fully involved when firefighters arrived. Two larger storage buildings were also on fire. Crews deployed one 1-3/4 handline and a booster line to contain the fires. The two larger buildings were saved, but some items inside were damaged when the fire breached the floor and walls. Engine 19 also deployed one 1-3/4 handline and a booster line to save the apartment building and keep the flames from reaching the dwelling on the property. Units were on the scene for an hour.
14:05 – Units responded to a vehicle fire on I-95 near the 50 mile marker. Units found a car dolly with the wheels on fire and ½ acre woods fire. The fire was quickly brought under control.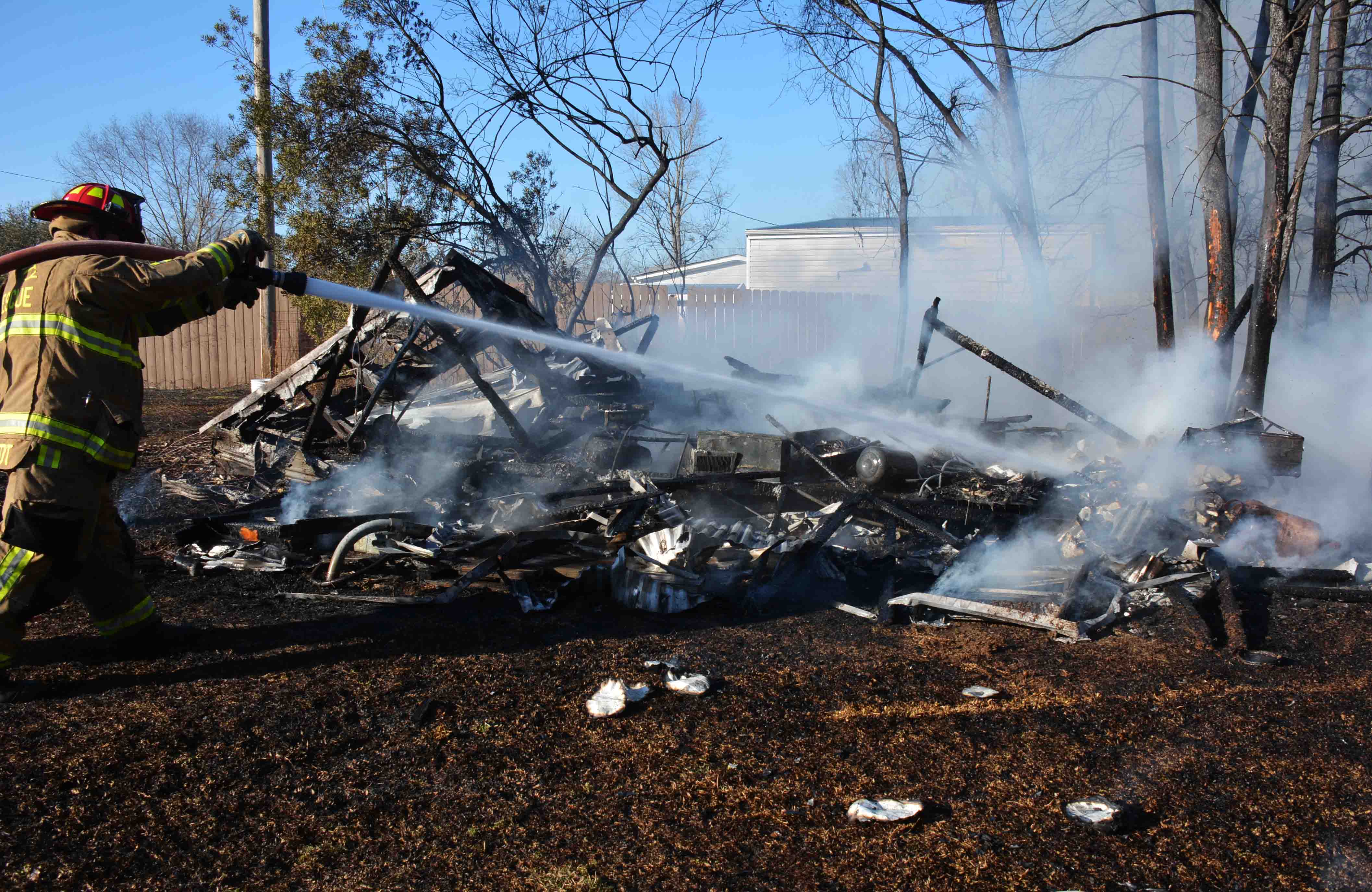 15:22 – Engine 9, Engine 36, Medic 9, Brush 9, Tender 5, Tender 9, Battalion 1 and Car 112 responded to a ½ acre woods fire that spread from a yard fire and destroyed a large outside storage building at 312 Red Oak Road. Light winds spread the flames to the adjacent property where a wooded fence was damaged and the vinyl siding on a free standing garage was melted. County Fire Units and the Forestry Commission were on the scene for an hour.
15:49 – Engine 7, Engine 18, Tender 5, Tender 7 and Car 112 responded to a yard fire that spread into the woods and destroyed one car and damaged two other vehicles at 201 Johnsville Road north of Smoaks. Crews deployed two 1-3/4 handlines and two booster lines to control the fire. Units were on the scene for an hour.
16:39 – A grass fire damaged a lawn mower and spread through the yard, but firefighters kept the flames from reaching a storage building at 327 Dawn Drive. Engine 9, Medic 9 and Brush 9 responded.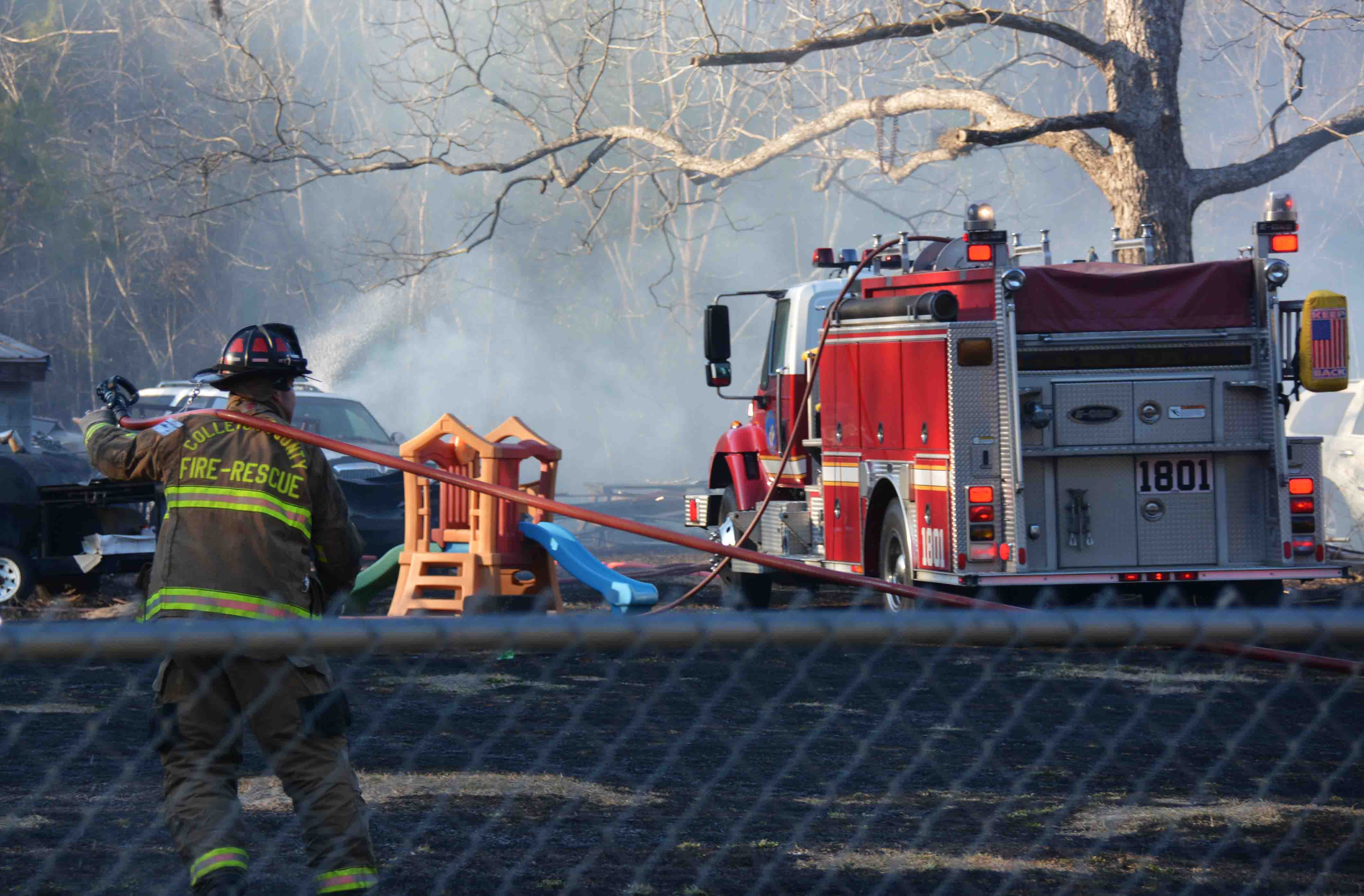 (Sunday)
12:14 – A debris fire spread out of control at 110 Herndon Street burning approximately 3 acres of woods and endangering several homes. Firefighters used hand tools and a booster line to protect fixed structures, while a Forestry tractor cut a fire line around the perimeter of the fire. Engine 1, Engine 19, Medic 19, Battalion 1 and Car 112 responded.
15:30 – Engine 9 and Medic 9 responded to a woods fire that resulted from a yard fire in the 800 block of Poling Lane. The small fire was quickly controlled.
15:47 – Units from Stations 8 and 13 responded to a large woods fire in the 1400 block of Brick Chimney Road. A Forestry tractor was requested to cut a line around the fire which had spread to the woods and was inaccessible to firefighters.