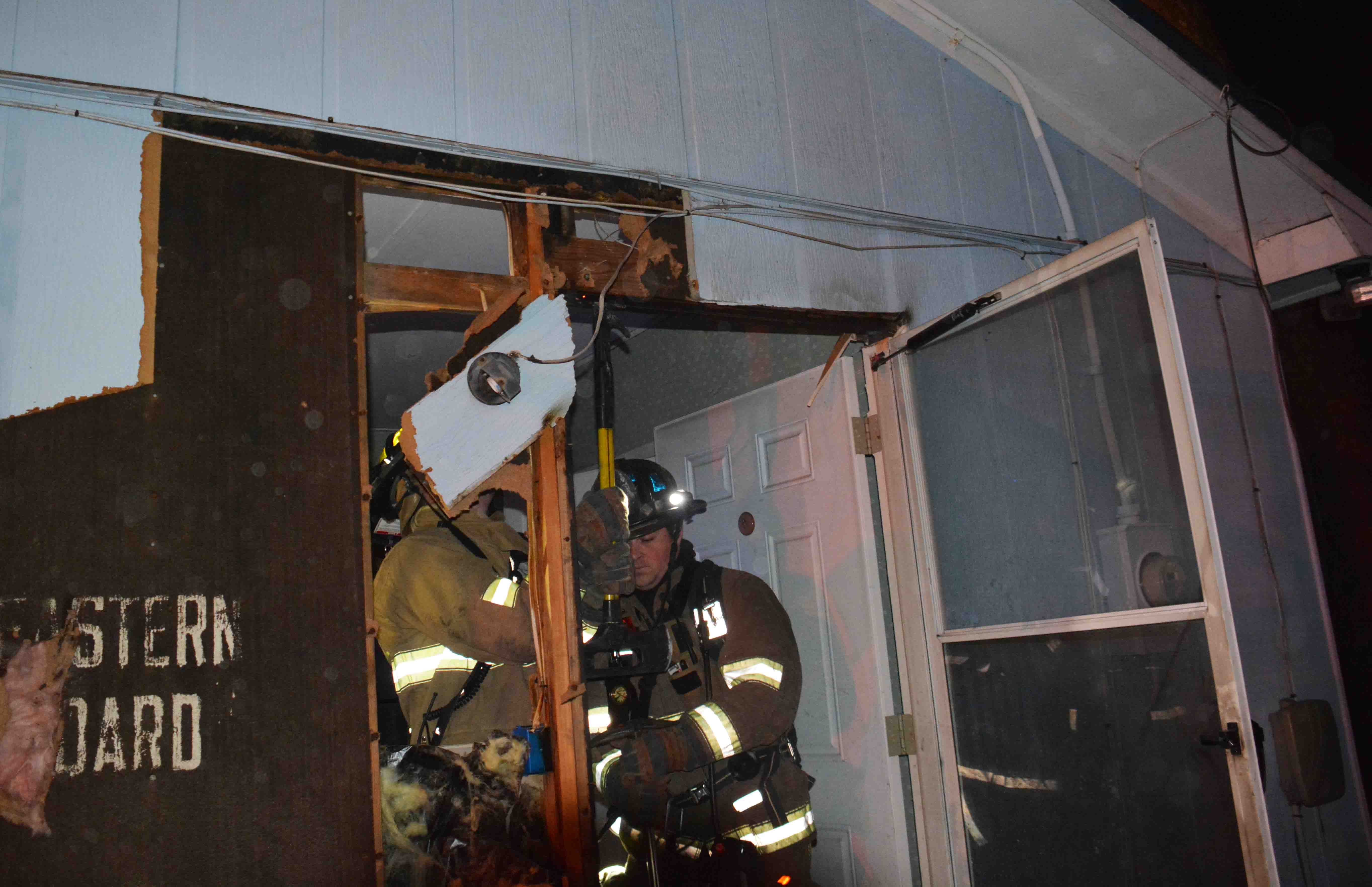 05/January/2018 – Structure Fire – "C" Shift
Incident # 18-00183 – Smoke detectors alerted the homeowner to a fire in her residence Friday evening 05-January. Earlier in the evening, the occupant had dumped some coals from the fire place on the ground outside a side door. The coals ignited vegetation along the side of the home, which ignited the exterior wall of the residence. At 19:34, the smoke detectors alerted the occupants to the fire and they notified 9-1-1. Car 112 arrived to find smoke visible from the southside of the single story dwelling and inside the strucutre. Engine 19 arrived a short time later and deployed one handline. The exterior fire was quickly extinguished, but Firefighters had to remove some exterior siding and the side door frame to reach the fire inside the wall. The home suffered moderate damage. Interior smoke was removed with a PPV fan. No one was injured in the incident and home and all belongings were saved. Crews were on the scene for approximately an hour.
Engine 19, Engine 26, Tender 1, Tender 5, Tender 19, Tender 26, Medic 19, Battalion 1, Car 112 and Car 118 responded. Battalion Chief Chris Jones served as Incident Commander.