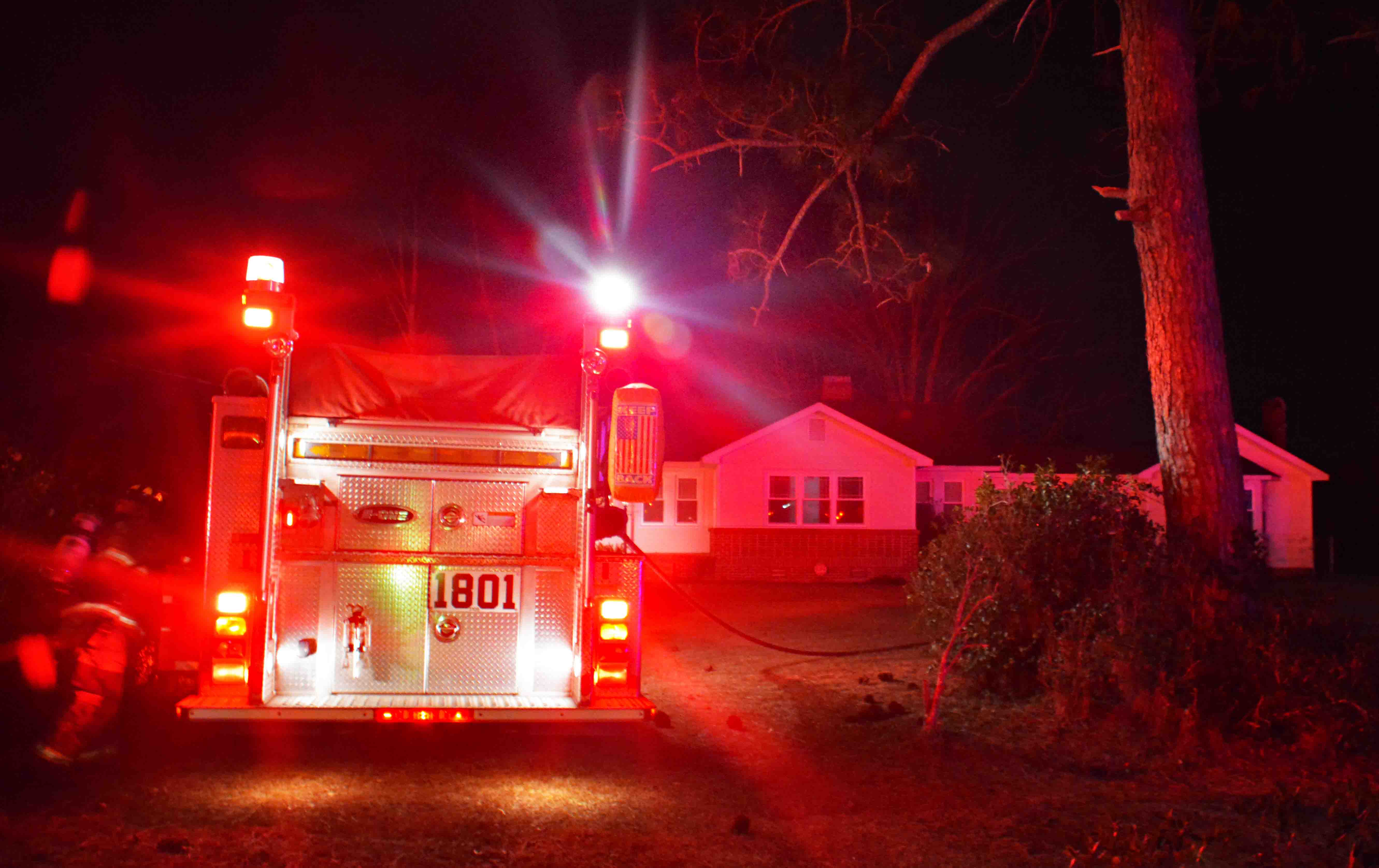 02/January/2018 – Structure Fire – "C" Shift
Incident # 18-00048 – A quick attack by firefighters saved a Lowcountry Hwy home Tuesday evening 02-January. At 22:09, Stations 7 and 18 were dispatched to a fire alarm at 32169 Lowcountry Hwy, north of the Town of Smoaks. Engine 18 arrived in the area, reporting smoke in the area. Upon locating the home, Firefighters found the single story dwelling with heavy smoke coming from the eaves. The incident was upgraded to a structural response. Crews deployed one 1-3/4 handline and forced entry through a rear door. They found the fire in a bathroom and quickly doused the flames in the room. The fire burned an approximately three foot square hole through the floor and was burning under the home. Firefighters accessed the crawl space and used a handline to knockdown the flames. Over haul took about 25 minutes due to the confines of the area burned. The resident had the doors closed to that section of the home, which prevent extension and smoke into the remainder of the house. The bathroom suffered heavy damage and the adjacent room received smoke damage. The fire started from a space heater in the bathroom.
Engine 7, Engine 18, Engine 26, Tender 7, Tender 18, Tender 23, Tender 26, Medic 18, Medic 26, Battalion 1, Car 111, Car 112 and Car 118 responded. Battalion Chief Scott Feather served as Incident Commander.