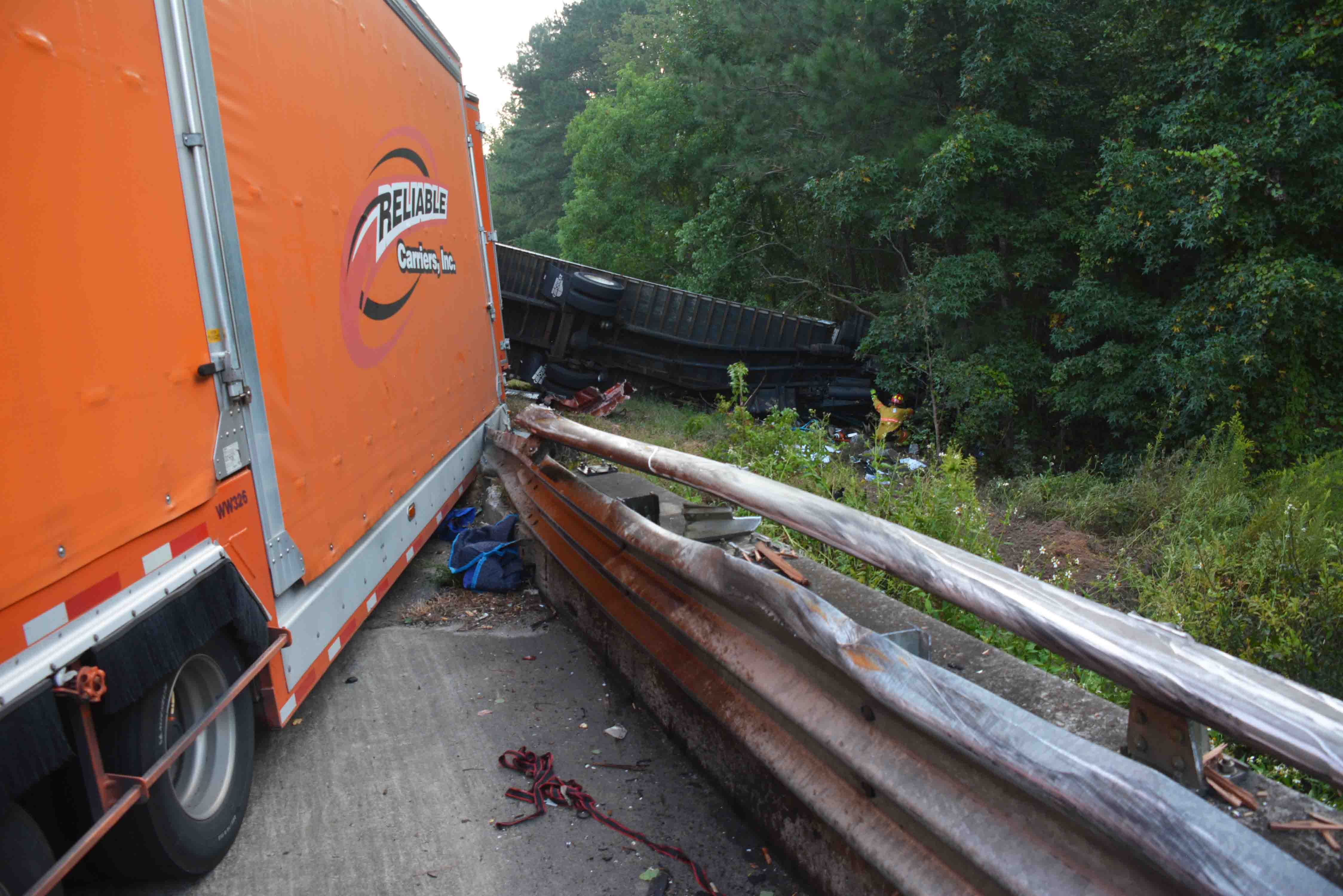 22/September/2017 – MVC with Entrapment – "B" Shift
Incident # 17-06601 – At 05:53 on Friday morning 22-September, Fire-Rescue was notified of a two vehicle MVC on I-95 north of the 55 mile marker northbound involving two large trucks. One was reported to be a car carrier and the caller advised the second truck was down an embankment and was "too mangled to tell what it was". Engine 1 arrived minutes later to report a car carrier was blocking one lane on the bridge and the second vehicle was a single unit box truck that was over turned and down an embankment. It appeared the tractor trailer struck the rear of the box truck, forced it over the bridge railing and down the embankment at the Great Swamp overpass. Both vehicles suffered heavy damage. The box portion was on its side, while the frame was twisted and the cab was upside down and driver's side was crushed after striking several trees. The truck driver, who was still wearing a seatbelt, was inverted and trapped in the wreckage. The box truck was empty and the car carrier was hauling new Porsche automobiles. A second Fire-Rescue ambulance was requested and the C.A.R.E. Flight medical helicopter was placed on standby.
Fire-Rescue crews used a chain saw to clear a path to the truck cab, then carried equipment down to the scene. Firefighter-Paramedics removed the remaining glass and crawled into the mangled cab from the passenger side, but could only access the driver's upper body. His lower body was pinned between the roof, dash and floor. He appeared to have suffered multiple traumatic injuries including injuries to his legs.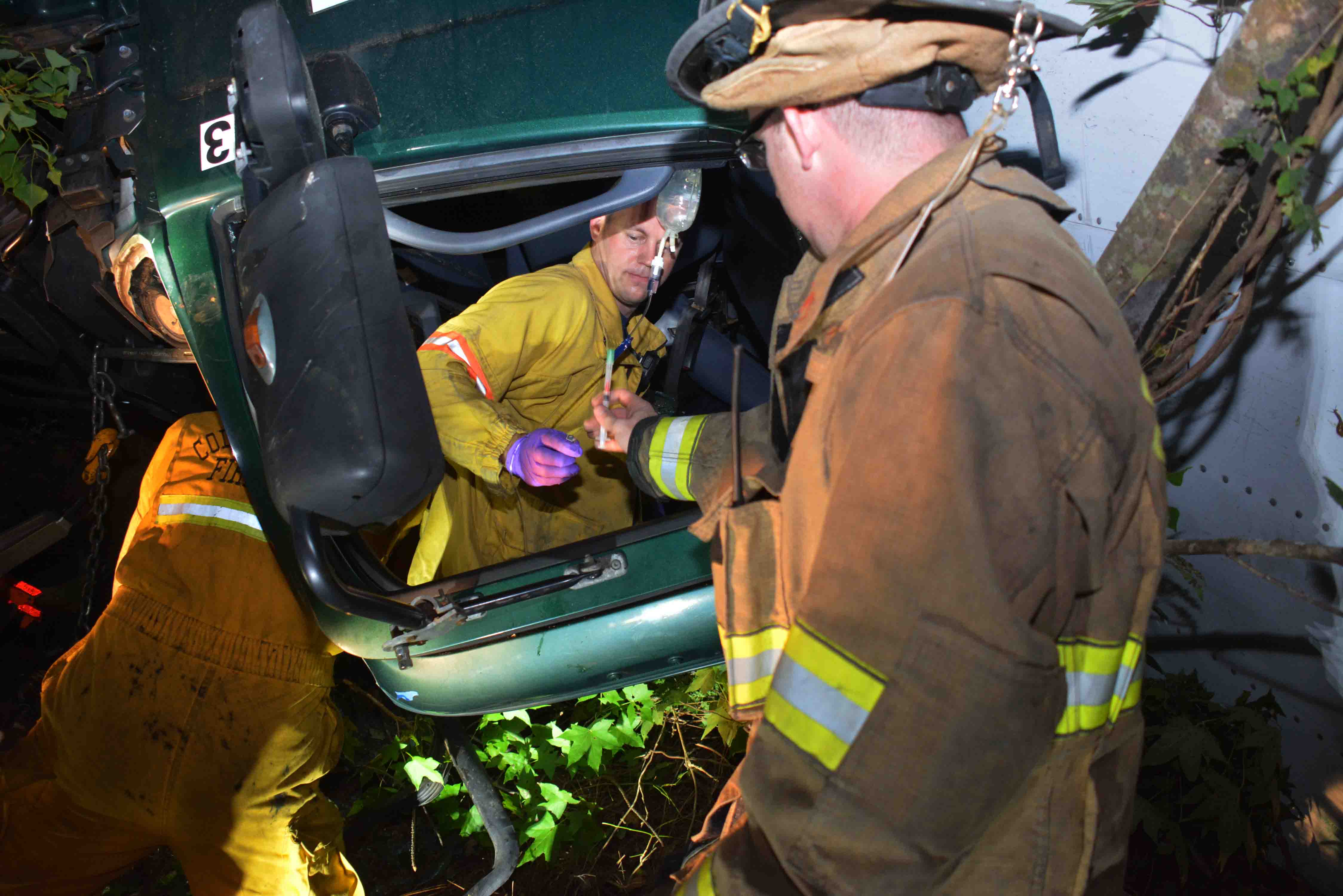 Rescuer's began treating his injuries, including IVs and pain medications. Other crewmembers used Holmatro Hydraulic Rescue Tools and saws to cut away and displace potions of the cab to free the man. The tedious extrication took over 2-1/2 hours to free the man. When the patient was removed from the truck, he was transported by Medic 1 to Colleton Medical Center in Walterboro. The medical helicopter was cancelled. The driver of the car carrier was not injured. One northbound lane was blocked, causing traffic to back up approximately four miles. The SC Highway Patrol and State Transport Police are investigating the accident. Fire-Rescue units were on scene for four hours.
Engine 1, Rescue 1, Medic 1, Medic 19, Battalion 1, Car 105, Car 107, Car 110, Car 111, Car 112 and Car 118 responded. Battalion Chief Brent Dalton served as Incident Commander.