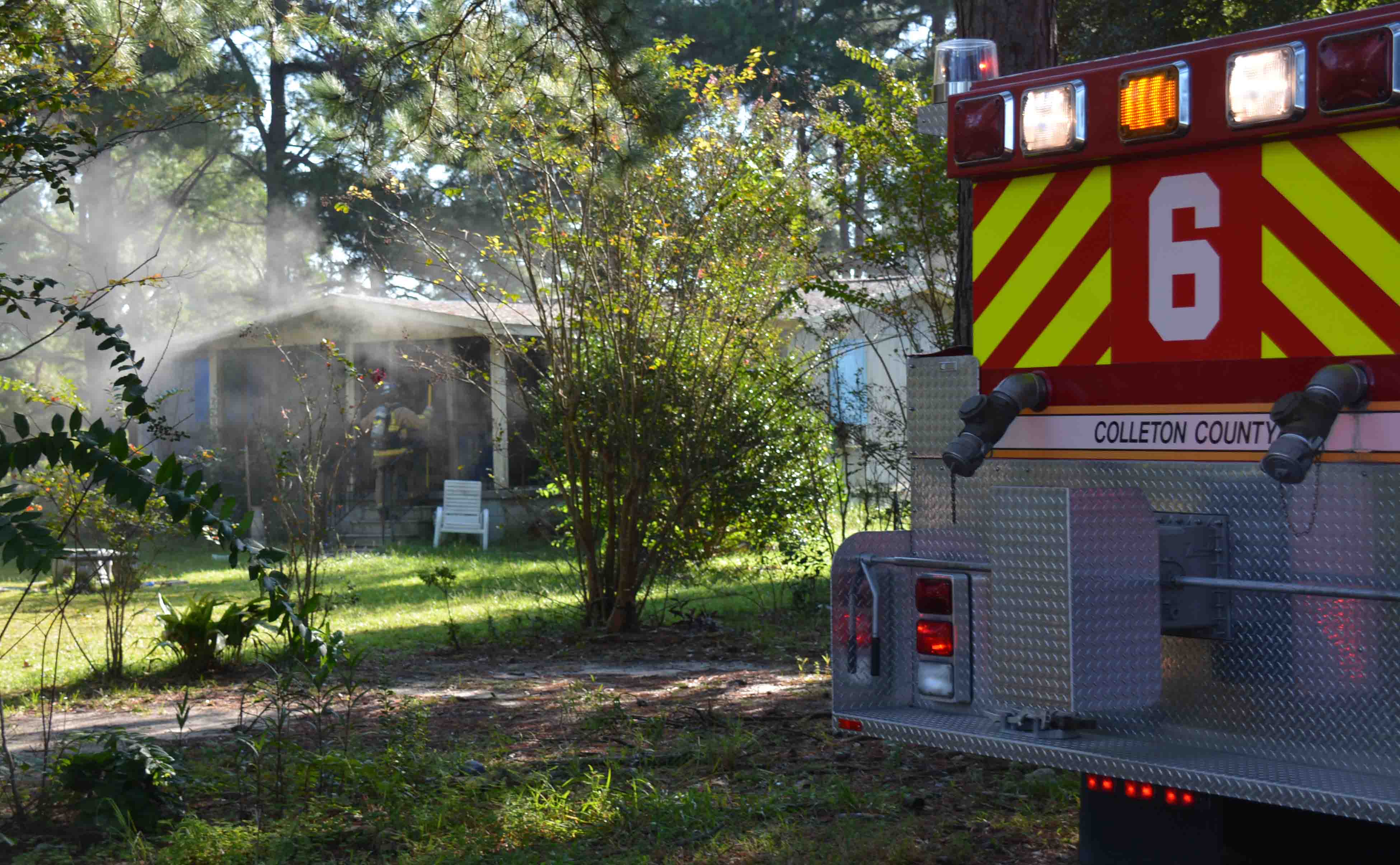 13/September/2017 – Structure Fire – "C" Shift
Incident # 17-06365 – A Ritter home was saved after a fire broke out in the kitchen Wednesday morning 13-September. Fire-Rescue was notified of the incident at 08:54. Engine 6 arrived minutes later to find smoke coming from all sides and the eaves of the doublewide mobile home. Crews could see fire burning in the center of the residence. One 1-3/4 handline was deployed and Firefighter-Paramedics made entry through the front door. They quickly extinguished the fire and pulled the ceiling above the stove to insure the fire had not spread into the attic space. The kitchen received moderate fire damage and the remainder of the home suffered smoke damage, but the fire was contained to the kitchen and most belongings were saved. All of the occupants, who included three children, safely exited the home before Firefighters arrived. Unit were on the scene for approximately one hour.
Engine 6, Engine 22, Tender 1, Tender 6, Tender 12, Tender 22, Tender 13, Tender 90, Medic 6, Medic 13, Battalion 1, Car 105, Car 107 and Car 112 responded. Battalion Chief Ben Heape served as Incident Commander.