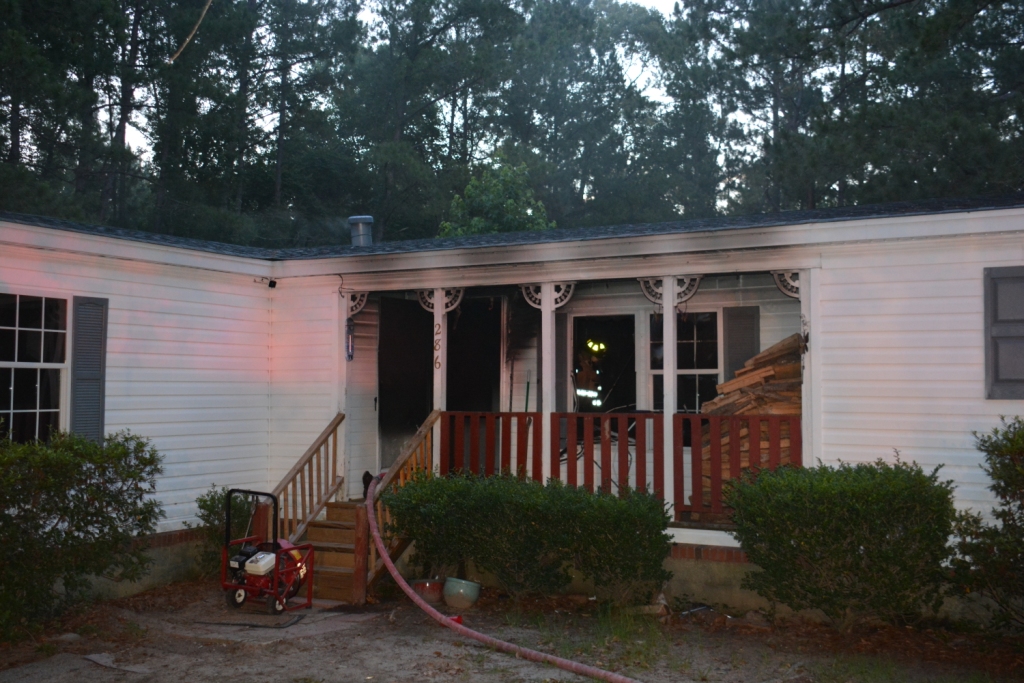 27/May/2017 – Structure Fire – "A" Shift
Incident # 17-03600 – Stations 9, 11, 2, and 19 were dispatched to a structure fire at 286 Inway Ln on Saturday, May 27, 2017 at 05:32. Engine 9 and Medic 9 arrived 10 minutes later to find a working structure fire in a single story fixed residence. A 1.75" handline was deployed and the fire was quickly knocked down. All occupants had self extricated but a dog was still in the home. Firefighters quickly searched the residence and found the canine, who was unresponsive. Firefighter/Paramedics rescued and then resuscitated the canine who was responsive and ambulatory when units cleared the scene. The fire cause was accidental.
Engine 9, Medic 9, Tender 2, Tender 19, Tender 27, Car 105, and Car 118 responded. Battalion Chief Scott Feather served as Incident Commander.
Photos by Harold "Buzz" Buzzell