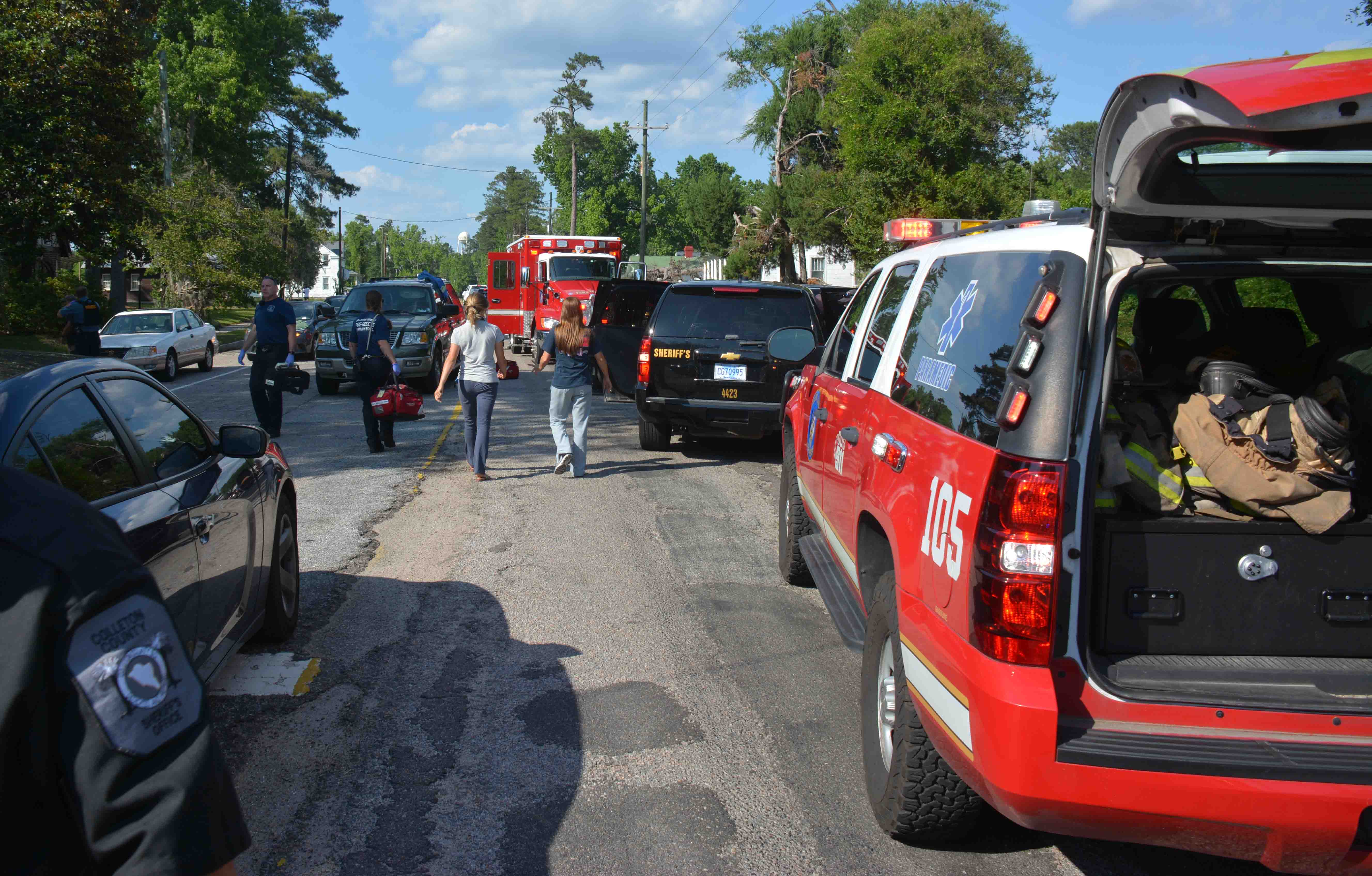 16/May/2017 – Shooting Incident – "C" Shift
Incident # 17-03357 – Two adults and a child were killed and another child was injured in a shooting incident at a residence located in the 21700 block of Lowcountry Hwy. (US Hwy 21) Tuesday afternoon 16-May. At 16:53, 9-1-1 received several reports of the incident. Callers advised of people down in the street. Sheriff's Deputies cleared the scene. Firefighter-Paramedics found bystanders with a 9 yr. old female in the roadway and 5 yr. old female across the street who was not injured. A 13 yr. old male was found unresponsive in the yard, as well as two adults in the residence. The young female was quickly treated at the scene, then transported emergent by Medic 18 to meet with LifeNet 4 on the helipad at Colleton Medical Center. LifeNet flew the patient the Children's Trauma Center at MUSC in Charleston where she went to surgery. The other child was transported by Medic 13 to Colleton Medical Center for evaluation. The Coroner's Office was called for the other three patients. Lowcountry Highway was blocked for several hours. The Sheriff's Office and SLED (State Police) are investigating the incident and on the scene through the night.
Engine 4, Engine 7, Medic 13, Medic 18, Medic 26, Car 105, Car 107, Car 110, Car 111, Car 116, Car 118, and Battalion 1 responded. Battalion Chief Ben Heape served as Incident Commander.