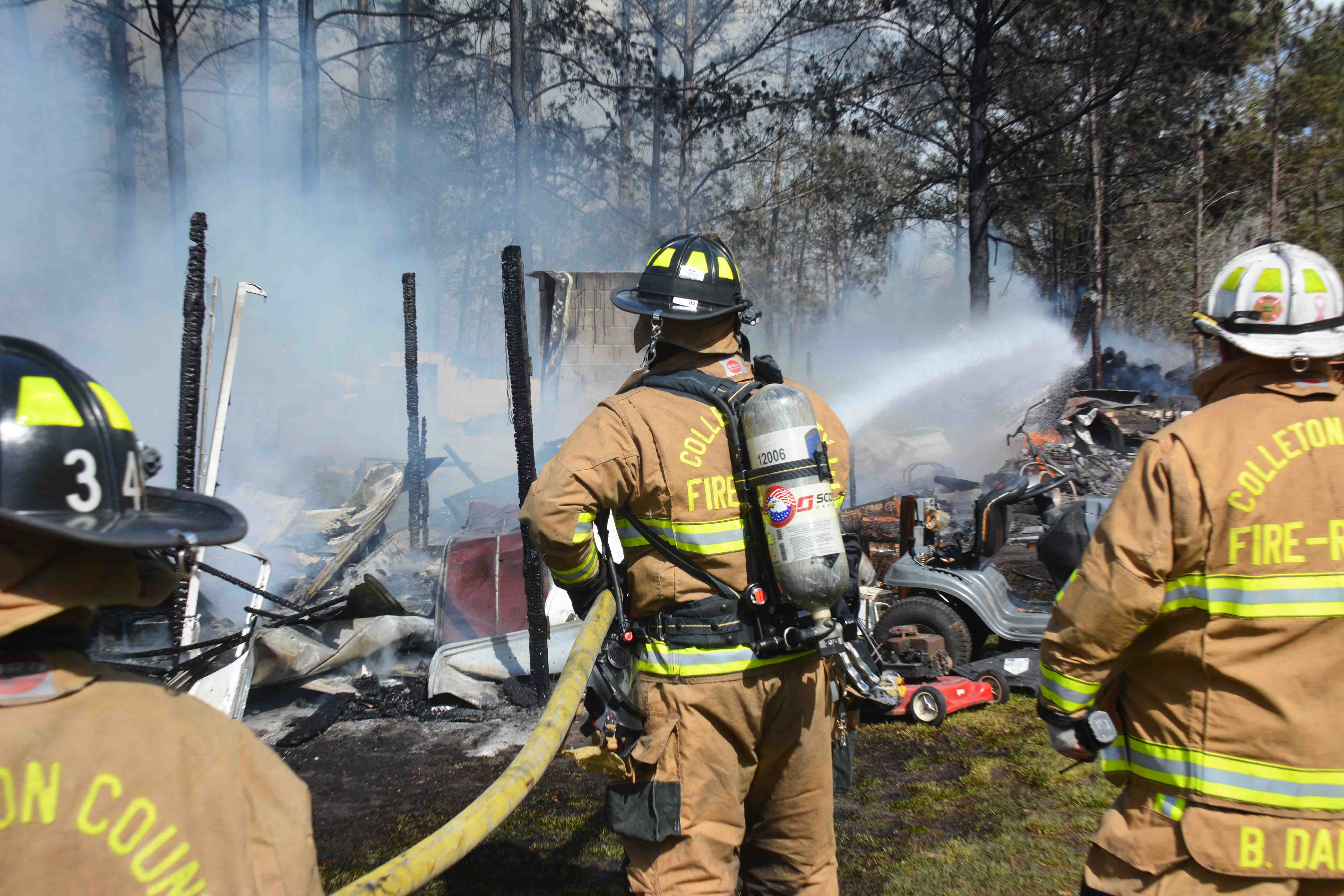 31/March/2017 – Structure and Woods Fire - "B" Shift
Incident # 17-02139 – One home was destroyed and 16 hunting dogs perished after a large woods fire spread over 50 acres Friday afternoon 31-March. A neighbor reported hearing several explosions and saw a large plume of black smoke in the vicinity of the 9700 block of Sidneys Road. Upon investigating, he found the residence located at 9738 Sidneys Road well involved and notified 9-1-1. Engine 19 arrived to find the single story block and wood structure fully involved. The roof had already collapsed. Crews used a deck gun and several handlines to contain the blaze. The fire which originated from a yard fire from the previous day, had also spread to a pile of power poles and several pieces of yard maintenance equipment. The fire was driven by high winds and entered the woods heading north and east. Flames quickly spread through the wooded areas with flames reaching 80 feet high. A second alarm and units from the SC Forestry were requested. Twenty Fire-Rescue units were placed to protect homes on Pud Huddle Lane, along the 9000 block of Sidneys Road and along Hughes Drive. Units were delayed in reaching homes on Bullseye Lane due to a wall of fire which blocked the narrow dirt road. Brush 9 was able to drive through a field behind the fire to reach homes on Bullseye Lane.Engine 36 was later to able support Brush 9. Forestry also requested additional resources.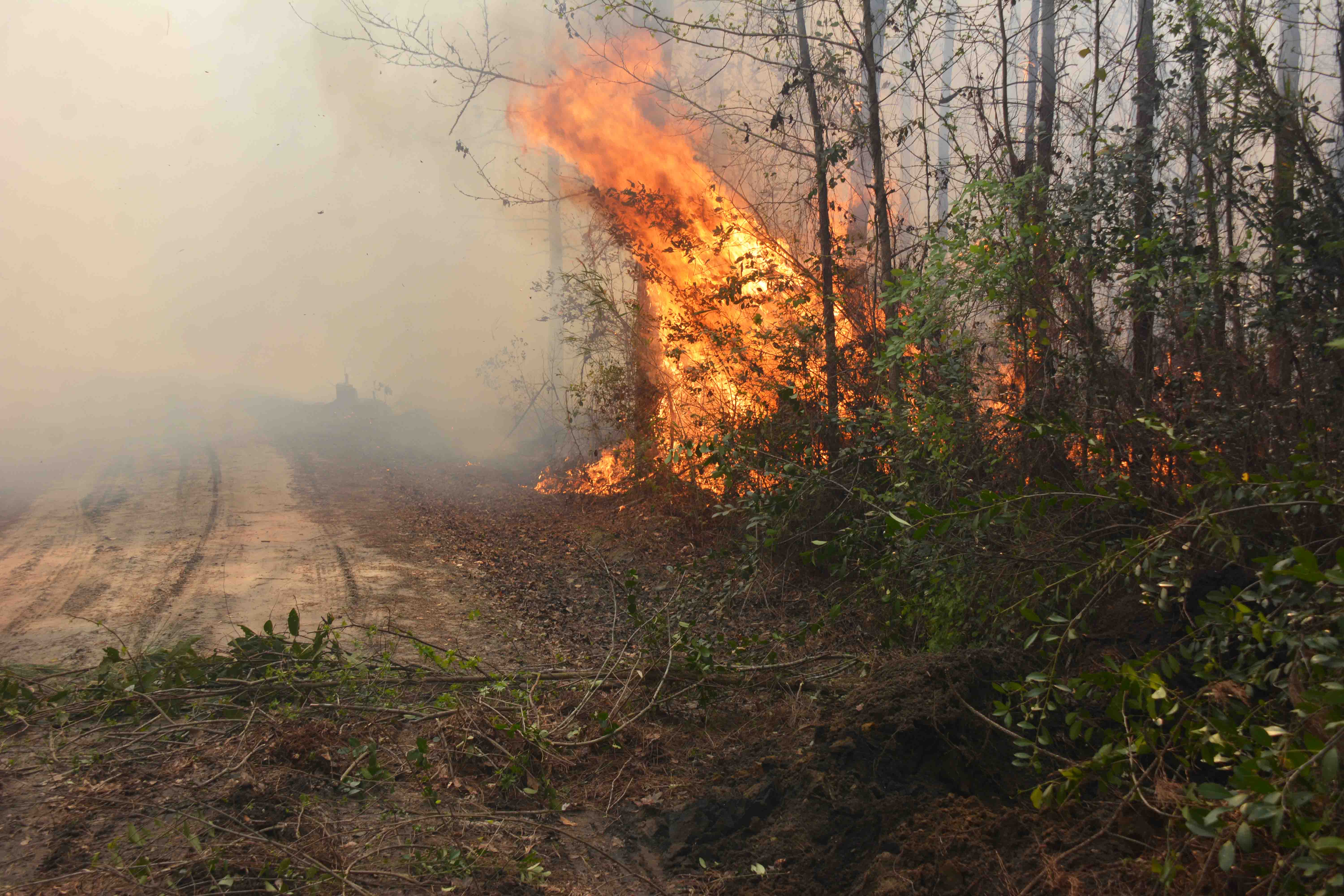 Firefighters worked to extinguish the structure fire and also kept flames from reaching homes in the area. Forestry eventually had six tractors plowing fire lines around the fire. In some areas flames jumped the fire lines. A Forestry surveillance plane and Ranger also responded. The fire was contained after approximately 5 hours. Forestry units remained on the scene until late evening. High winds rekindled the fire in several areas. Forestry and fire units responded back to the scene twice Saturday.
Engine 9, Engine 17, Engine 19, Engine 27, Engine 32, Engine 35, Engine 36, Tender 1, Tender 5, Tender 9, Tender 17, Tender 19, Tender 26, Tender 27, Tender 32, Tender 35, Tender 36, Brush 2, Brush 9, Brush 24, Medic 9, Medic 19, Medic 26, Battalion 1, Car 105, Car 109, Car 111, Car 118 and Car 119 responded. Battalion Chief Joey Campbell served as Incident Commander.