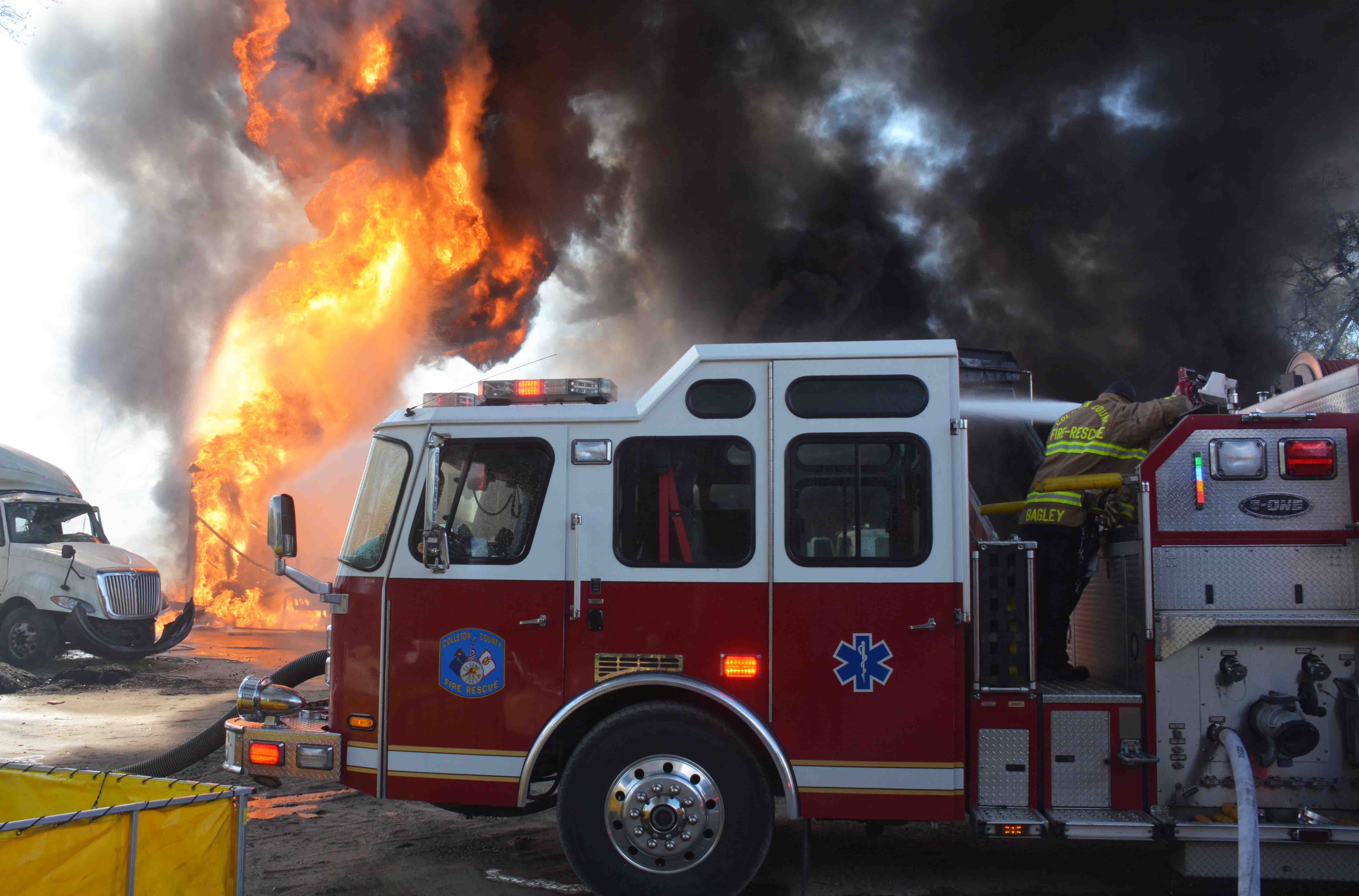 08/March/2017 – Structure Fire – "C" Shift
Incident # 17-01551 – A large workshop was destroyed in an afternoon fire at 2257 Mount Carmel Road Wednesday 08-March at 13:56. The caller to 9-1-1 reported a trash fire had gotten out of control and spread to the building. Engine 26 arrived minutes later to find fire at the rear of the approx. 50' x 160' structure and deployed handlines to the building. The building housed several vehicles and was used to repair equipment and trucks. It was located approx. ½ mile off of Mt. Carmel Road down a dirt driveway. While maneuvering handlines, a series of explosions occurred in the building which quickly spread the fire throughout the structure. Responding units could see a thick plume of black smoke five miles away. Engine 26 requested a second alarm and deployed three 1-3/4, one 2-1/2 straight bore and the deck gun. Engine 1 set up on the west side of the building and deployed one 2-1/2 blitz fire. A tractor from the Forestry Commission was also requested for the brush fire. Firefighters worked for 40 minutes to bring the blaze under control. Several vehicles including a dump truck were damaged or destroyed. The building was completely destroyed. A tractor, some farm implements and several thousand dollars' worth of tools were also destroyed. Units were on the scene for four hours. Water supply was handled with a Tender shuttle.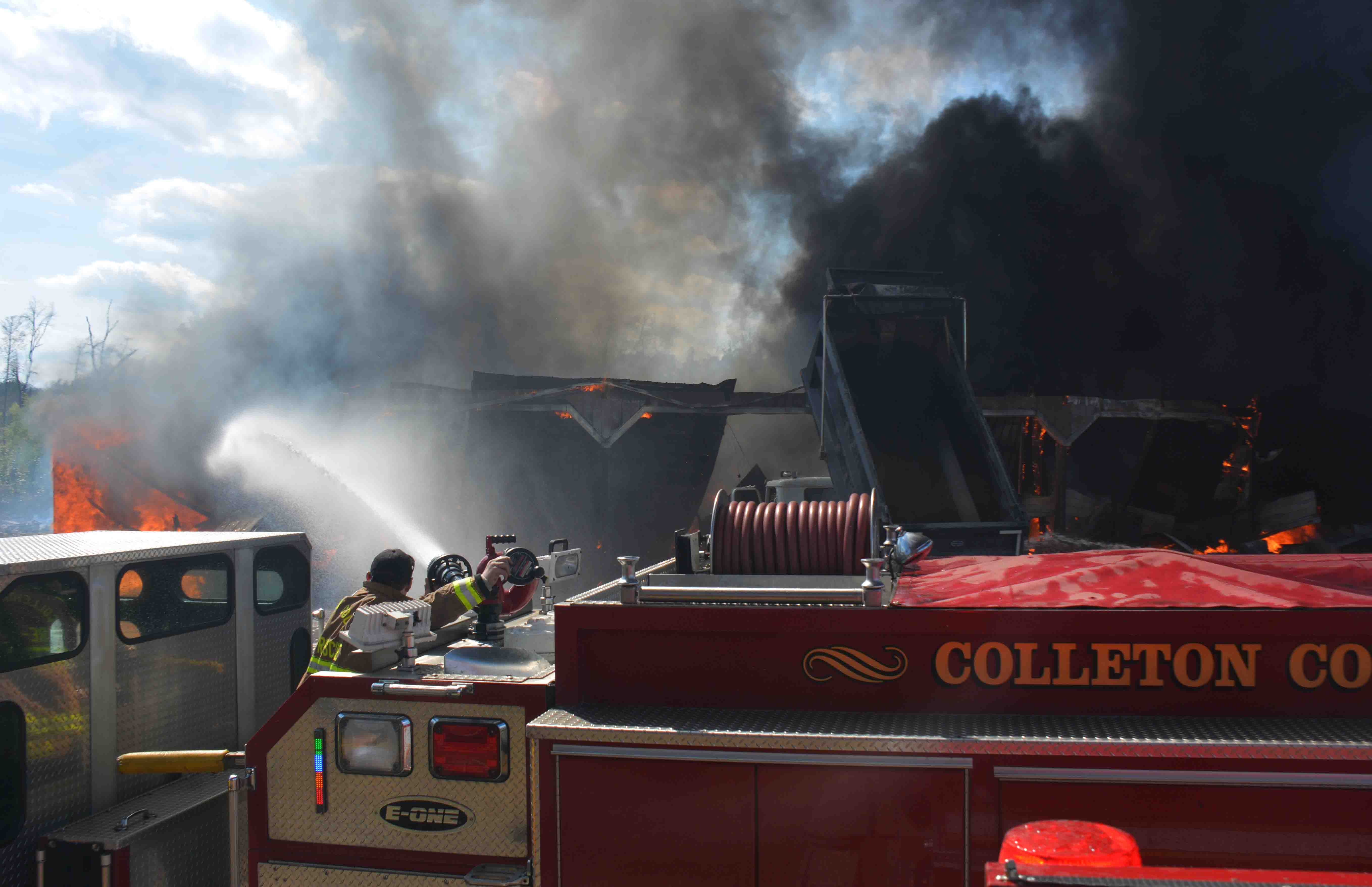 Engine 1, Engine 26, Tender 1, Tender 5, Tender 18, Tender 19, Tender 25, Tender 26, Tender 27, Medic 1, Medic 19, Medic 20, Medic 26, Battalion 1, Car 105, Car 107, Car 109, Car 111 and Car 118 responded. Battalion Chief Ben Heape served as Incident Commander.