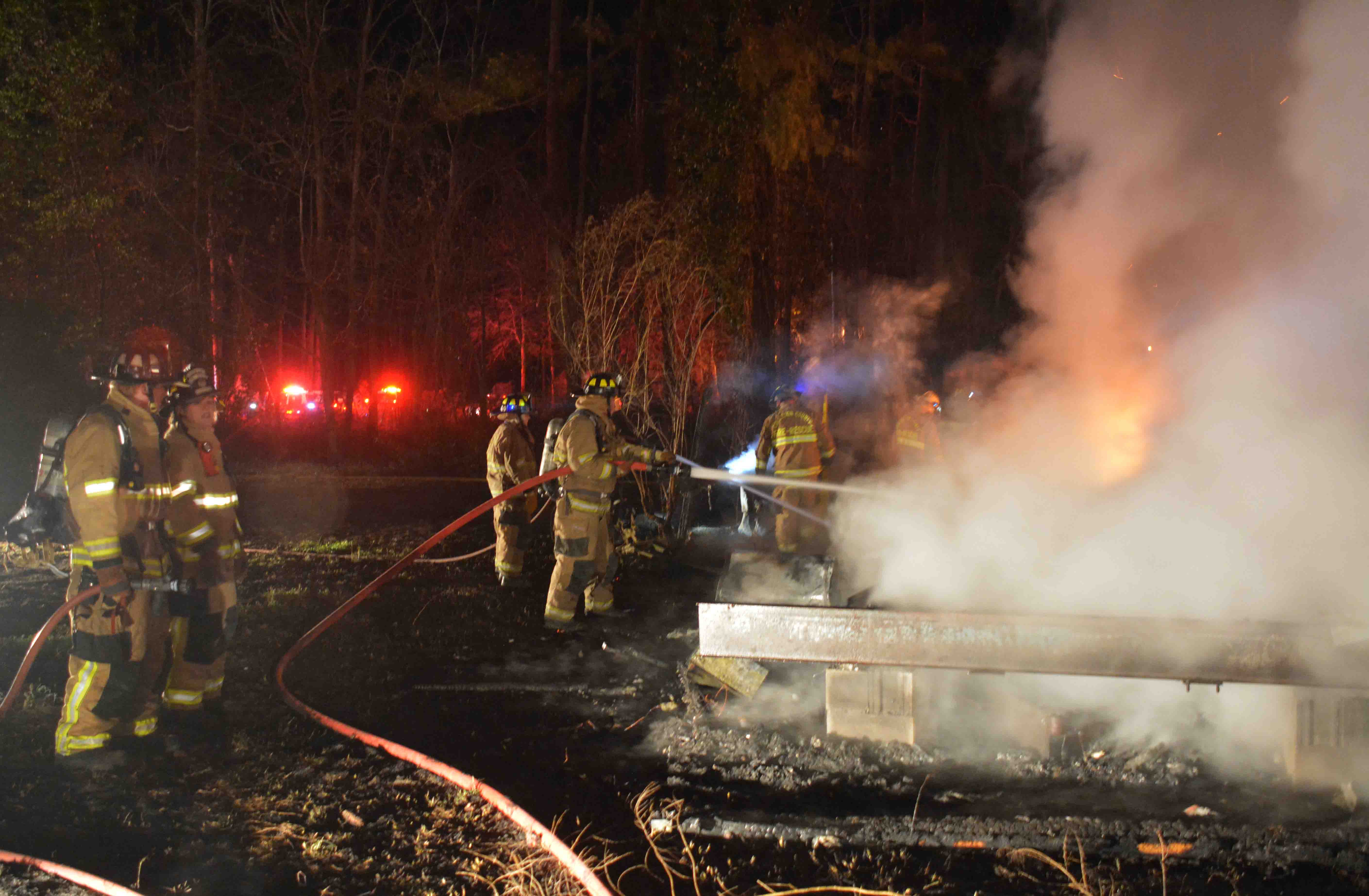 04/March/2017 – Structure Fire – "B" Shift
Incident # 17-01455 – A suspicious fire destroyed a doublewide mobile home at 1669 Sunrise Road east of Smoaks Saturday evening 04-March. At 21:03, while Firefighters were engaged with a structure fire in the south end of the county, 9-1-1 Operators received several reports of a well involved residential fire at the corner of Sunrise Road and Bertha Lane. Engine 7 arrived to find the remains of a doublewide mobile home. Most of the structure had already burned away with only the frame rails remaining. Firefighters deployed three handlines to combat the fire which spread to the adjoining woods. The fire appears to have been intentionally set and is under investigation. Fire-Rescue units were on the scene for three hours. Anyone with information regarding the fire is encouraged to contact the Colleton County Sheriff's Office at (843) 549-2211, Fire-Rescue Headquarters (843) 539-1960 or the SLED Arson Hotline (800) 922-7766.
Engine 7, Engine 18, Tender 7, Tender 18, Tender 26, Medic 18, Medic 26, Battalion 1, Car 111 and Car 109 responded. Captain Michael Banks served as Incident Commander.