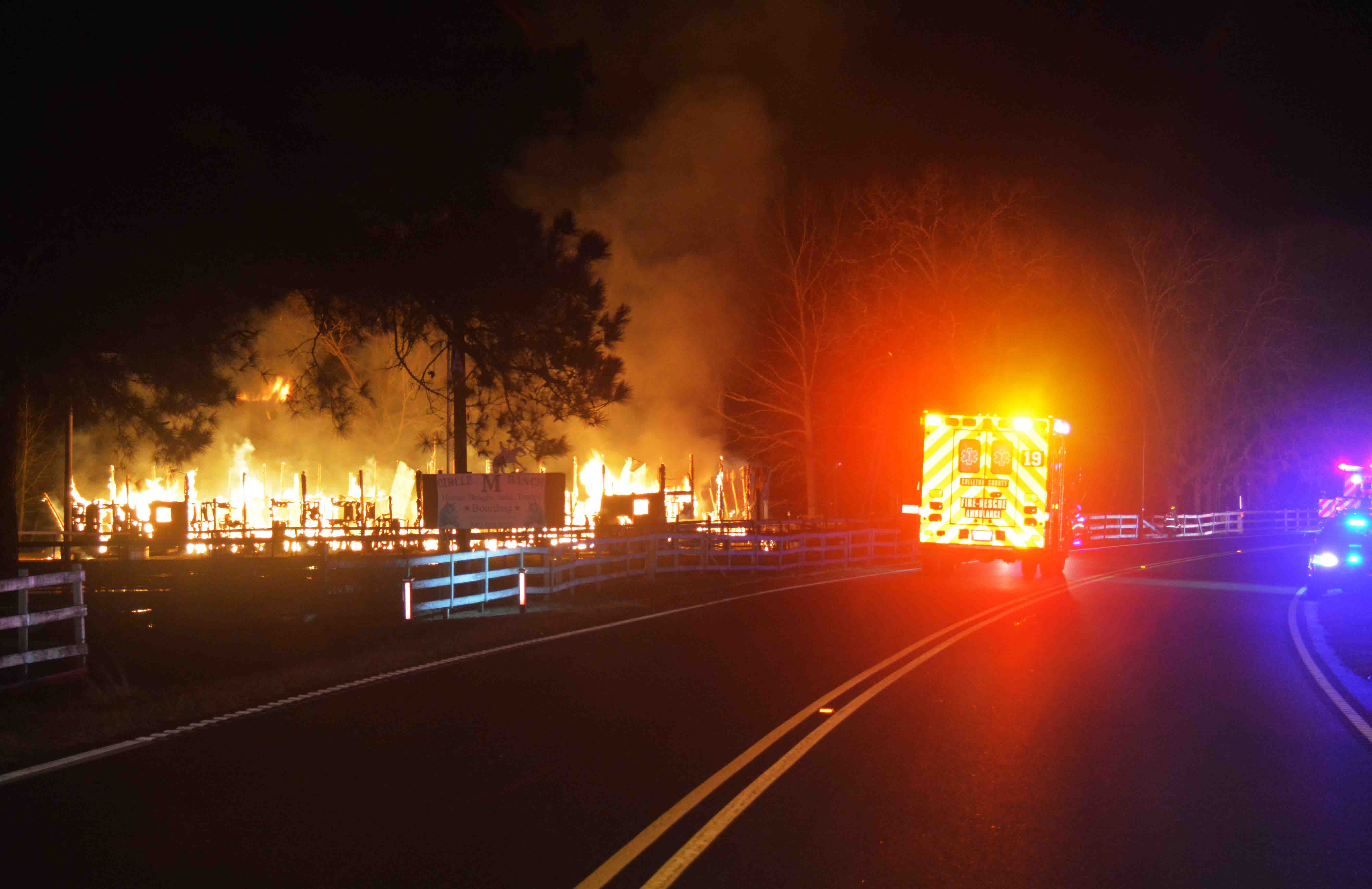 23/January/2017 – Structure Fire – "C" Shift
Incident # 17-00513 – A large barn at Circle M Ranch located at 2927 Cottageville Hwy (US Hwy 17-A) was destroyed in an early morning fire 23-January. At 00:28 a passerby reported to 9-1-1 that the building was on fire and the roof have already collapsed. Fire-Rescue units arrived minutes later to find the approximately 4500 sq. ft. barn fully involved. Little of the building was still standing. Firefighters deployed multiple hand lines to combat the blaze. A water shuttle operation was initiated for water supply. Crews contented with high winds which were a contributing factor in the rapid spread of the fire. The Circle M Ranch boards, sells and trains horses. Most of the horses escaped injury, however one horse perished in the fire. Firefighters were on the scene for three hours. Heavy thunderstorms were in the area most of the day and evening, bringing high winds, rain and lightning. The fire is suspected to have been storm related, but the cause is still under investigation.
Engine 19, Engine 27, Engine 36, Tender 1, Tender 9, Tender 19, Tender 26, Tender 27, Medic 1, Medic 9, Medic 19, Battalion 1, Car 109 and Car 111 responded. Battalion Chief Ben Heape served as Incident Commander.