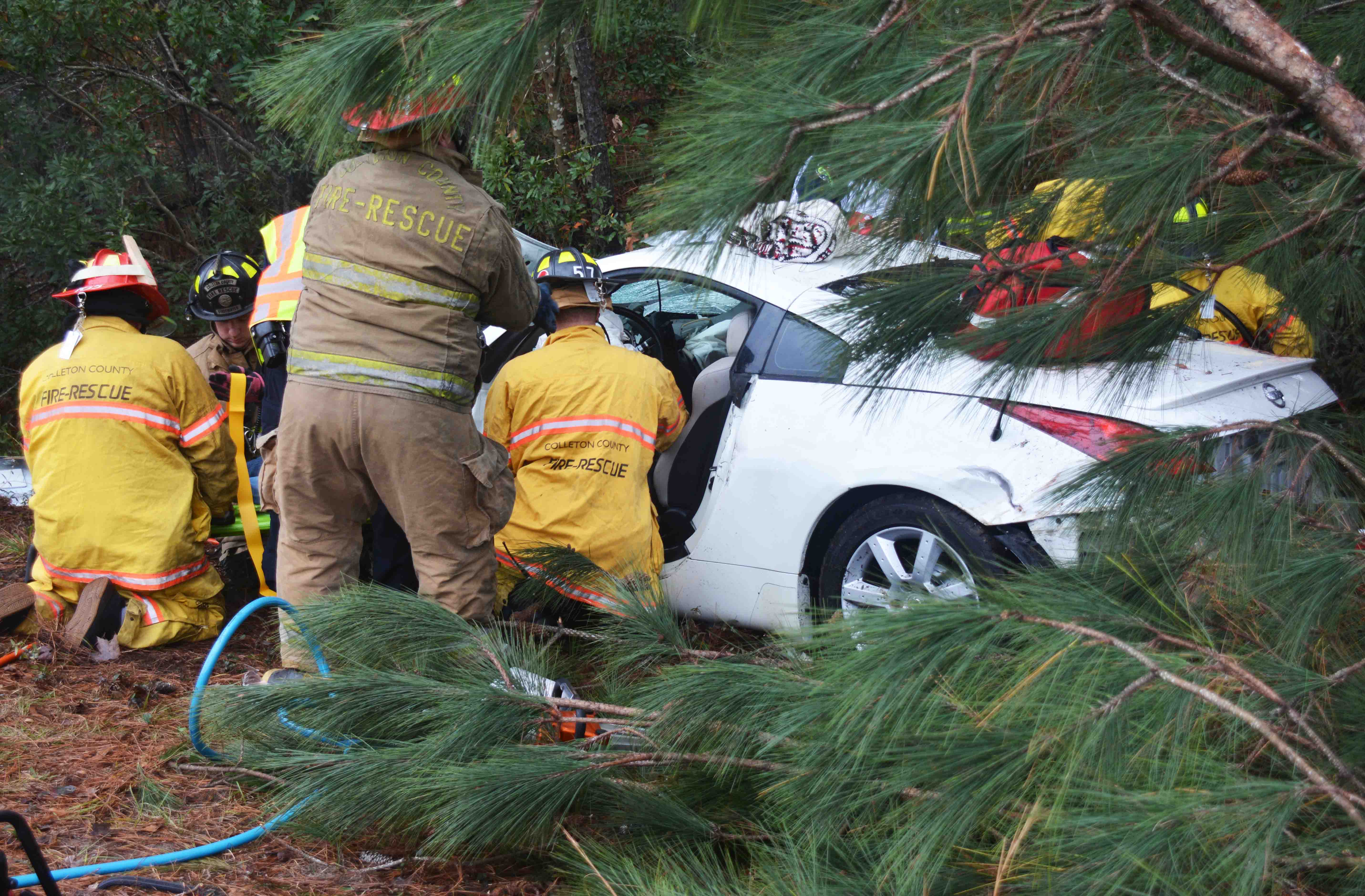 01/January/2017 – MVC with entrapment – "C" Shift
Incident # 17-00009 – Two people were injured in a single car, high speed MVC on I-95 near the 49 mile marker northbound, Sunday afternoon 01-January at 14:42. The northbound Nissan left the highway and collided with a tree, breaking the top portion of the tree off, which then landed on the car. The vehicle received heavy damage, trapping the driver and then caught fire. Multiple other motorists stopped to assist and two used portable fire extinguishers to dowse the flames, possibly saving the driver's life. Bystanders pulled the male passenger from the car. Fire-Rescue units contended with stopped traffic on the northbound and southbound sides of the Interstate, with traffic backed up for several miles in both directions. Firefighter-Paramedics used Holmatro Rescue Tools to remove the driver's door to gain access the patient. She was extricated with full spinal precautions. Both occupants received medical treatment at the scene. The male passenger was transported to Colleton Medical Center by Medic 1. The female driver was transported to CMC by Medic 13. The SC Highway Patrol is investigating the accident.
Engine 1, Medic 1, Medic 13, Rescue 1, Battalion 1, Car 12, Car 27 and Car 118 responded. Battalion Chief Ben Heape served as Incident Commander.