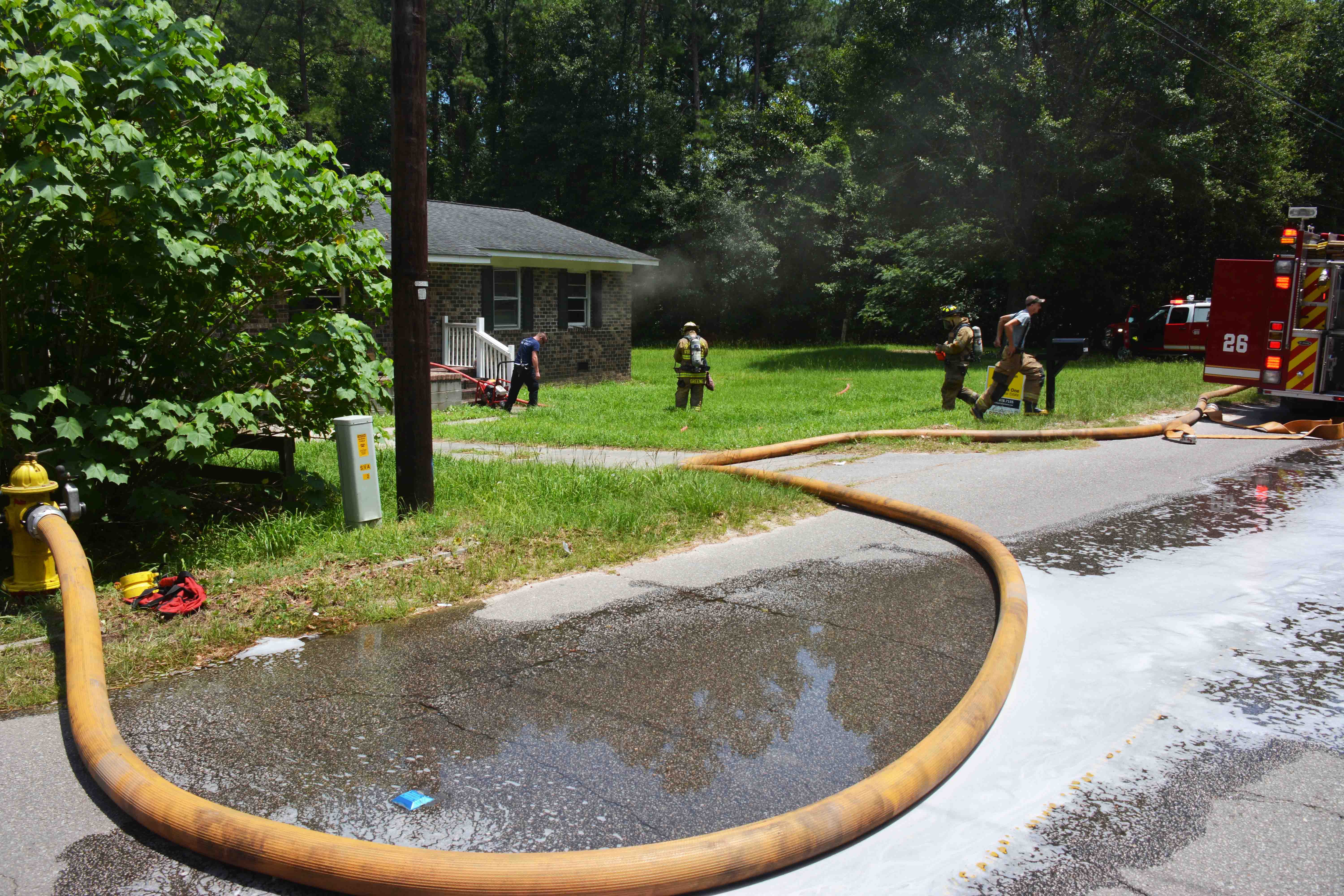 27/June/2016 – Structure Fire – "A" Shift
Incident # 16-04050 – A Francis Street home suffered moderate damage in an afternoon fire Monday 27-June at 14:09. Engine 26 arrived to find light smoke coming from the eaves of the single story brick veneer dwelling at 402 Francis Street. The home owner arrived home to find the building in this state and called Fire-Rescue. Firefighter-Paramedics deployed one 1-3/4 handline, making entry through the front door. They found the fire just inside the living room and quickly extinguished the flames, containing it in the area of origin. Crews pulled the ceiling above the fire, but found no extension. The fire appears to have started from an electrical outlet, then extended up one wall to the ceiling. The remainder of the home suffered smoke damage. No one was at the residence when the fire occurred and no injuries were reported.
Engine 19, Engine 26, Engine 27, Tender 1, Tender 19, Tender 26, Tender 27, Medic 1, Medic 19, Battalion 1, Car 12, Car 105, Car 107, Car 110, Car 111, Car 117 and Car 118 responded. Battalion Chief Scott Feather served as Incident Commander.