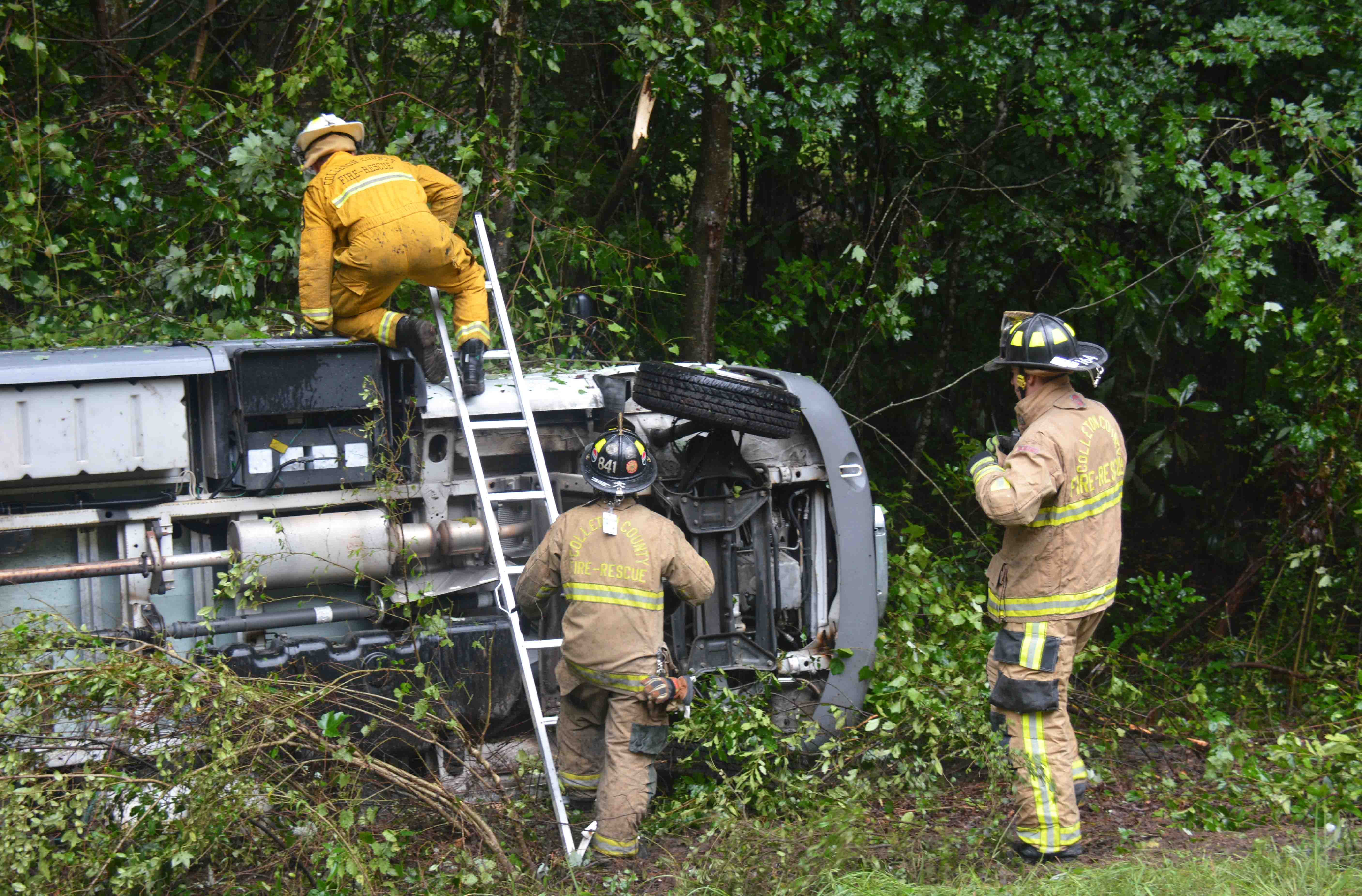 06/June/2016 – MVC with Entrapment – "A" Shift
Incident # 16-03496 – Two elderly adults received non-life threatening injuries after their camper lost control on I-95 during a heavy rain storm related to Tropical Storm Colin. At 10:45, 9-1-1 received multiple reports of a camper towing a small car that had over-turned near the 55 mile marker northbound. Engine 1 arrived to find the vehicle on its side down an embankment in a swamp. The camper had struck several trees. Both occupants and a service dog were trapped inside the vehicle. Firefighter-Paramedics used an attic ladder to access the side door, so personnel could enter the camper. Once inside, they remove debris from the patients and treated their injuries. The driver was moved away from the windshield and covered with a tarp so other crewmembers operating outside the vehicle could remove the windshield. The female driver was moved to Medic 19. The male was immobilized inside the camper, then carried up the embankment to Medic 19. They were transported to Colleton Medical Center. Traffic on I-95 in the area of the accident was down to one lane for about 45 minutes. Animal Control transported the canine who did not appear to be injured. The SC Highway Patrol is investigating the accident.
Engine 1, Medic 13, Medic 19, Rescue 1, Car 12, Car 110, Car 116, Car 118 and Car 119 responded. Deputy Chief Dr. David Greene served as Incident Commander.