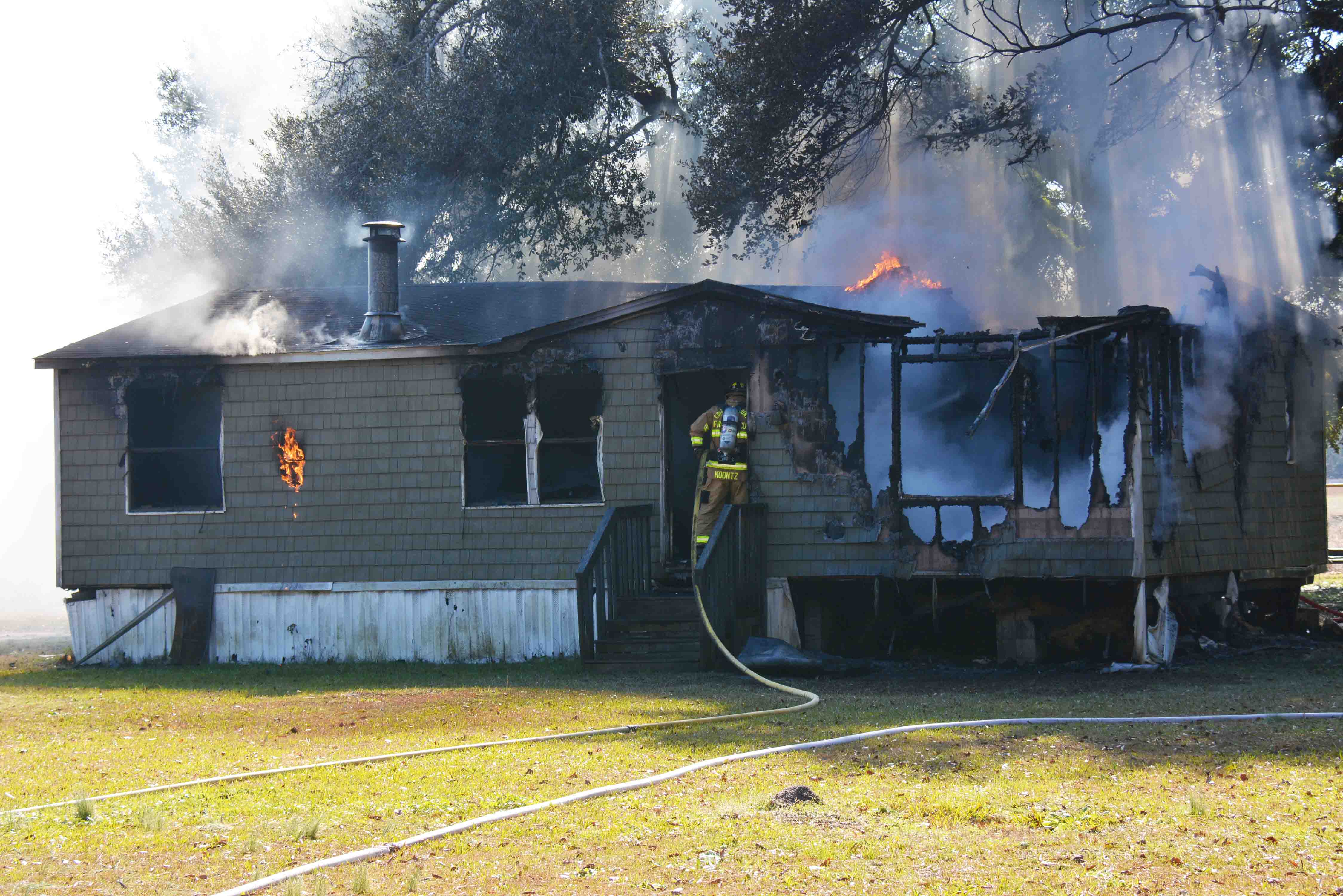 18/January/2016 – Structure Fire – "B" Shift
Incident # 16-00334 – At 10:30 Monday morning 18-January, 9-1-1 began receiving multiple calls about a residential fire at 20530 Augusta Hwy. (SC Hwy 61) Callers stated that flames were coming from the roof and windows of the home. Engine 36 arrived minutes later and reported a well involved double wide mobile home. Firefighters deployed multiple handlines to the structure and set up a drop tank for water supply. The occupant was on the scene and told firefighters everyone was out of the building. Crews initially fought the fire from the exterior until the flames were knocked down enough to enter the structure. It took about 20 minutes for firefighters to gain control of the blaze. The interior of the home suffered heavy fire damage with the roof burned away on one end and most of the floor burned away near the front. One bedroom at the rear of the structure was salvaged. Units remained on the scene for three hours. Traffic on Augusta Hwy was blocked for about two hours due to the water shuttle operation. It appeared the fire started in a front bedroom. The cause is under investigation. The family was displaced and is being assisted by the Red Cross.
Engine 9, Engine 36, Tender 5, Tender 9, Tender 19, Tender 32, Tender 36, Medic 9, Medic 19, Squad 9, Battalion 1 and Car 12 responded. Battalion Chief Brent Dalton served as Incident Commander.