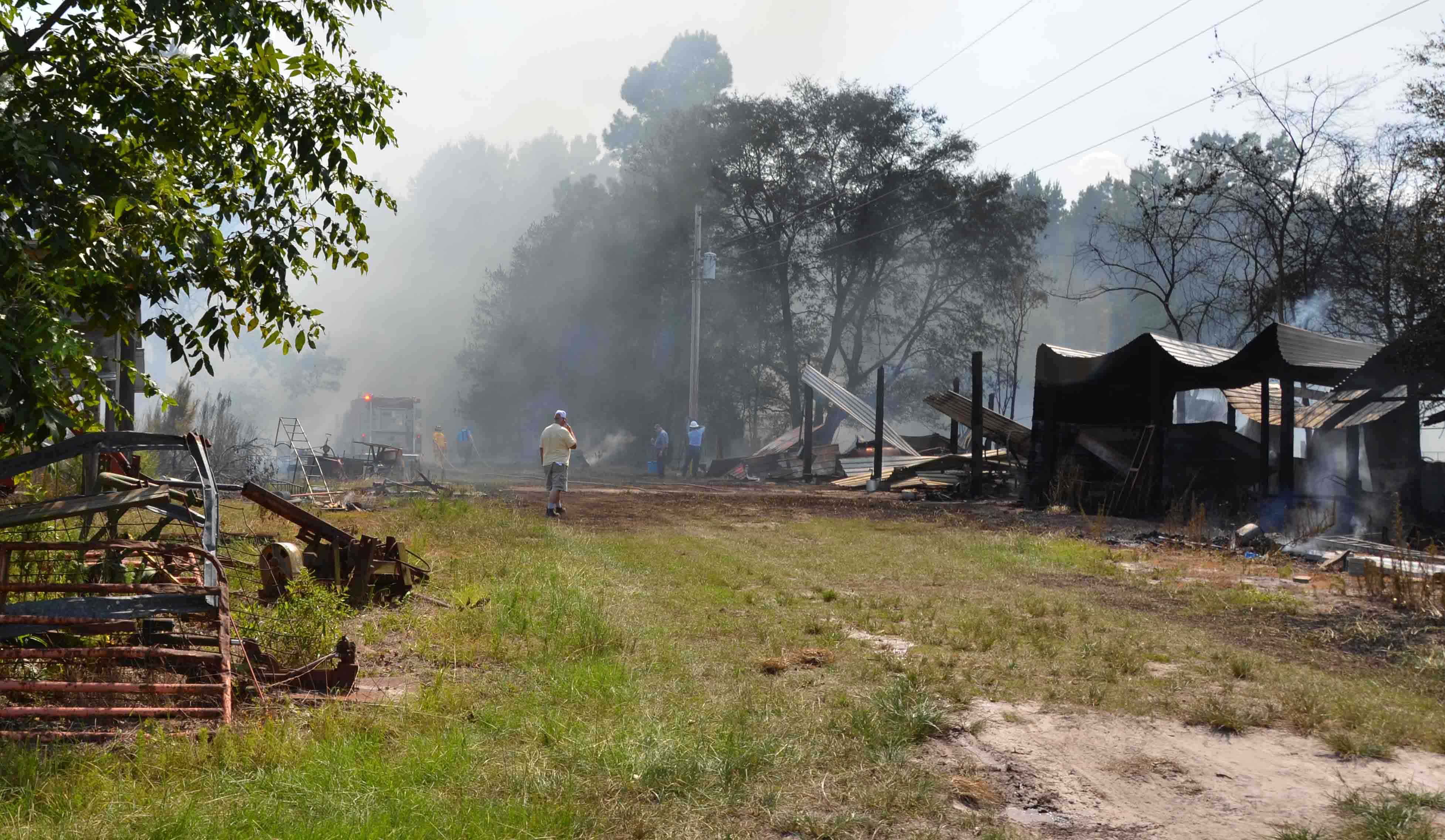 29/July/2015 – Mutual Aid Structure Fire – "C" Shift
Incident # 15-04311 – Stations 4 and 15 responded as mutual aid to Hampton County for a multi-alarm, multiple structure, equipment, and vehicle fires at 375 Gilbert Road off of Salkehatchie Road on Wednesday afternoon 29-July. The request was received at 15:21 for apparatus and personnel. Witnesses advised a woman set a farm house and most of the structures on the property ablaze. Firefighters arrived to find several structures burning, including a loaded hay barn, vehicles, farm implements, tractors, grain bins, dog kennels, animal pins and several acres of fields and woods. Several stations from Hampton County responded, as well as the Forestry Commission. Colleton units assisted for several hours. The Hampton County Sheriff's Office is investigating the incident.
Engine 15, Tender 4, Tender 15 and Battalion 1 responded.