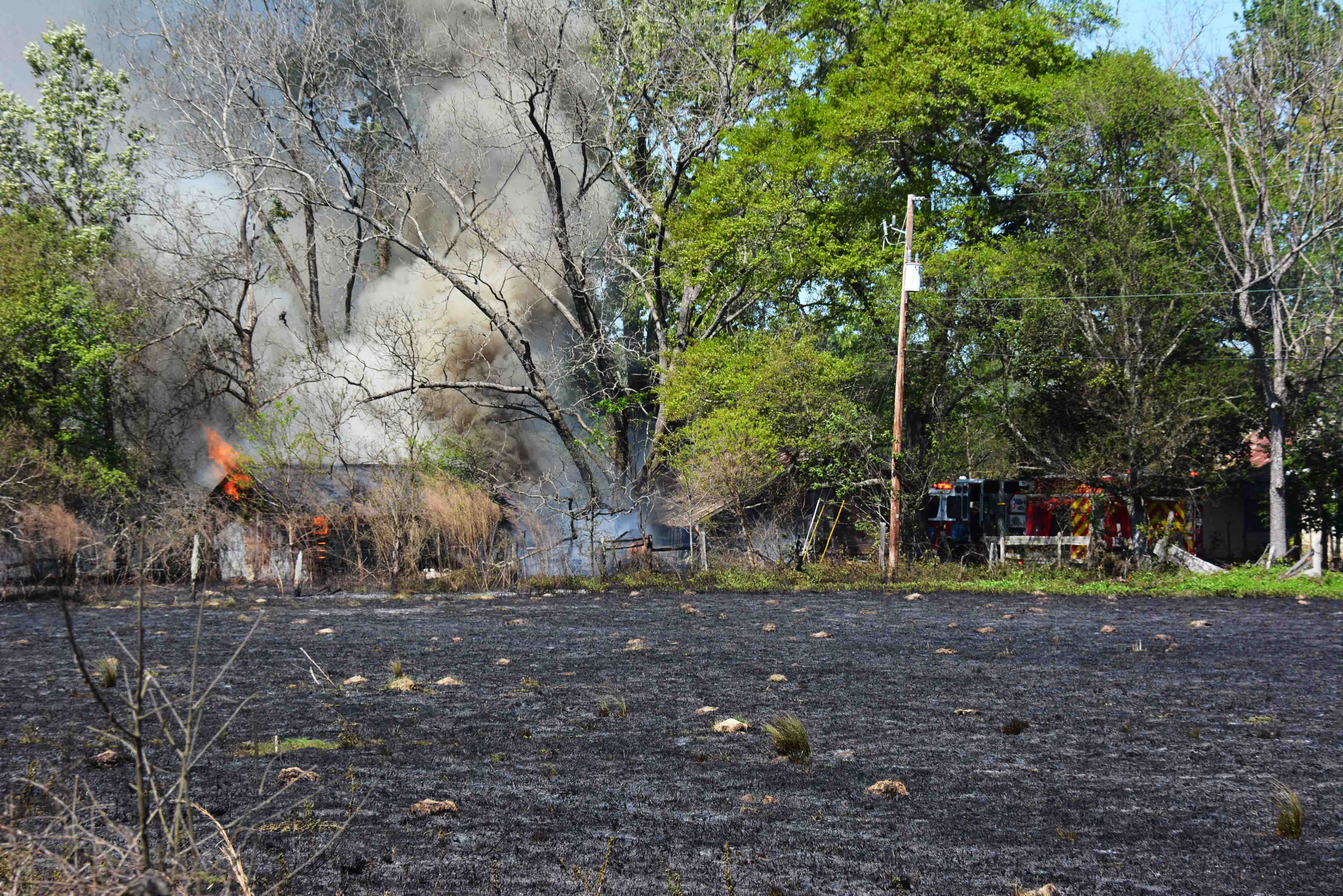 05/April/2015 – Structure and Woods Fire – "B" Shift
Incident # 15-01847 – A field fire driven by moderate winds, quickly spread to several structures Sunday morning 05-April. At 11:12, Fire-Rescue units were sent to a fire in a field off of Weslegacy Lane near Green Pond Highway south of Walterboro. Engine 1 arrived to find a rapidly moving fire in the 1-1/2 acre field. The field, fence posts along the south side were burning, as well a small debris pile north of the location. The fire was driven into an overgrown wooden area west of the field. Firefighters could not gain access to the property from Green Pond Highway, however a neighboring landowner directed crews to an entrance near the rear of Weslegacy Lane. Additional units, including a Brush Truck were assigned to the incident. Once firefighters reached the rear of the property, they found a wooden barn well involved and the fire had just reached a ten stall wooden horse stable. The incident was upgraded to a structural response, bringing additional apparatus and firefighters to the scene. Engine 1, Engine 27 and Tender 27 worked the south side of the fire, deploying multiple hand lines to extinguish the fence row, parts of the field, protect the horse stable and several homes on Weslegacy Lane. Engine 19, Tender 19 and Brush 8 worked the north side of the fire, combating the well involved barn, part of the stable and protecting a home and second barn. Other apparatus staged on Green Pond Hwy. The SC Forestry Commission responded with two tractors. Firefighters were on the scene for two and half hours. The cause of the blaze is under investigation.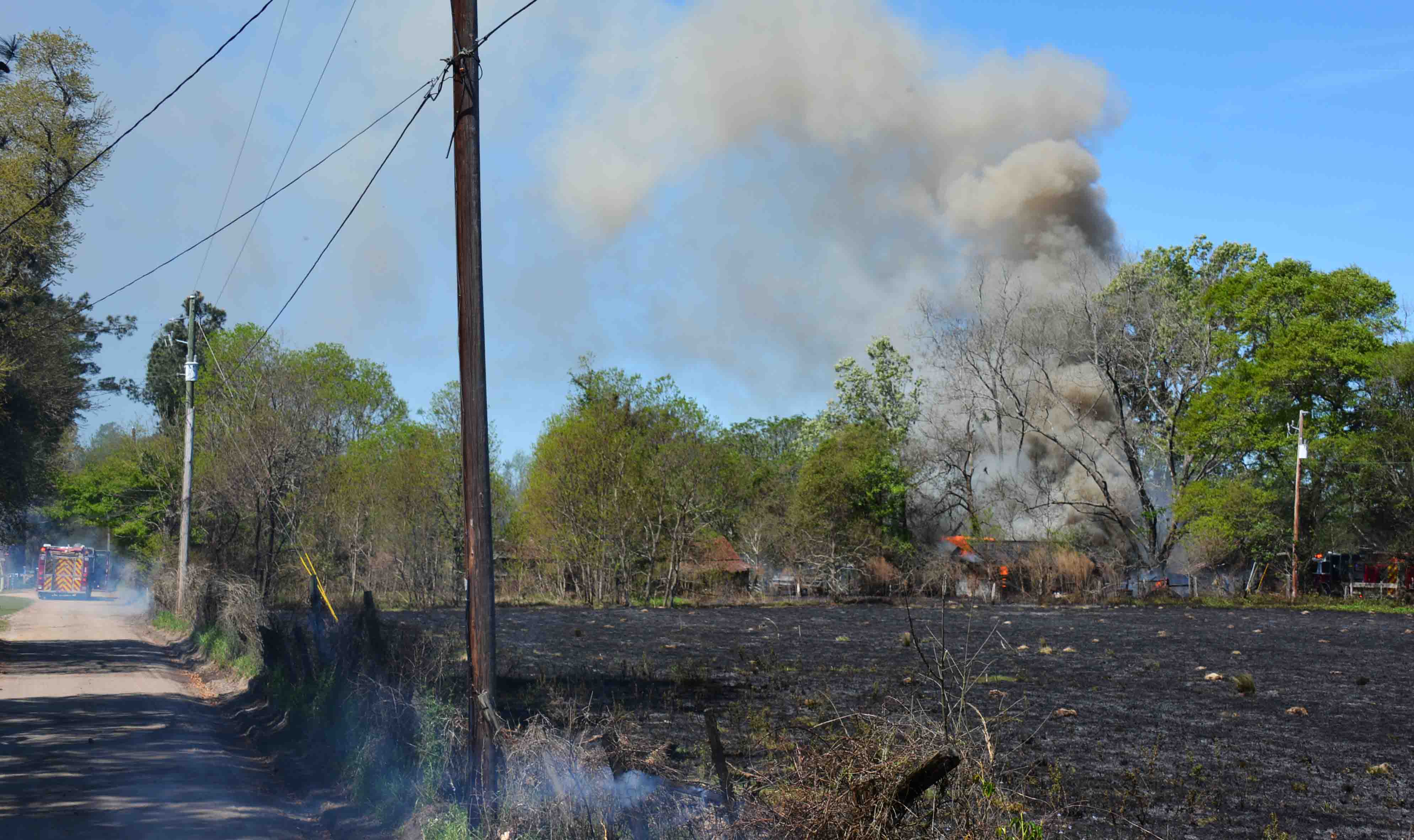 Engine 1, Engine 19, Engine 26, Engine 27, Tender 1, Tender 19, Tender 26, Tender 27, Brush 8, Medic 1, Medic 19, Battalion 1, Car 12 and Car 118 responded. Captain (Acting Battalion Chief) Chris Jones and Battalion Chief Scott Feather operated the Command Post.