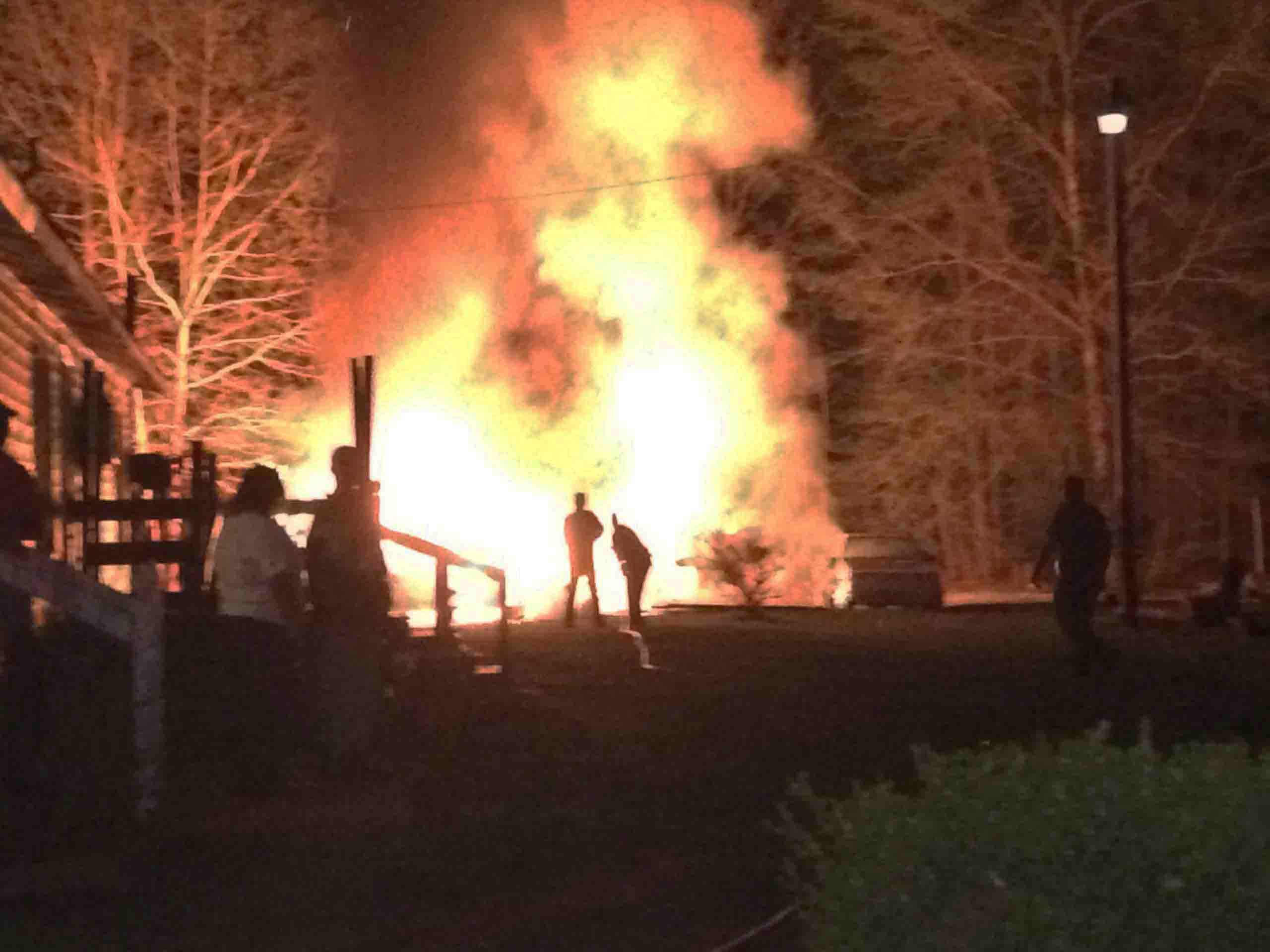 29/March/2015 – Structure Fire – "A" Shift
Incident # 15-01710 – A large outdoor building was destroyed and two cars damaged in an evening fire at 67 Hetrick Lane in the Neyles Community Sunday 29-March. At 20:28, Fire-Rescue was notified of the incident and had units on scene within minutes from Station 12 located about two blocks from the scene. The small building was fully involved and endangering a nearby mobile home. Crews deployed multiple handlines to combat the fire and protect the exposures. Both cars suffered heavy damage, but the mobile home was saved. The cause of the fire is under investigation.
Engine 2, Engine 12, Engine 19, Tender 2, Tender 6, Tender 19, Tender 22, Medic 6, Brush 2, Battalion 1 and Car 118 responded. Lt. Brian Drew served as Incident Commander.