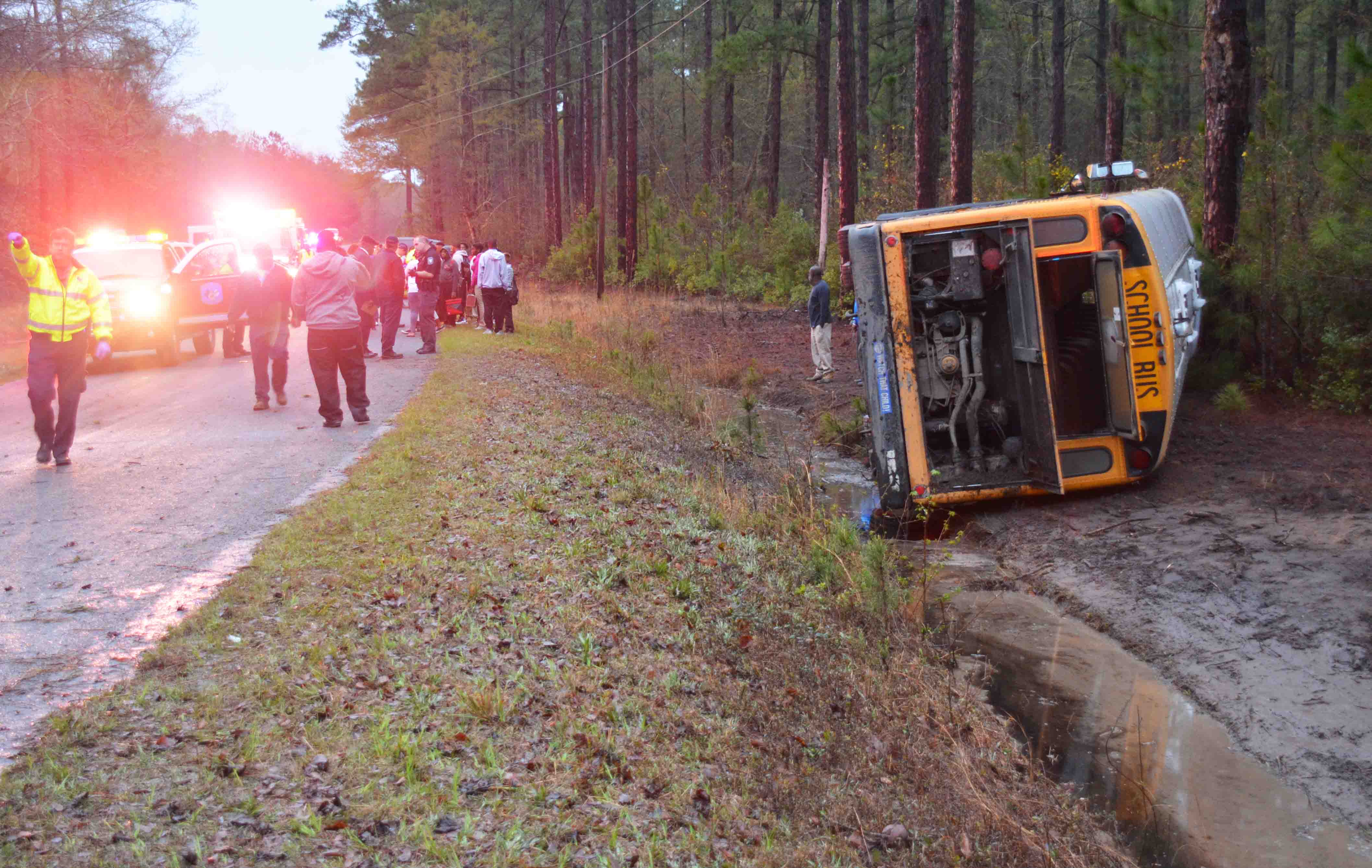 23/March/2015 – MCI School Bus Accident – "C" Shift
Incident # 15-01578 – Thirty One patients were treated at Colleton Medical Center after a loaded school bus over-turned in the 1100 block of St. Peters Road Monday morning 23-March. At 07:11, Fire-Rescue was dispatched to the location for a reported over-turned school bus with entrapment. Fire-Rescue units arrived to find a large crowd in the roadway and a school bus laying on the passenger side in the ditch. A quick survey of the scene revealed that everyone was off of the bus. All of the students had been able to climb out of the emergency exits and the front windshield which had been knocked out. Firefighter-Paramedics triaged the students and had several additional ambulances assigned to the incident. None of the students had life threatening injuries. Twenty four of the middle and high school pupils were transported by Fire-Rescue Ambulances to Colleton Medical Center. Six students went to the hospital with their parents and the driver was evaluated at CMC after the accident was cleared. All of the students and parents were calm and orderly at the scene. Fire-Rescue notified the Emergency Department at CMC early into the incident. They initiated their disaster protocol which brought additional personal to the ED to handle the large influx of patients. Fire-Rescue also sent additional Firefighter-Paramedics to the ED to assist. The SC Highway Patrol is investigating the accident. St. Peters Road was closed for approximately two hours.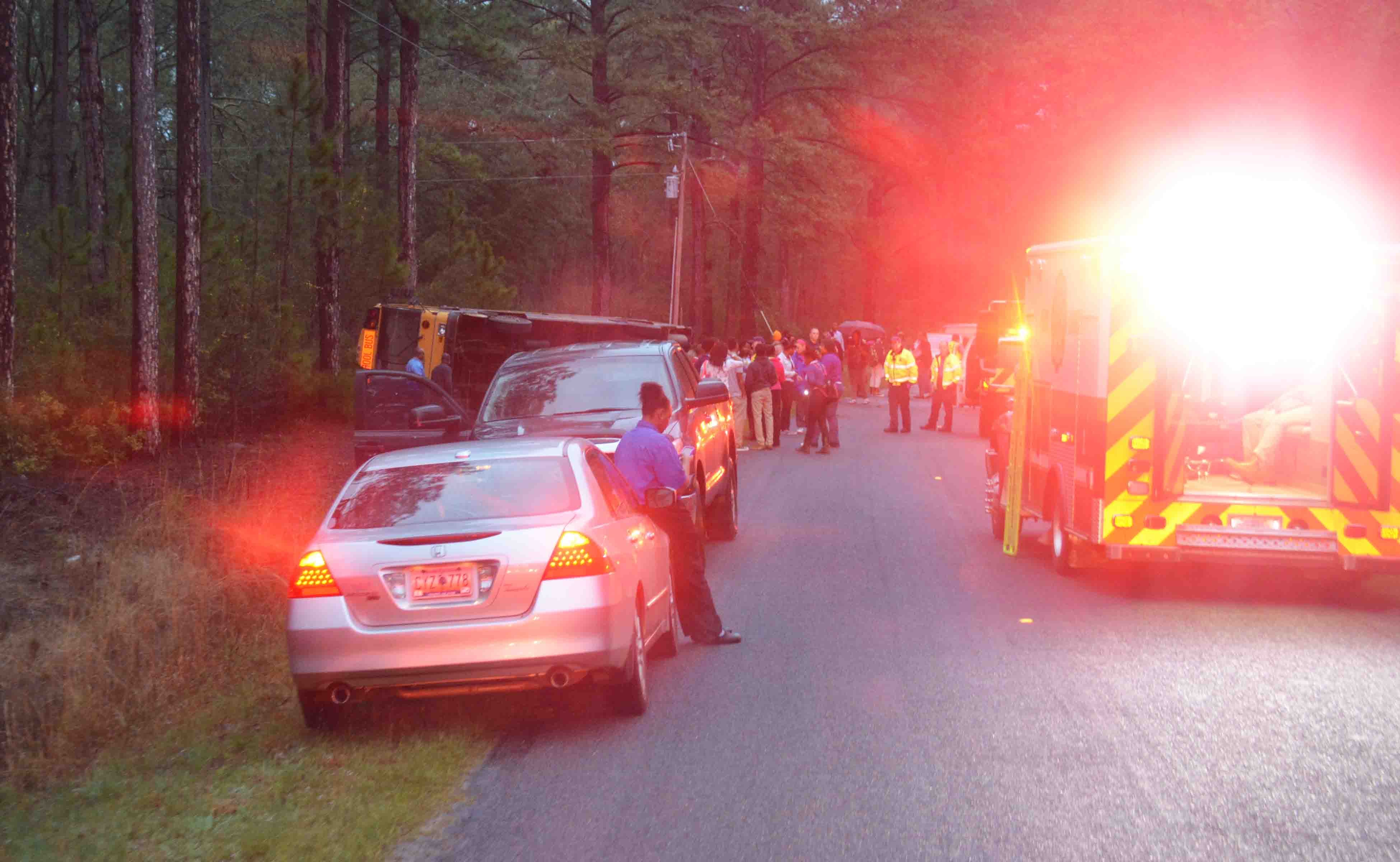 Engine 19, Rescue 1, Medic 1, Medic 6, Medic 9, Medic 19, Medic 26, Medic 102, Medic 106, Battalion 1, Car 12, Car 105, Car 110, Car 111, Car 118 and Car 119 responded. Deputy Chief David Greene served as Incident Commander.