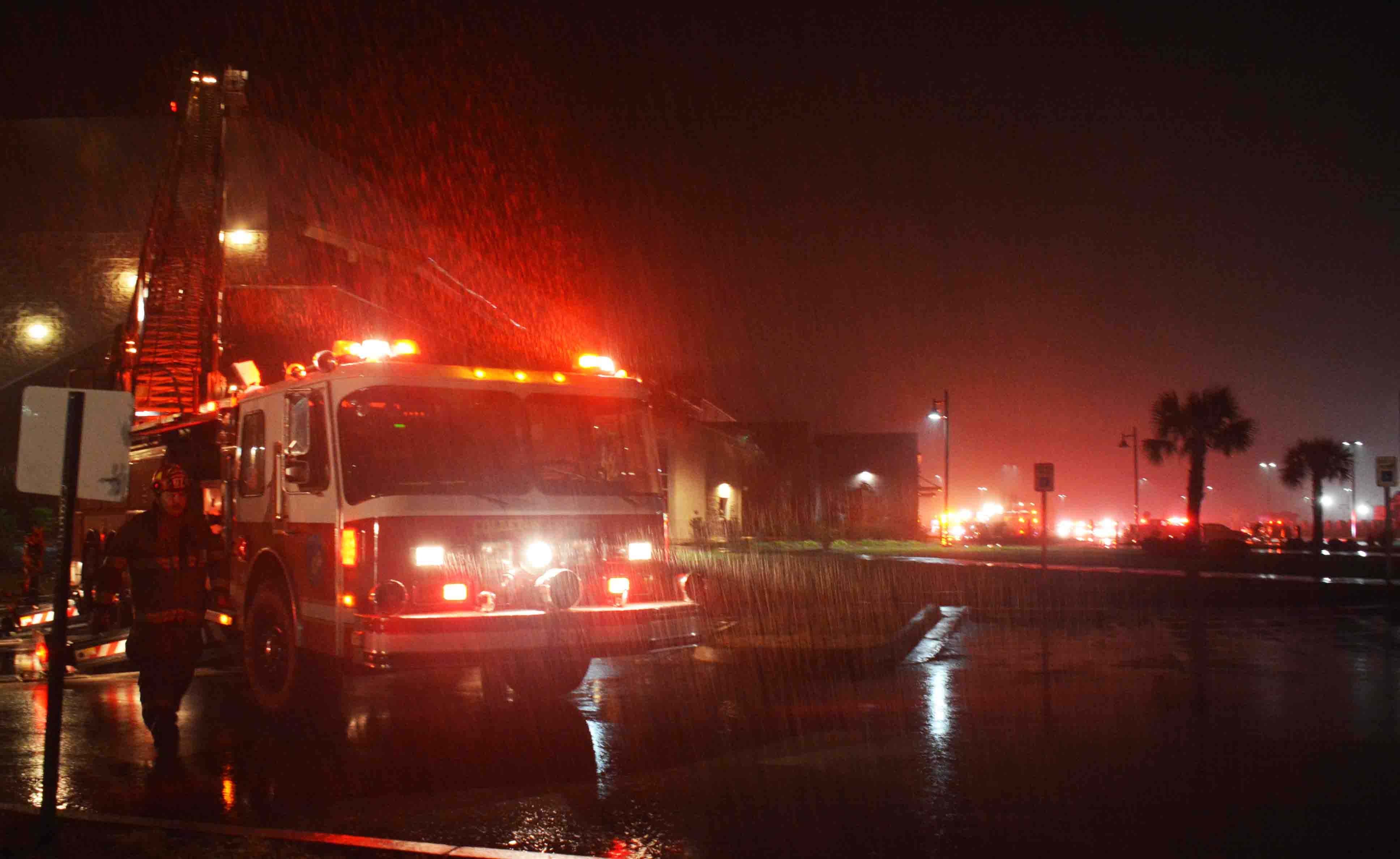 13/March/2015 – Equipment Fire – "B" Shift
Incident # 15-01402 – A routine fire alarm escalated to a structural response at 150 Cougar Nation Drive, Colleton County High School, Friday evening 13-March. At 22:08 during a heavy thunderstorm, Fire-Rescue was dispatched to the 325,000 sq.ft. main facility for a fire alarm activation. When Engine 19 arrived, they were flagged down by a school official at the gym entrance and advised there was smoke in the building, with the alarm system advising of a fire in a specific room. The incident was upgraded to a structural response, assigning two additional stations. The annual military ball had just finished, so students and staff were in the process of evacuating the building. Firefighters deployed one 3 inch line into the building, gating it off to two 1-3/4 handlines inside a long hallway. Engine 26 covered the FDC connection, while Ladder 19 was directed to the auditorium side of the structure. Firefighters encountered a light smoke haze and an electrical smell in the long hallway which runs between the gym and the auditorium. They force entry into the room indicated by the fire alarm panel but did not find any signs of a fire or smoke. Crews checked the void space above the false ceiling, several utility rooms and the air conditioner units on the roof supplying that area of the building, but could not locate a culprit.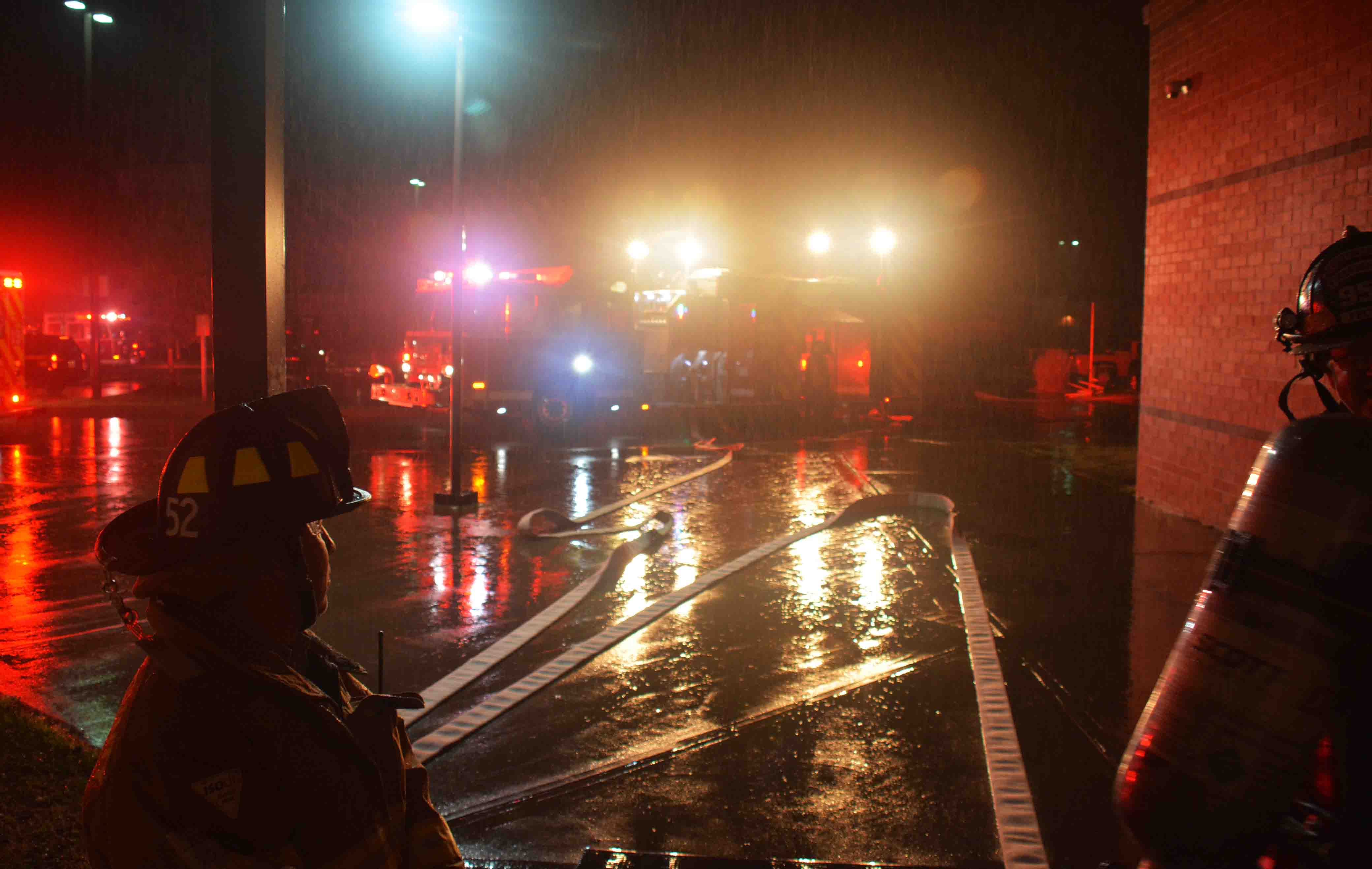 No obvious signs a fire could be located. School maintenance staff also responded and assisted in the search. After about 65 minutes, it was discovered that a large battery charger used to charge a motorized floor cleaning machine had a short circuit and burned up some internal electrical components, which had caused the light smoke and smell. The device was located within 15 feet of the activated smoke detector. The shorted out device caused no damage to the building. Fire units were on the scene for nearly two hours.
Engine 1, Engine 5, Engine 19, Engine 26, Tender 1, Tender 26, Ladder 19, Medic 19, Medic 26, Battalion 1, Car 12 and Car 105 responded. Battalion Chief Ben Heape served as Incident Commander.