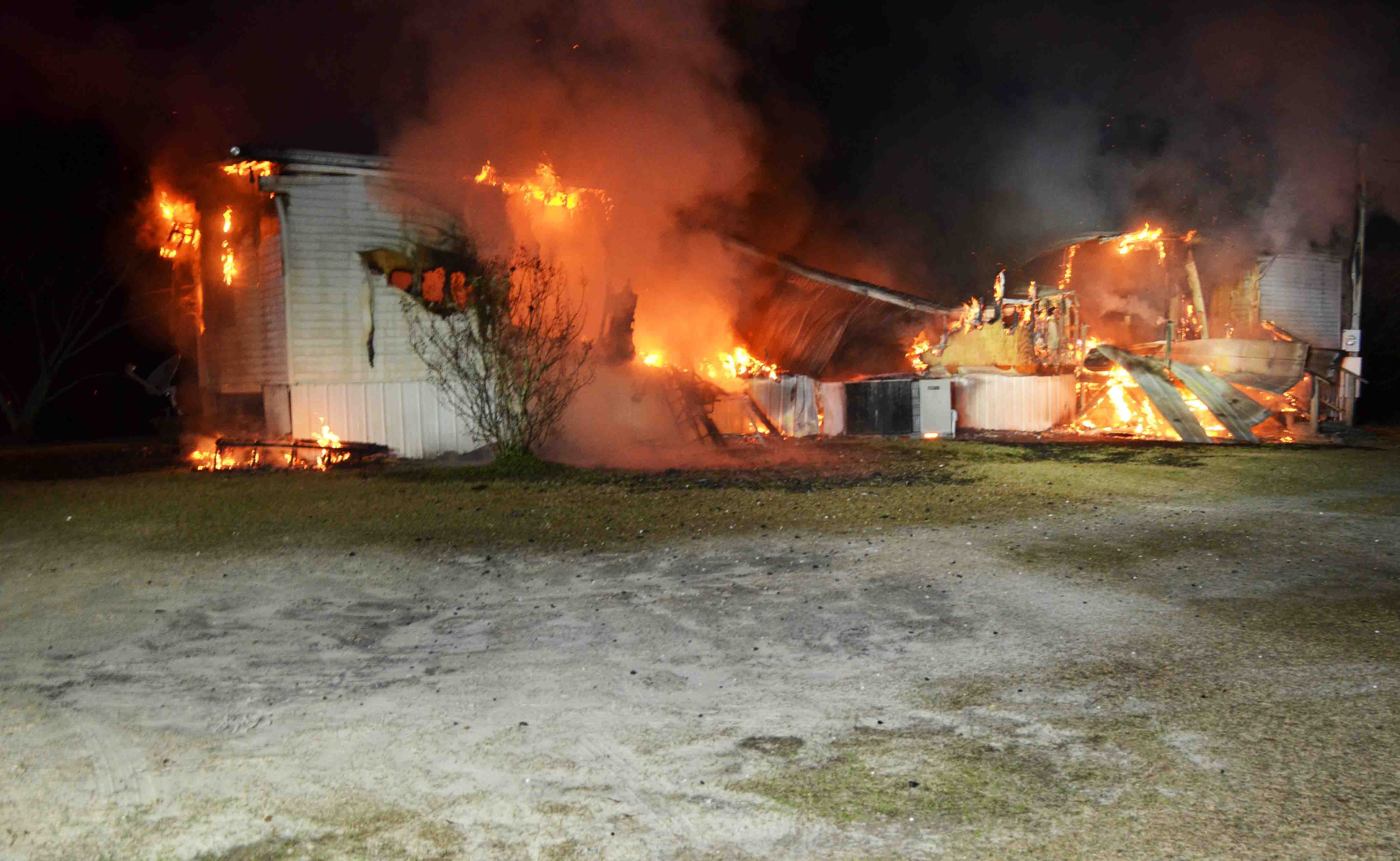 03/March/2015 – Structure Fire – "A" Shift
Incident # 15-01167 – An early morning fire at 2529 Penial Road heavily damaged a singlewide mobile home Tuesday morning 03-March. At 02:37, Fire-Rescue units arrived to find the residence well involved. The roof in the center of the building had already collapsed before units arrived. Firefighters deployed multiple handlines to combat the flames and stopped the spread of the fire, however most of the interior of the residence was destroyed. A few personal items were salvaged. The homeowner was at work when the fire occurred. Firefighters were on the scene for 2-1/2 hours performing overhaul. The fire appears to have started in the area of an electric space heater in the living room which was located in the center of the building. The fire spread throughout the home until a neighbor saw the flames and notified 9-1-1.
Engine 1, Engine 13, Tender 1, Tender 8, Tender 13, Tender 19, Tender 26, Tender 27, Medic 1, Battalion 1 and Car 12 responded. Battalion Chief Dan Barb served as Incident Commander.