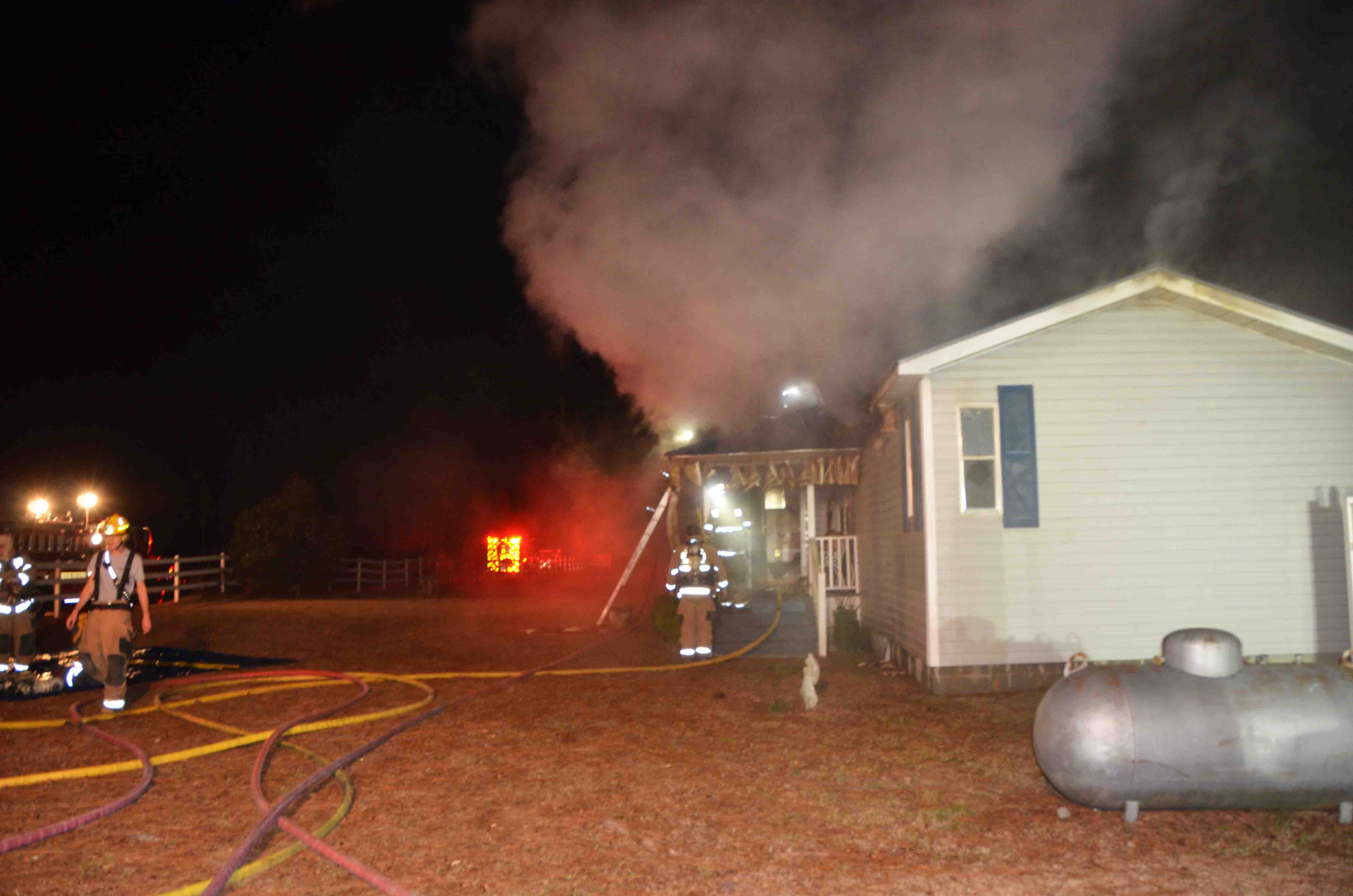 02/December/2014 – Structure Fire Two Alarms – "A" Shift
Incident # 14-07056 – A home located at 601 Enoch Road was heavily damaged by an electrical fire Tuesday evening 02-December. The incident was reported at 17:40 when the family smelled smoke in the home. Upon investigating the smell, they found smoke at the ceiling level of the master bedroom and called 9-1-1. Engine 31 arrived minutes later to find heavy smoke conditions and flames visible from a window at the front of the residence. Firefighters deployed multiple handlines and entered the structure through the front door. They encountered heavy fire conditions, but knocked down the fire from the front hallway. Crews had problems reaching the fire in the attic. The older wood frame home had several additions, with layers of sheet rock over tongue and groove as well as roof additions covered with metal. A second alarm was dispatched shortly after arrival. Approximately 25 minutes past before the fire was brought under control, however overhaul took several hours.
The family was able to safely exit the building. Investigators determined the fire originated near an electrical junction box in the attic over the master bedroom. Fire-Rescue responded to the same residence two weeks earlier for a similar incident with an shorted electrical box over one of the additions near the rear of the home. The Charleston Chapter of the American Red Cross is assisting the family.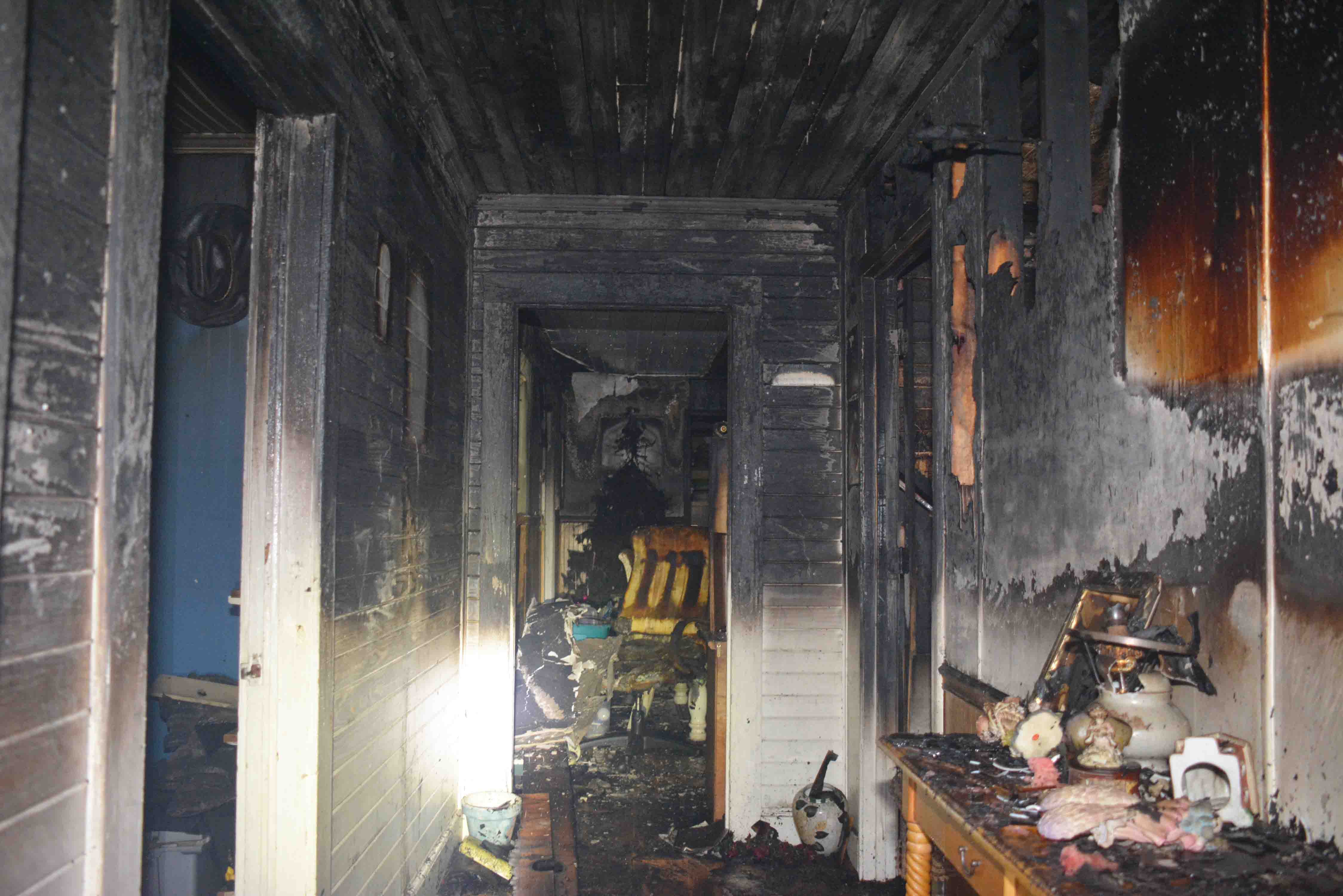 Engine 4, Engine 10, Engine 18, Engine 31, Tender 1, Tender 4, Tender 13, Tender 15, Tender 26, Tender 27, Tender 29, Medic 18, Medic 26, Battalion 1, Car 12 and Car 107 responded. Battalion Chief Dan Barb served as Incident Commander.
Photos by Harold Buzzell