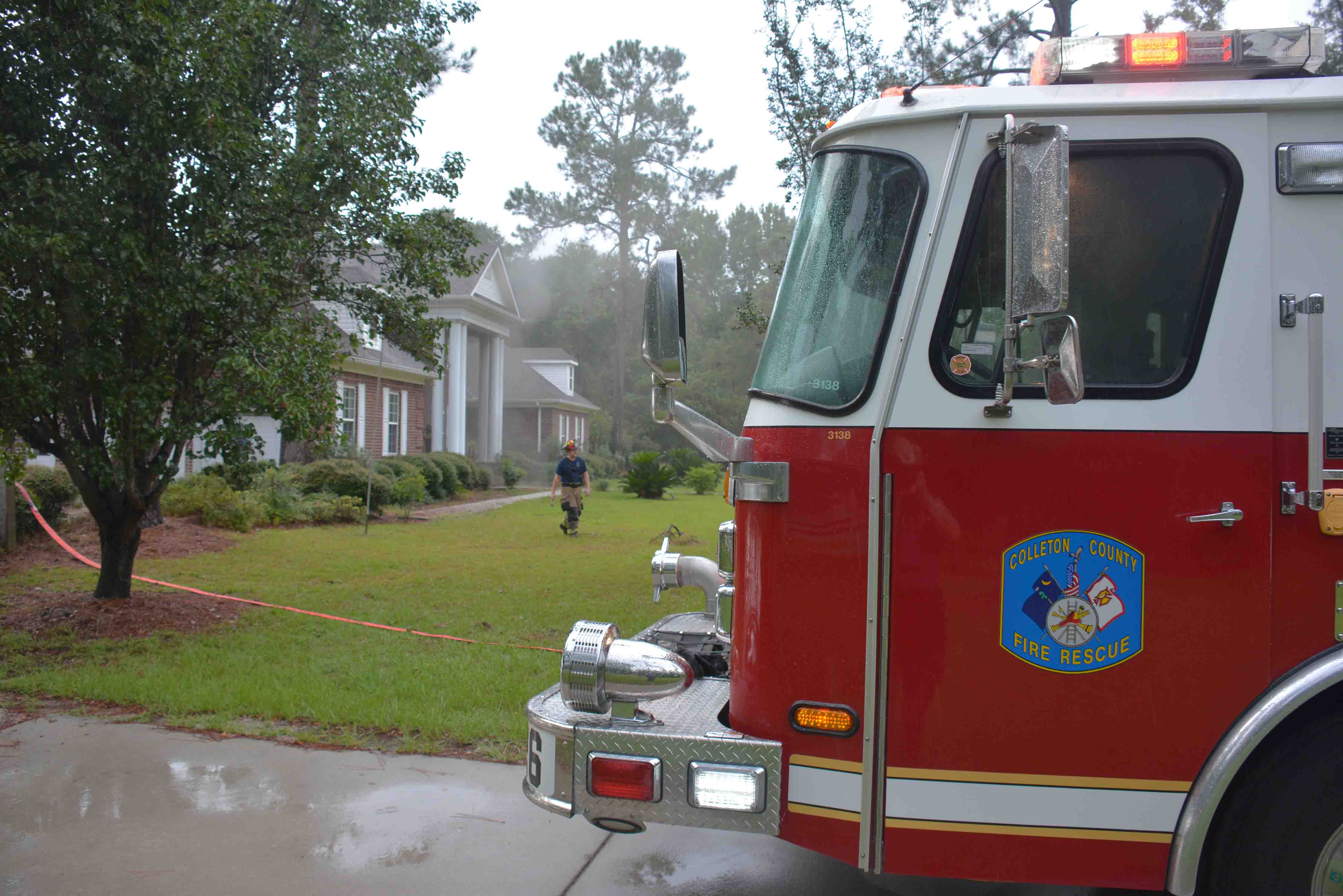 13/Sept/2014 – Structure Fire – "B" Shift
Incident # 14-05424 – At 18:06 Saturday 13-Sept, Fire-Rescue units were sent to 2257 Mount Carmel Road for a structure fire. Engine 26 arrived within two minutes to encounter a locked gate. Firefighters used bolt cutters to gain access, then drove down a long driveway to find a large three story residential dwelling with moderate smoke coming from all eaves around the building. Engine 26 deployed one 1-3/4 handline to the rear of the building and entered through a rear door. Several pieces of furniture in the living room were on fire resulting in heavy smoke throughout the home. Crews quickly extinguished the fire and removed the burned furniture. There was no extension of the fire mainly due to the 2-1/2 story vaulted ceiling.
Engine 19 backed down the narrow driveway and prepared to lay a 5" line back to the road for water shuttle operations. All Tenders staged on Mount Carmel Road due to limited access to the house. Firefighters used two PPV fans to force smoke from the large building which took about 45 minutes. The home suffered moderate fire damage in the living room and kitchen, but had moderate smoke damage throughout the building.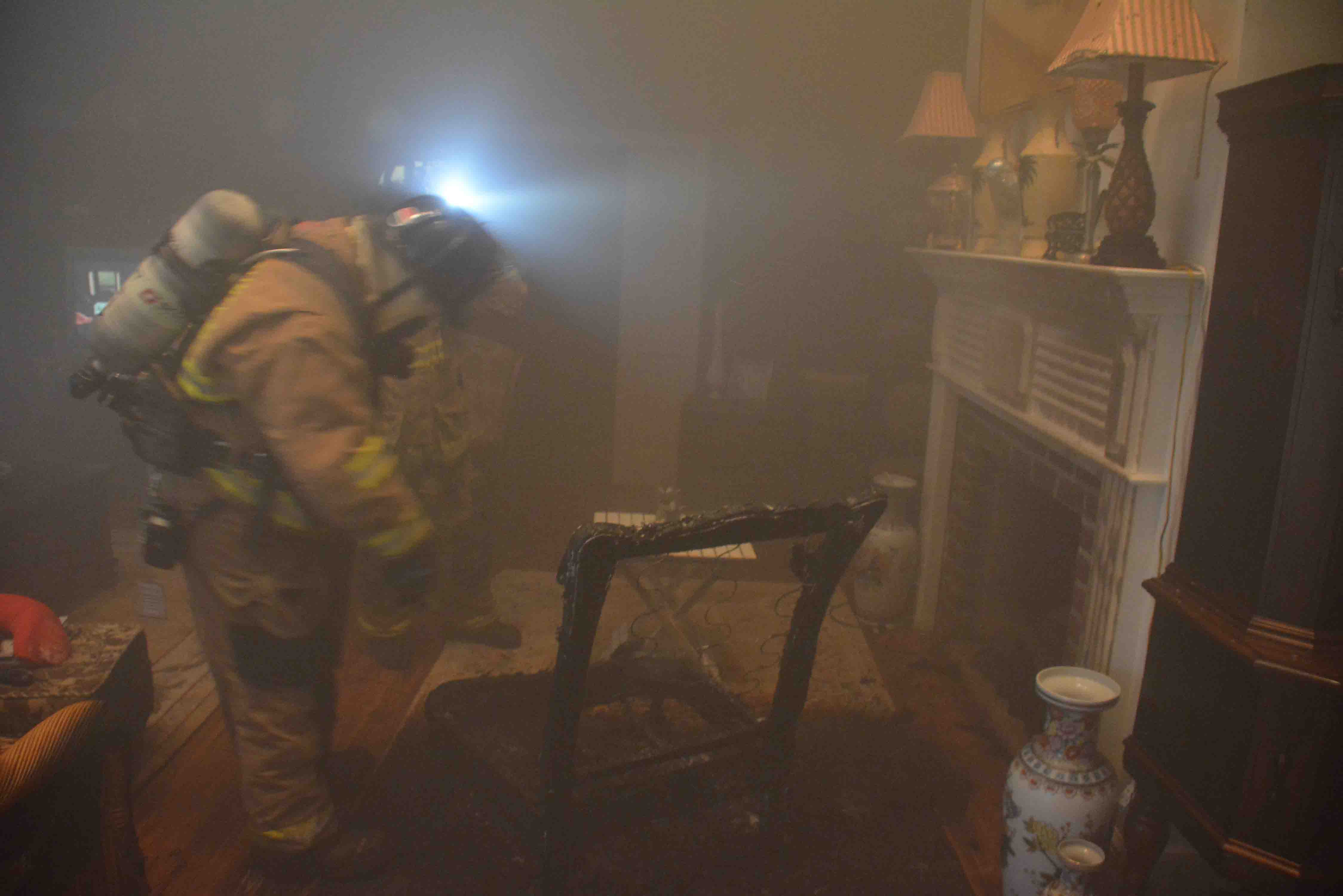 The fire originated on the stove in a frying pan. In an attempt to move the burning pan, it was dropped in the living room and the fire spread to the furniture, damaging two walls, the wooden floors, rugs and several pieces of furniture. The occupant received minor burns, but denied transport to the hospital. Units were on the scene for approximately 1-1/2 hours.
Engine 19, Engine 26, Tender 1, Tender 5, Tender 19, Tender 26, Medic 19, Medic 26, Battalion 1 and Car 12 responded. Battalion Chief Brent Dalton served as Incident Commander.