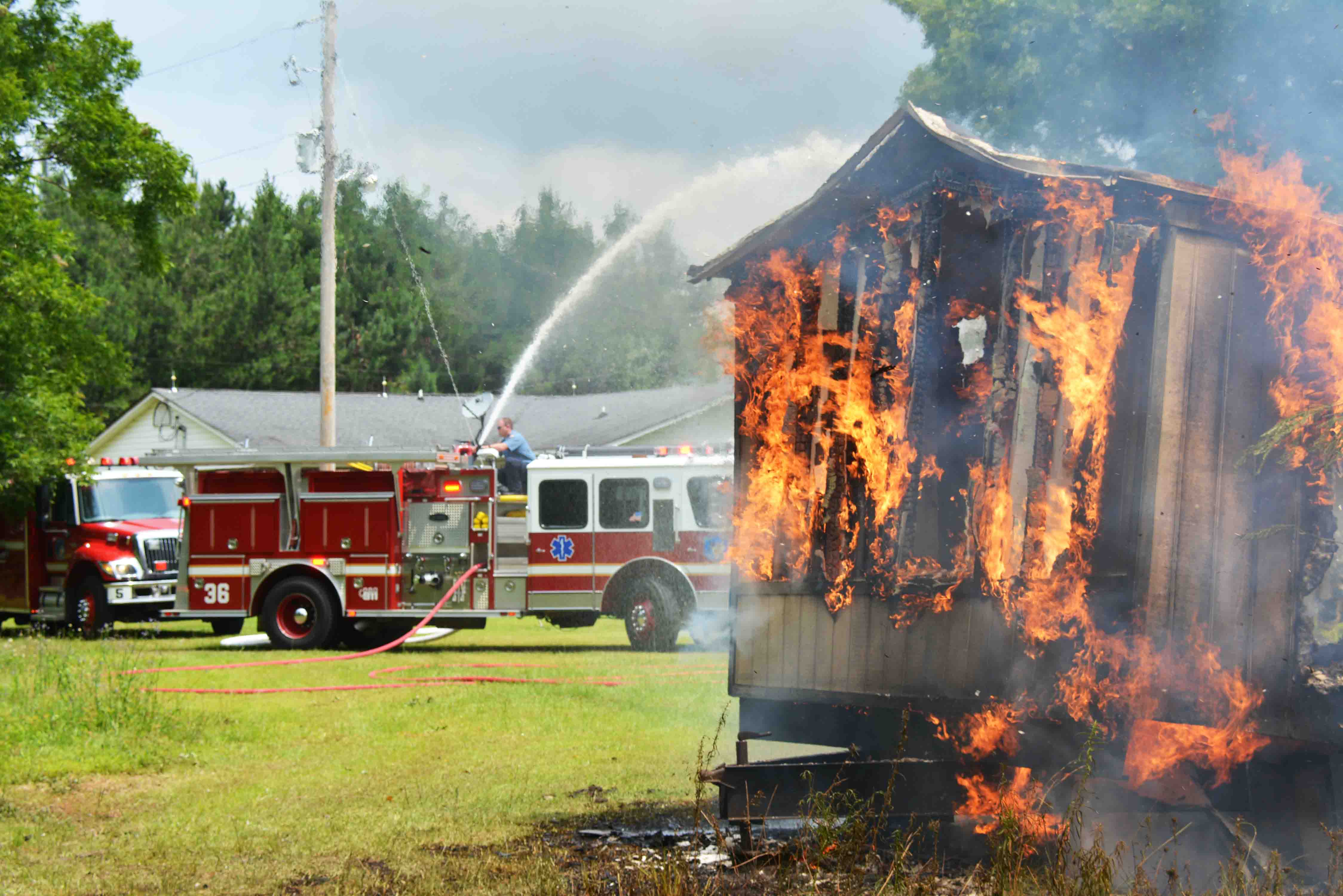 23/June/2014 – Structure Fire – "A" Shift
Incident # 14-03708 – Firefighters responded to 1540 Oakman Branch Road after a passerby reported a mobile home on fire Monday morning 23-June at 11:32. Engine 36 arrived to find the singlewide mobile 90% involved with a small grass fire extending into the woods. Firefighters initially used a deck gun to knockdown the flames, then one 1-3/4 handline and a booster line to extinguish the remaining fire. The building was nearly completely destroyed. Upon investigation, the home owner advised firefighters that she had asked a neighbor to demolish the old mobile home, but apparently he decided to set it on fire and leave it. Firefighters finished extinguishing the blaze. The Forestry Commission and SC DHEC responded to the scene and issued citations.
Engine 17, Engine 36, Tender 5, Tender 17, Tender 19, Tender 26, Tender 27, Battalion 1, Car 12 and Car 107 responded. Firefighter-Paramedic (Acting Battalion Chief) Brian Rowe served as Incident Commander.