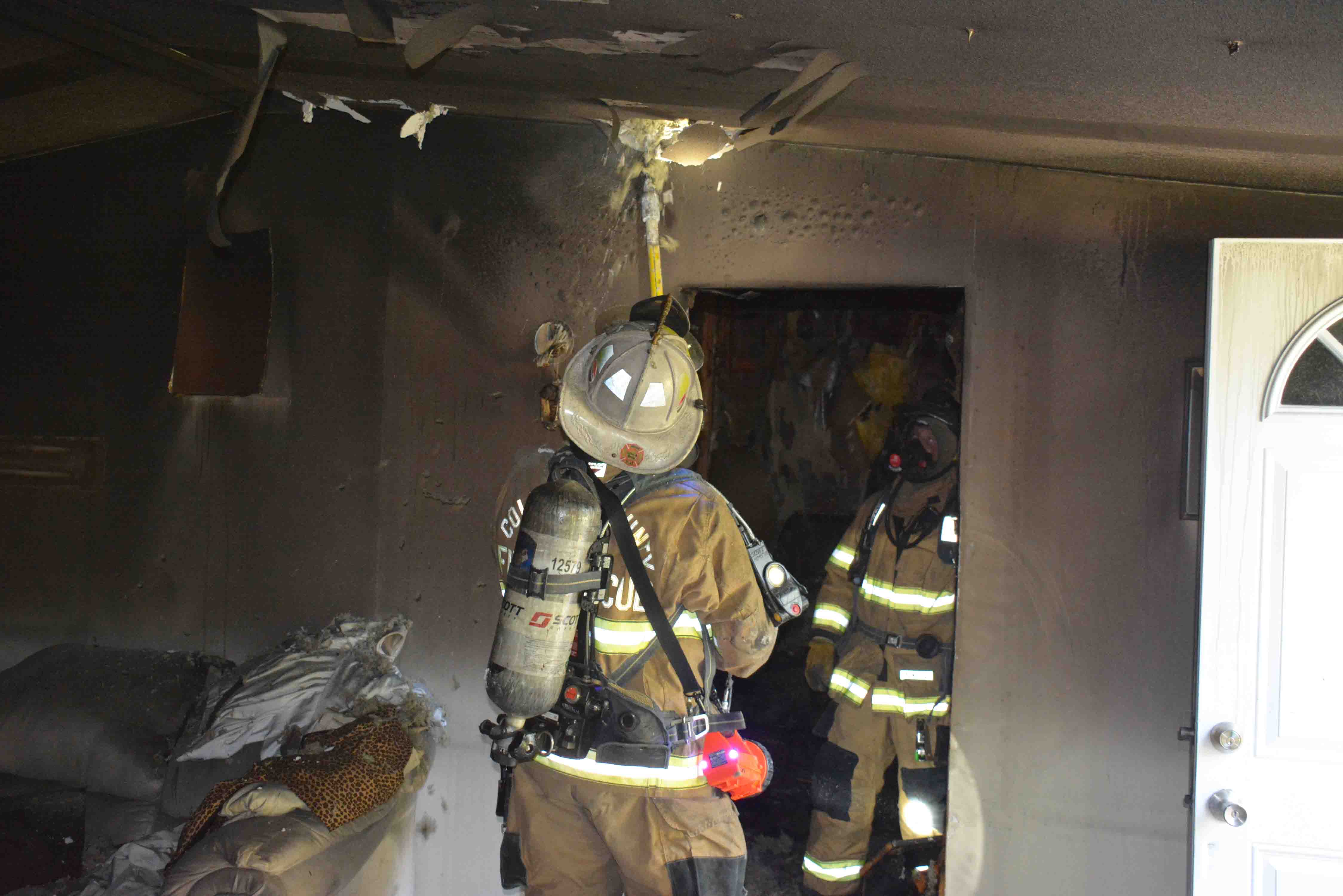 20/June/2014 – Structure Fire – "A" Shift
Incident # 14-03631 – Firefighters made a quick knockdown on a structure fire at 1232 Bowers Road saving the home Friday morning 20-June. At 08:40, a neighbor notified 9-1-1 that she could see smoke coming from the roof of the residence next door. Engine 6 arrived within minutes, reporting heavy smoke conditions from the doublewide mobile home. Firefighter-Paramedics deployed one 1-3/4 handline and forced entry through a rear door. They meet heavy black smoke and high heat conditions inside the residence, but located the fire in the master bedroom. The room was well involved, but the crew quickly knocked down the fire, containing fire damage to the single room. The remainder of the home suffered smoke and heat damage, but many personal items were saved. The master bedroom suffered heavy damage. Water supply was handled with Tenders. No one was at home when the fire occurred. The cause was determined to be an iron that was left on in the master bedroom. The family had a habit of keeping the bedroom doors closed. This kept the fire in the room of origin and slow down the spread of the flames. It also reduced smoke in other the other bedrooms.
Engine 6, Engine 13, Tender 2, Tender 6, Tender 13, Medic 6, Medic 13, Battalion 1, Car 12, Car 107 and Car 118 responded. Firefighter-Paramedic Justin Warko served as Incident Commander.